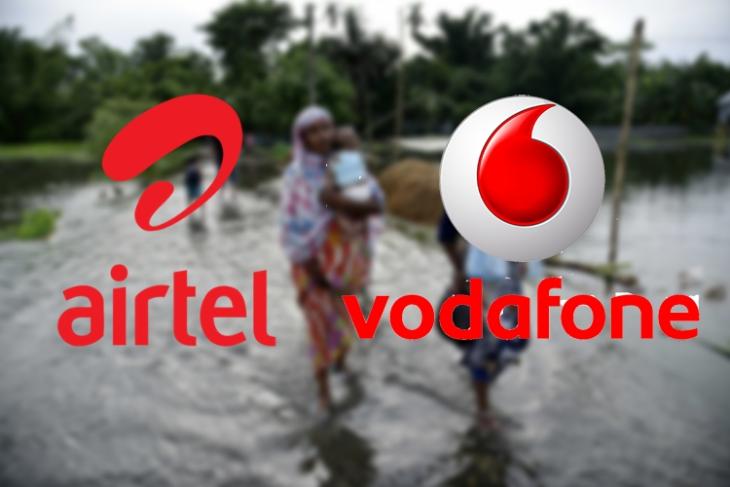 As the death toll in flood-hit regions of Assam continues to rise, the telecom operators in India are helping out customers by offering additional calling and data benefit. Airtel and Vodafone have stepped up to the occasion to provide their flood-affected users free talk time and extended validity, making it simpler for them to contact families and friends in need of emergency.
Talking about Airtel, the customers in Assam are receiving free talk time credits and a 100MB to 5GB mobile data voucher in their accounts. This will enable them to maintain constant connectivity – stay online and contact their loved ones. It also allows them to access online services for digital transactions, emergency services, and social media.
Airtel is also offering customers extended validity for postpaid bill payments, which also sounds like a great strategy. "We have taken this initiative to support the efforts of the government and the administration to ensure that citizens continue to stay connected in the time of this natural calamity," said Sovan Mukherjee, COO – North East and Assam, Bharti Airtel in an official statement.
The free talk time and mobile data ensures constant connectivity even for those who're struggling to recharge their numbers in the face of calamity.
As for Vodafone Idea, well, they are also offering free data and calling benefits to more than 10 lakh of its subscribers in Assam. Mohit Narru, Business Head at Vodafone Idea stated that they're "committed to supporting the people of Assam in this time of calamity. We realize that mobile connectivity is the only access that flood victims have at this time and we are committed to keeping them connected."
Apart from this, Vodafone says that it has started offering daily amenities like food and water to those affected at relief camps across Assam. They've connected with close to 3,000 flood-affected victims, which is just great. Both the telecom operators are also working round the clock to maintain network connectivity in the region.