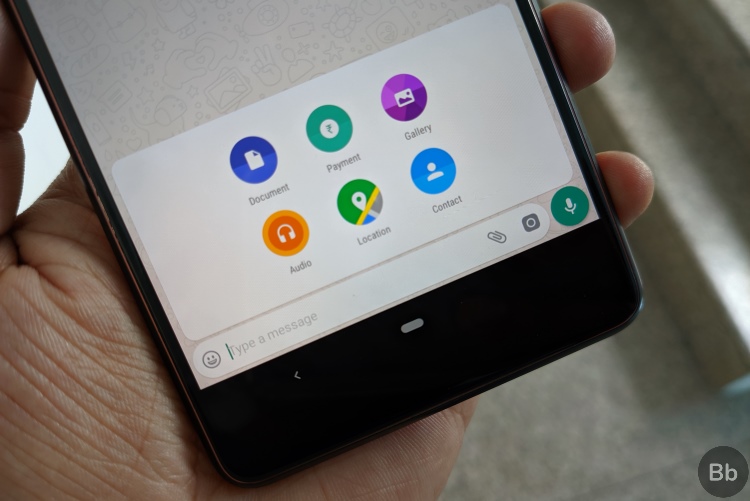 If you've been keeping tabs on WhatsApp Payments rollout in India, then you would know that its official rollout to all users was held back due to data localization. Well, it looks like WhatsApp has finally figured out the logistics for the same and is now gearing up to debut WhatsApp Payments officially.
The launch of UPI-based WhatsApp Payments is delayed because the Indian government demanded the messaging giant to store all payments-related data within the country to comply with NPCI guidelines. As per sources close to the development, WhatsApp is now set to go live with its payment service as the data storage facilities required for the same has finally been set up.
One of the sources revealed that Whatsapp Payments will first go live in partnership with ICICI Bank (which is powering the payments in the beta test right now) and will later see HDFC Bank, State Bank of India, and Axis Bank follow suit.
This is a major victory for the Reserve Bank of India (RBI) as WhatsApp (a global tech giant) has complied to their firm demands to store payment data locally in the country. WhatsApp is now only a step away from a full-fledged commercial launch of their digital payments service in the country.
The source further adds, "WhatsApp has completed the necessary work on data localization and has moved to the audit process. Once the auditors submit the report to the regulator, the company can go live with its payment application."
WhatsApp Payments was first made available last year to select users across the country, allowing them to send or request money from within a chat window. The messaging giant had been testing the feature with over 1 million users for close to a year now. The UI has undergone multiple changes in the process, with the payment option now accessible from the home screen.
The payments option is available in each chat window, sitting under attachments and you can either directly send or request money from users right away. It's the most convenient way to complete UPI payments and you also have the option to pay via QR code or UPI ID as well. So, WhatsApp has baked all the essential functionality in its payments service and all we can do now is wait for it to be made available to everyone.
---