When Google launched Nexus 4 , it had many interesting features along with a new revamped camera interface, but the most amazing camera feature of Nexus 4 is Photosphere. Google took panorama to the next level by making it 360 degree panorama, just like what we see using street view. You can look around, up or down using with the photos stitched together as a sphere. The view is not restricted in any direction, so no matter wherever you scroll, you will see the captured photo environment, like you are standing in the photo. Now with the photo sphere captured with your nexus 4, you can do some amazing things with these apps.
1.  Photosphere Live Wallpaper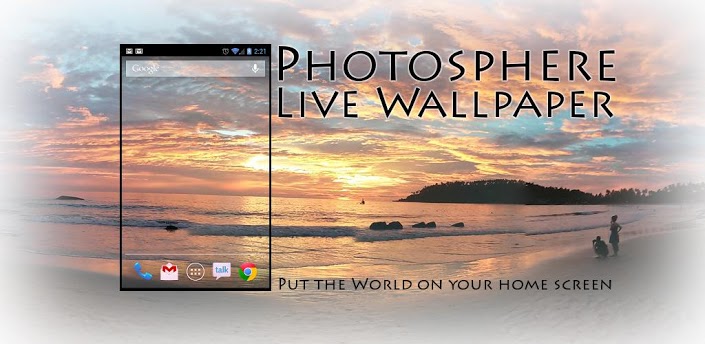 You can set the photo sphere as your live wallpaper with this app.  You can set the default image or custom image  from your device, set the behavior of the accelerometer, or allow 360 degree rotation of the photo sphere. You can tilt the device or swipe between home screens.
Developer: Kittehface Software
Availability: Free on Google Play
2.  SphereShare.net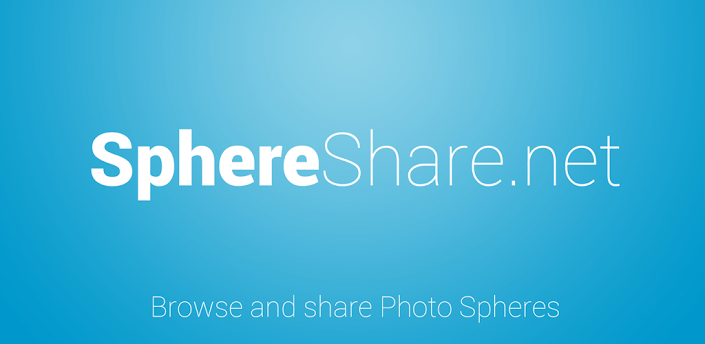 SphereShare.net mobile app allows users to upload and browse photo spheres to sphereshare.net. Using this app user can also share private photo spheres, or share public photo spheres directly from the gallery. You can see world map of photo spheres, rate and browse other photo spheres, view most popular, most viewed and newest photo spheres, with upgrade option you can switch to premium version and remove ads and save other photo spheres to your device.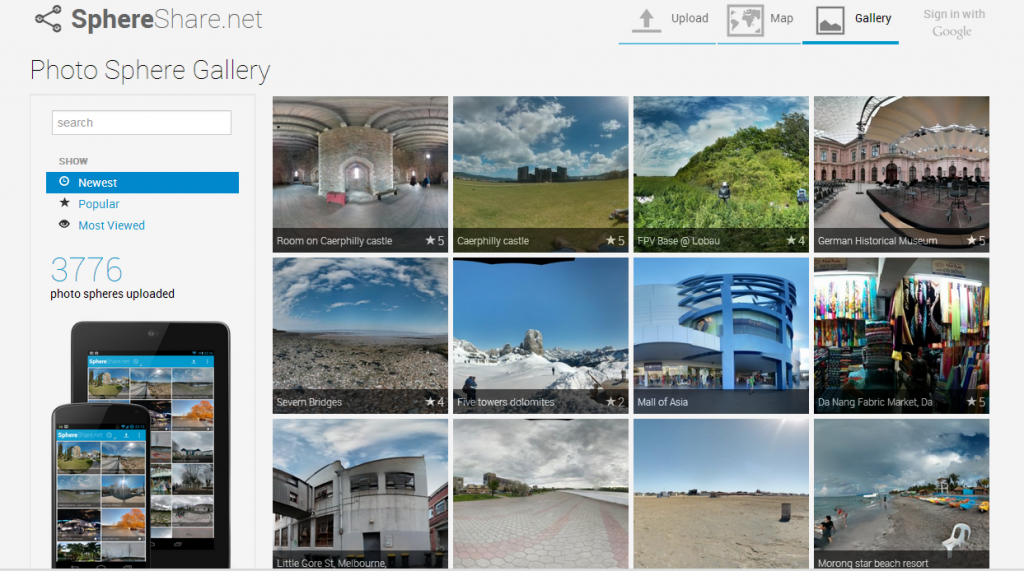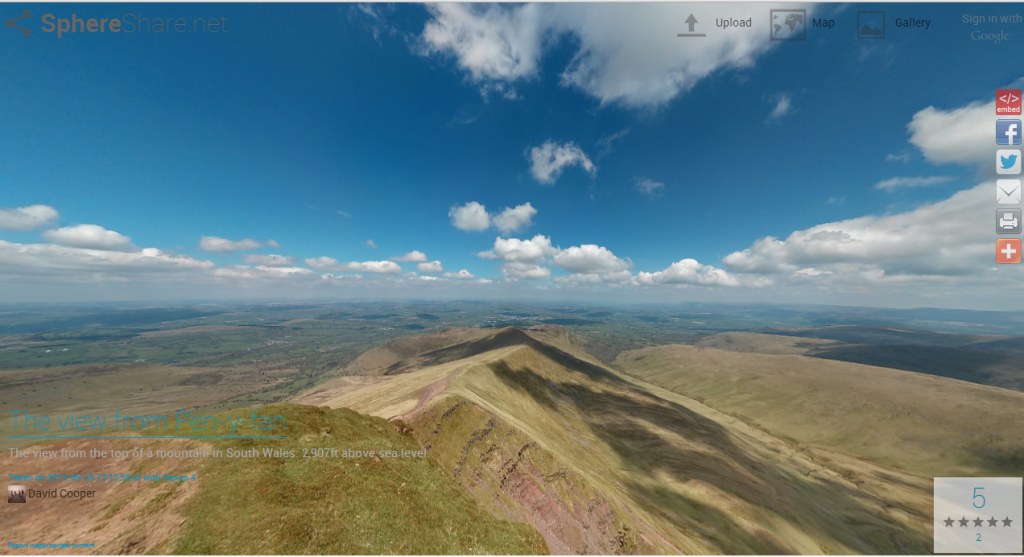 You can get access to the photo spheres using browser by visiting www.sphereshare.net .
Developer: Jakub Kinst
Availability: Free on Google Play, upgrade option available for premium features.
SEE ALSO:
16 Tips and Tricks for Android Jelly Bean
5 Tips and Tricks to Save Battery on Android Phones
Image Courtesy: Google Play, sphereshare.net