With ARKit games and apps becoming commonplace over the past few months, one of the leading names in the industry, Unity has announced that its ARKit plugin will now allow developers to create more natural interactions in the AR apps.
The plugin has been updated to detect vertical planes in addition to horizontal surfaces, thereby helping devs map irregularly-shaped objects with greater accuracy. "Other new features include relocalization, video formats, auto-focus and the ability to reset the world origin", says Unity on its official blog. The plugin can be downloaded from Bitbucket at this link.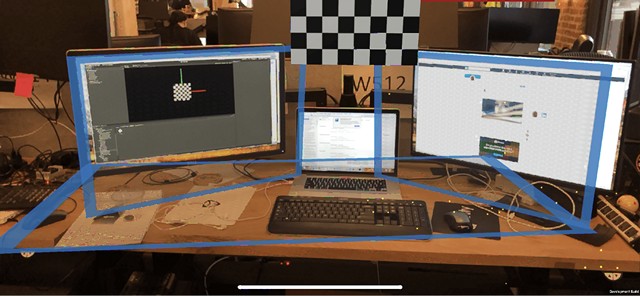 With AR becoming increasingly more mainstream with the growing popularity of games like, Pokemon GO and Ingress, Apple launched ARKit as a part of iOS 11 to help developers create better and more realistic AR experiences.
Unity says the real-world application uses of its new ability ranges from being able to "put up virtual doors and windows" or "some artwork to decorate your walls", which could resonate with a number of app categories such as fashion, furniture and home design and art.
Another great feature is the ability to return users to their scene even when they have to minimize the app to perform other tasks on their phone. Unity says, "Previously, when you got a phone call, or otherwise made your ARKit app go into the background, you would lose your world tracking info and everything would be out of position.  With this update, ARKit now allows you to keep your world tracking information after an interruption, as long as you have not moved a lot from your previous position." Unity is able to harness this in its SDK for new AR apps and this could be a great feature for AR games in f