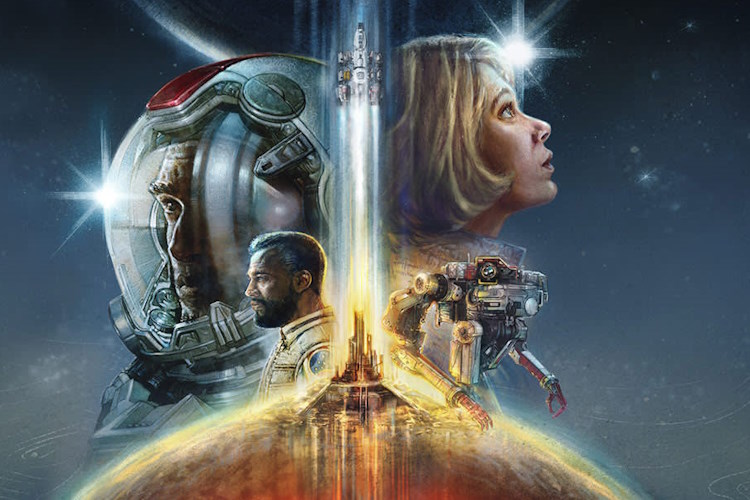 Starfield isn't expected to have DLSS 3 support officially. But guess what? There is a modder who has made DLSS & FSR mods in the past for other games, and he has confirmed that he will be releasing a DLSS 3 mod for Starfield. This is great news for Nvidia GPU users since Starfield is expected to only have AMD FSR support officially. So, let's look at what PureDark has in stock for Nvidia users who want to play Starfield with DLSS 3 enabled.
Modder Confirms DLSS 3 Mod Support for Starfield on PC
Starfield has been a long-awaited title, and we have seen AMD special-edition hardware featuring Starfield-inspired design. They are even bundling the game for free on the purchase of their CPUs & GPUs. We know that AMD announced they are Starfield's exclusive PC partner, so Starfield is essentially an AMD-sponsored title. In fact, in a recent leak in which the Starfield preload game files were datamined, it was uncovered that there is no Intel XeSS or DLSS support officially from Bethesda in Starfield for PC.
Despite the AMD sponsorship, a modder known as PureDark (Patreon Page here) who even reportedly received a review copy of the game has confirmed that he will be releasing a DLSS 3 mod for Starfield! This is very exciting news, and hopefully, the modder is not prevented from releasing the mod before Starfield's release. If that doesn't happen, PureDark has confirmed the mod will come out on the same day as the early access goes live (September 1, 2023).
Previously, when PureDark first heard about the Starfield x AMD sponsorship, he stated that he will try to release the mod within 5 days of its release.
However, recently PureDark confirmed that he has a review copy of the game. The modder is going to release the Starfield DLSS 3 Mod five days before the official launch. It will be released in time for the early access release date, which is September 1. If there are no roadblocks, early access players who have pre-loaded the game will be able to download his DLSS 3 mod in-game to get faster performance with Nvidia RTX 40 Series cards.
By the way, do note that the modder said before that he will add DLSS 2 functionality later. This could mean only the 'frame-generation' aspect of DLSS 3 will be part of the mod (and not the AI-upscaling part).
If you own an Nvidia RTX 40 series graphics card, it will be possible to play Starfield with DLSS 3 with PureDark's upcoming third-party mod. Thanks to the modder, Nvidia users will be enjoying the AI-assisted frame generation wizardry which provides up to double the FPS without any quality loss. AMD has not released its answer to DLSS 3 yet. But, FSR 3 is expected to release soon as per some recent leaks. In fact, I speculate that Starfield is possibly AMD's launch title for introducing FSR 3. This makes the entire situation a little weird but benefits gamers greatly.
Not all games have separate options for FSR and DLSS. While AMD's technology works on Nvidia cards, the opposite isn't possible. This creates a divide in the community. One set of GPU users end up with a better experience than others, but thanks to the beauty of PC modding, both Nvidia & AMD users can be happy despite game companies & hardware manufacturers partnering up together to release exclusive technologies.
Are you excited about Starfield's release? Let us know your thoughts in the comments below. By the way, if you have pre-ordered the game, check out our dedicated guide on how to preload Starfield.
---