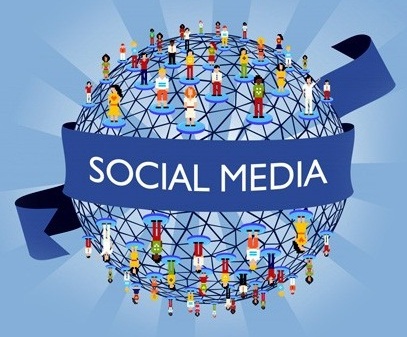 When we were in early 90s, all we had for promoting the business were newspaper, Television and Radio but they were in the reach of only the big brands having enough bucks to spend on advertisement campaigns. Small and medium scale businesses were surviving on the one and only source of promotion which is free and always will be i.e.,'word of mouth'.
But, the scenario has changed a lot after the advent of Internet and rise of social media. Now, whatever we do, it can be made available to everyone in the world to see it and that too in free, thanks to all the social media websites for being so nice. I mean it.
However, With so much noise on the web, It ain't easy to get heard.
For a business, Having a decent looking website, a blog and accounts on all the major social media websites like Facebook, Twitter, LinkedIn etc is a good start but, it is not enough.
Being on social media is free but presence on social media have to be earned, it takes time.
Yes, you can speed up the process by buying advertisements on various social media networks and buying related keywords on your favorite search engines, you will see the fast results but the real results take time.
SEE ALSO: 5 Amazing Advertisement Campaigns Involving Facebook
Real results come out of the time you spend in your online community and not only by the money you spend on advertisements.
Social Media's scenario is very much like real life's, it takes time to build a community of people who are interested in your business and more importantly who trust you and believe in the product you are offering.
To earn the trust of your community, You have to be consistent with your efforts in the online community, choose a global username on all your social media networks, follow online etiquette and be patient coz at times, it all may seem frustrating.
Once you have build a community and gained the trust of your community, your return on investment (time invested) starts coming from your community.
If you have any queries, feel free to ask in comments below the post.