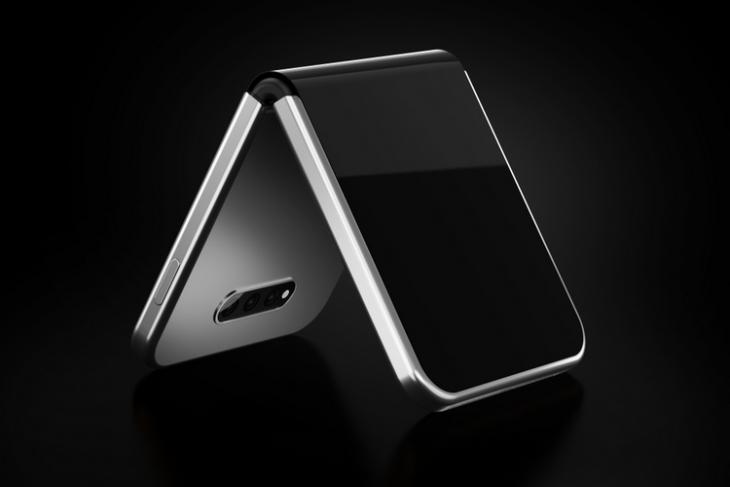 Even as the Galaxy Fold remains conspicuous by its absence (although it's rumored to launch this week in South Korea and later this month in India), Samsung has been working on other folding smartphones with new and interesting form-factors. According to a new report by Bloomberg, the company's second folding smartphone will be a 'luxury phone that folds down into a compact-sized square', much like the upcoming Moto Razr 2019 that's being rumored to launch this fall for €1,500 (around Rs. 1.15 lakh, $1,660).
Quoting unnamed sources, the report says that the device will have a clamshell form-factor like features phones from the last decade, but with a 6.7-inch folding display when opened fully. It's not immediately clear as to whether it will be marketed as the Galaxy Fold 2, but the report claims that it will be thinner and more affordable than the first-gen Galaxy Fold, which was originally priced at $1,980 in the US before its launch was postponed following questions about its reliability.
Meanwhile, Samsung is said to be collaborating with American designer, Thom Browne, on the device as part of its plans to position it as a fashion accessory. However, it will still have some high-end tech specs, including a 'cutting edge' display, although there are no specifics about that at this point in time. It will also apparently have a punch-hole display to house its selfie-cam, as well as a dual-camera setup on the outside.
While there's no further info about the phone's hardware at this stage, the report does say that its launch will depend on how well the Galaxy Fold performs commercially, which might mean Samsung might consider launching it under a new moniker – instead of Galaxy Fold 2 – if the first-gen Galaxy Fold bombs following all the controversies.