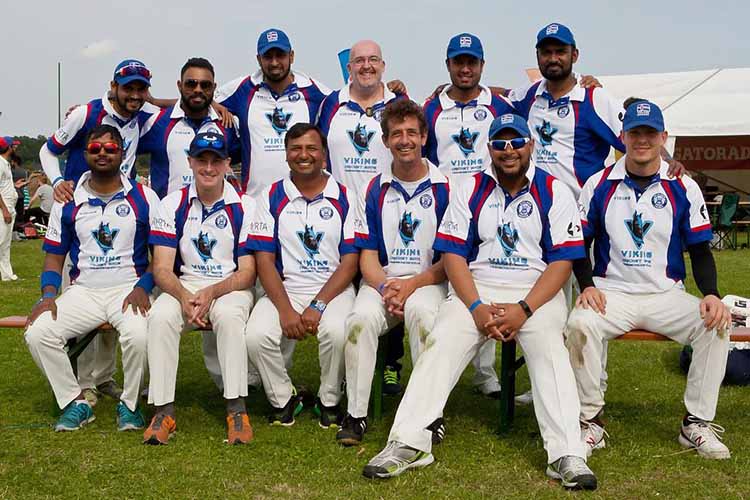 You may like cricket or absolutely hate it, but one thing that you can't deny about the game is that it brings people together – even across geographies. One of the finest examples is how cricket fans from all around the world banded together to support Iceland Cricket. Since Iceland isn't a member of the ICC, the Iceland national cricket team doesn't receive any funding from the sport's governing body, and was even denied the opportunity to participate in World Cup qualifying rounds.
Undeterred, the Iceland Cricket Board launched a crowdfunding campaign to become the world's first crowdfunded international cricket team. News about the crowdfunding campaign reached r/cricket when a link was posted on the forum and it garnered a lot of interest from the global cricket community.
In the comments, user rreyv proposed to help the cricketers by banding together and crowdfunding the team to become their official sponsors. Not only was the idea noble, but it also gave redditors the opportunity to do what they do best – shitpost.

Following up on the idea, Redditor thesatansvalet reached out to Kit Harris, Secretary of the Iceland Cricket Board, and proposed the crowdfunding idea. A separate crowdfunding campaign was set up to raise GBP 2,000, which would make r/cricket the official team sponsor for the Iceland Cricket team for two years. It's rumored that India cricket captain Virat Kohli is also a secret patron, but this piece of information hasn't been confirmed yet.
We've had an anonymous donation of 10,000 rupees and we've heard a rumour that our secret benefactor is @imVkohli. We're trying to get confirmation. It's possible that the great Kohli has joined the crowdfunding of the world's newest national cricket team. https://t.co/s3iDDswqhp

— Iceland Cricket (@icelandcricket) April 14, 2018
The campaign was an instant success and r/cricket is now the official team sponsor for the team. The Iceland Cricket team will now have the r/cricket branding on their 2018/2019 team and supporters' shirts. Additionally, Reddit will also become the official sponsor for the team's UK tours in 2018 and 2019.
We are delighted to announce the https://t.co/yanXQxRGjo community as the official sponsor of the Iceland cricket team, and its UK tours, for the next two years. We urge you to join their community and to follow @reddit_cricket. We'll be launching our 2018 kit with them soon. pic.twitter.com/gaZQPg4d2U

— Iceland Cricket (@icelandcricket) April 23, 2018
The r/cricket subreddit will now vote to select a phrase/slogan which will be printed on the team's jerseys and a separate nominations thread will decide the "brand name" via a voting process. While the r/cricket crowdfunding has reached its goal, the original crowdfunding campaign launched by the team is open and could still use your help.
---