Fitness trackers and smart wearable devices are readily available to purchase in this day and age. Back in the 1980s, however, the concept of connected wearable device was something that was unheard of.
So when Puma debuted its a fitness tracker-equipped sneaker in 1986, it turned a lot of 'hypebeast' heads. It's about to do that again. Well, the company has now decided to bring back the classic silhouette after 32 years. Yes, Puma is bringing back the classic RS Computer shoes.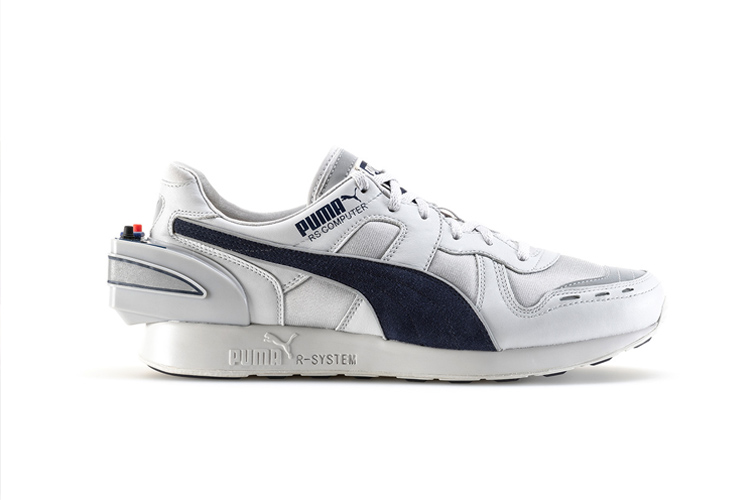 The idea behind the shoes, as you've probably guessed by now, is to help you keep tabs on your performance during a run. Unlike the older pair, you no longer need a 16-pin cord to keep the tracker charged. It can be charged via USB, and can even connect to your smartphone via Bluetooth.
The new Puma RS-Computer running shoe also includes a miniature 3-axis accelerometer, an extended memory, LED indicators, etc. Despite packing all the new hardware, the sneaker manages to retain its original look with now-retro 8-bit graphics, which, quite honestly, looks really cool.
That being said, the new Puma RS-Comupter running shoes are nothing but a collector's item, in my opinion. That's because you can get many of its features in either a smartphone or a smartwatch. Also, many serious runners have running coaches who guide them on the finer details and also have their own sets of trackers.
Even so, if you interested in copping a pair, for the cool factor then you'll have to jump in to the queue now. Only 86 pairs are set for the global release, and they will be available at PUMA stores in Berlin, Tokyo and London, as well as retailers like KITH on December 13. There's no info about the pricing, but be ready to pay a premium price since it's a classic silhouette.