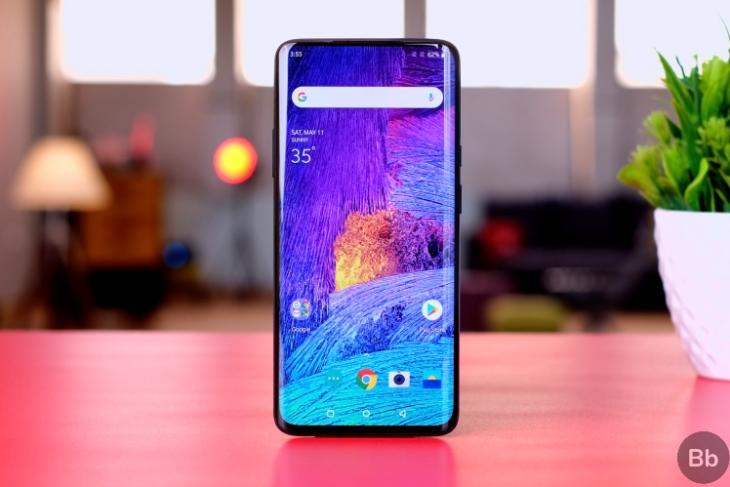 As part of its continuing efforts to make the OnePlus 7 Pro stand out from the crowd in terms of its imaging abilities, OnePlus is said to be working on a couple of new features for the phone's default camera app. The features, which are yet to go live, were discovered during an APK teardown of the latest OnePlus Camera app (version 3.8.1) by XDA-Developers.
According to XDA, OnePlus Camera v3.8.1, which ships with the Android Q DP3 update for the OnePlus 7 Pro, adds a new 'tripod long exposure' setting that should let in more light by increasing the exposure, but without making images blurry. It also shows that the company is working on a new feature called 'Focus Tracking' that should, as its name suggests, enhance the continuous auto-focus functionality for both photos and videos.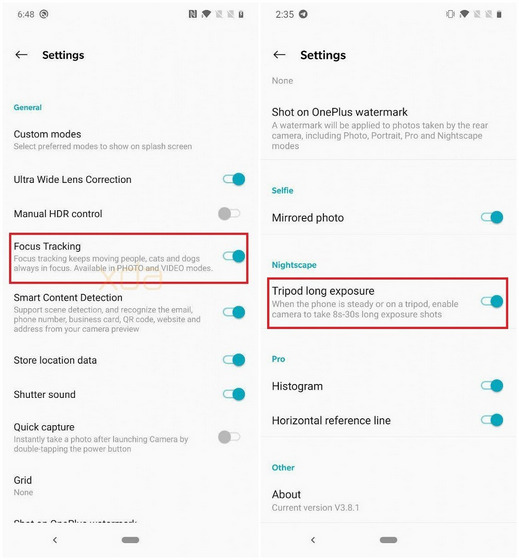 Neither feature is enabled by default, but the 'Tripod long exposure' setting seemingly allows users to take 8-30 seconds-long exposure shots in Nightscape mode, as can be seen from the screenshot on the right. It can, however, only be activated when the phone is exceptionally steady so as to avoid blurriness in images. As for 'Focus Tracking', the feature will enable the camera to keep 'moving people, cats and dogs always in focus' while clicking photos or shooting videos.
It's interesting to see OnePlus putting in so much effort to improve the image quality in its latest flagship. While the company's smartphones have generally been praised for offering value-for-money, the major complaint against them has been their cameras, which is why many OnePlus fans would love the fact that the company is continuing to work on its default camera app by adding new features and functionalities.