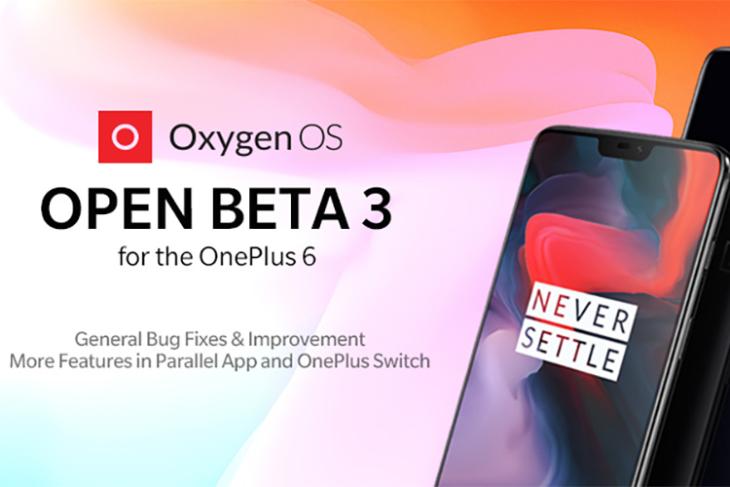 OnePlus has been testing Android 9 Pie based OxygenOS for the OnePlus 6 for quite a while now and has released two updates on the Open Beta channel to test the stability and performance of the build before releasing it on the stable channel. The company recently started rolling out OxygenOS Open Beta 3 for the device which brings a number of changes and improvements for the operating system.
Here's a brief look at the changelog for the latest update which is just over 1.5GB in size:
System

Fixed stability issues with ambient display
Improved stability for face unlock and fingerprint scanner
Added support to lunch Google Assistant or other third party assistant app by holding power button for 0.5 seconds

Parallel Apps

Added support for more apps (Telegram, Discord, IMO, Uber, OLA) in parallel apps

OnePlus Switch v2.1.0

Added manual connection method if unable to connect switch with QR code on the old device
Supported backup and recovery for application data including home screen, lock screen and app layout
Bug fixes and support for more Android models

Known Issues

Some applications may not function as expected when running on this beta version
Google Pay service is not working
Out of all the changes introduced in the latest update, the ability to bring up the Google Assistant by pressing the power button for 0.5 seconds seems the most interesting. The action mimics Apple's implementation for Siri on the iPhone X and it'll definitely come in handy, especially due to the fact that it's crazy fast. The new option can be enabled/disabled from within the Buttons & gestures menu in Settings.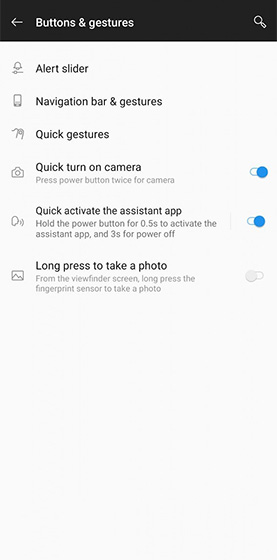 With the option enabled, users will have to press the power button for 0.5 seconds in order to bring up the Google Assistant and hold it down for 3 seconds in order to bring up the power menu. As of now, the new Google Assistant shortcut tends to interfere with the normal operation in case a user is just trying to switch off their device or restart it quickly. We hope the company addresses this issue before releasing the feature in a stable update.