iOS was always one step ahead of Android in user interface and user experience. But things are turning around in favor of Android. With the openness and ability to do more with customization has helped developers to create apps that can attract users from other smartphone ecosystems. There are tons of music players in Android with tons of features but one feature that is rare in Android music players is CoverFlow. This feature has been inherent in iPhone since its launch.
To me CoverFlow is quite alluring and easy to scroll through albums and this is the one feature I loved the most about iOS devices. Google play music app has discontinued this feature in their new update, I don't know why and I really miss that feature on Android. But Google play has a handful of apps that supports that 3D graphical user interface for scrolling albums by album arts.
Here are 5 best apps for all music lovers who are searching for CoverFlow based music player in Google play.
1. Hi Music – iPhone 5 Style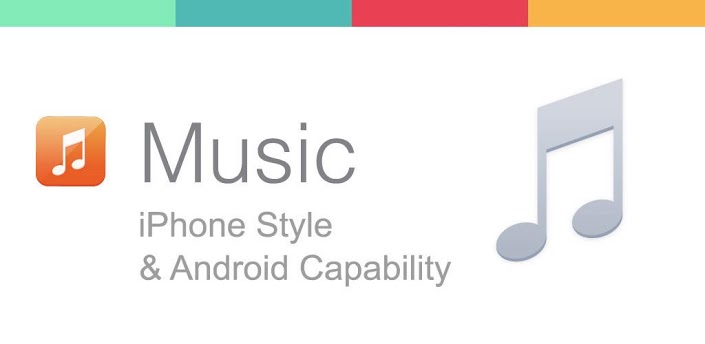 Hi Music is by far the best iPhone style music player on Google Play store. The user interface looks almost identical to the iOS 6 music app, and comes with option to play music from lock screen which is identical to iPhone 5 lock screen. The app supports all the features found on iPhone music app, Hi Music supports seamless playback, browsing by group, play queue management, repeat and shuffle with volume and music playback controls, playback widget, lock screen playback, equalizer, sharing via email and Bluetooth, edit mp3 tag, swipe to switch to next song and CoverFlow which is fluid and identical to iTunes and iPhone app CoverFlow.
Developer: Hi Dev Studio
Availability: Free on Google Play, Paid version available.
2. iSense Music – 3D Music Player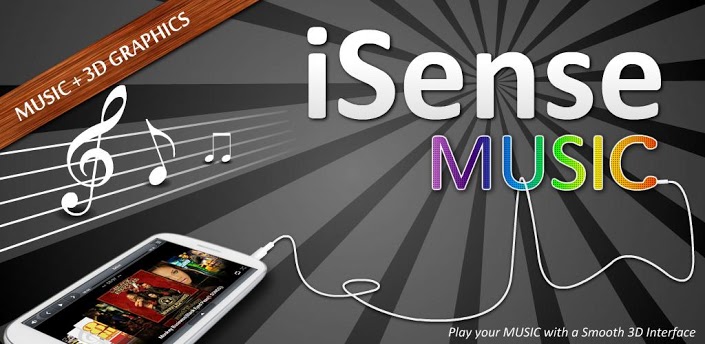 iSense 3D music player is Android music player inspired from previous generation HTC sense music app. The app supports plenty of features with themes, fast scroll feature, attractive UI with reverse controls options, lock screen play and widgets, browse by group, equalizer, random album art generation with mp3 tag edit and cross fade. App supports swipe feature to change song along with album art utility add-on, ability to exclude folders for music and search music with 3D CoverFlow.
Developer: SmoothApps
Availability: Paid on Google Play
3. LUX3D Music Player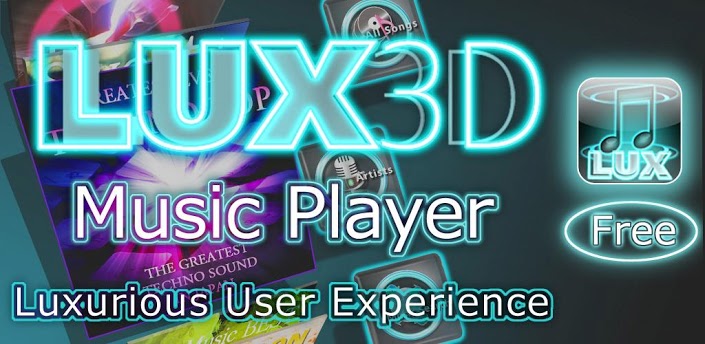 LUX3D music player is simple yet eye-catching mp3 music player on Google play. The music player comes with buttery smooth 3D  transitions and easy to use controls. The app designed by some of the best app developers of Japan uses matrix engine concept to use full potential of OpenGL in music players. The app has beautiful 3D user interface with single-handed operation capabilities, users can switch controls based on their use, shuffle play option and post now playing  music directly to Facebook or Twitter with single tap.
Developer: neos
Availability: Free on Google Play, Paid version via 'in app' purchase.
4. Better Music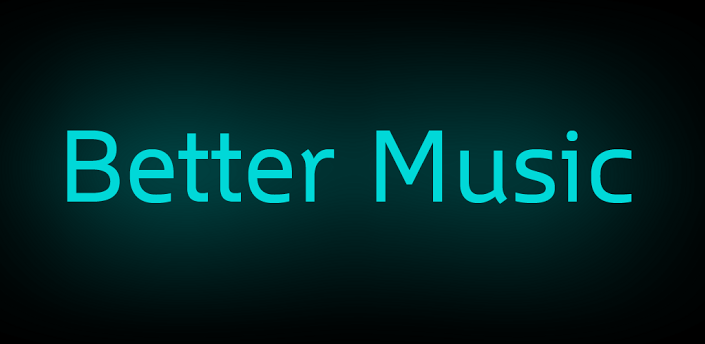 Better music is a feature loaded yet light Android music player with ability to edit id3 tags, repeat search or shuffle tracks, color themed player, ability to make and edit playlists, last.fm scrolling, swipe gestures, download album art, different widgets, lock screen controls and CoverFlow to play albums.
Developer: Odesanmi
Availability: Paid on Google Play
5. Fusion Music Player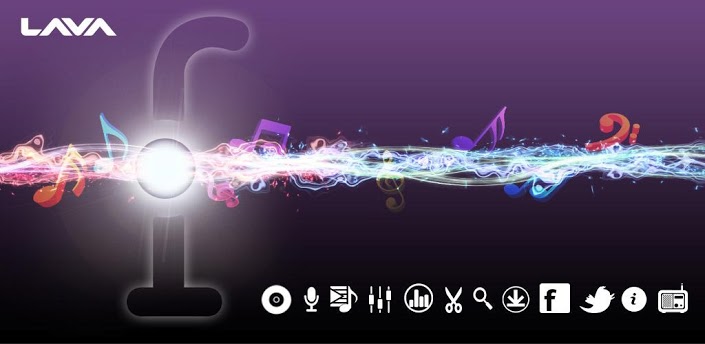 Fusion music player comes with holo inspired themed user interface, it features music discovery platform based on album and artist, search for music online, YouTube integration, lock screen widgets, shake and swipe gestures support, seamlessly update album art, biography, Internet radio with more than 50000 stations, weekly top songs chart, song visualization, share via Facebook, Twitter, app2sd support, mp3 cutter and 12 preset equalizer with support for virtual surround sound over headphones.
Developer: Lava International Limited
Availability: Free on Google Play
Image courtesy: Google play
SEE ALSO:
Best 5 Music Players For Android
Calibrate Battery on Android Phones to Increase Battery Life