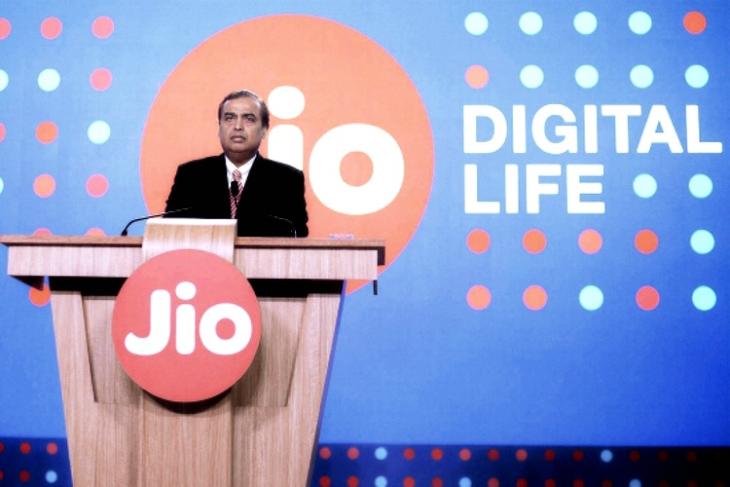 During US President Donald Trump's recent visit to India, Reliance Industries Chairman, Mukesh Ambani, is believed to have told him that Reliance Jio doesn't use any Chinese-made component in its 4G network and doesn't plan to use any in its planned 5G network, either. The conversation reportedly happened during the US President's interaction with CEOs from select Indian companies in New Delhi on Wednesday.
According to a transcript of the conversation released by the White House on Thursday, the revelation came after Trump asked Ambani about his plans to upgrade Jio's network from 4G to 5G. When Trump asked, "You're doing 4G. Are you going to do 5G too?", Ambani reportedly replied: "We're going to do 5G. We're the only network in the world that doesn't have a single Chinese component".
It's not immediately clear if Ambani elaborated any further on the issue, but the company reportedly uses Samsung equipment for its 4G network and plans to retain its relationship with the South Korean company for 5G equipment.
Trump's antipathy for all things Chinese is well-known, and the US President has made it a mission to challenge the dominance of the Asian economic giant by imposing one trade sanction after another either on China itself or some of its biggest companies, including Huawei. The country's security establishment has also time and again expressed privacy concerns over Huawei's telecom equipment, although the Chinese telecom giant has steadfastly denied all allegations.
While the US and some of its allies, including Japan, Taiwan, Australia and New Zealand, have barred Huawei from 5G contracts in their respective countries, the Trump administration has been unable to convince some of its European and Asian allies to follow suit. The UK government, for one, has decided to give Huawei the go-ahead to bid for 5G contracts in the country, while India has also allowed the Chinese telecom giant to participate in 5G trials in the country.