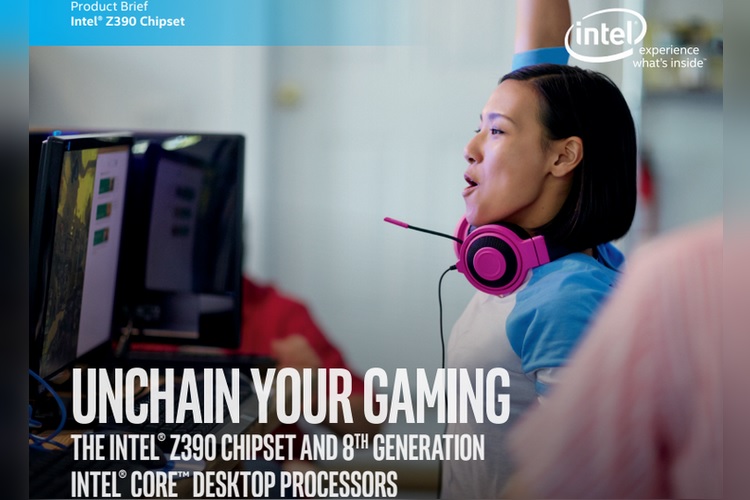 In April, Intel launched a new line-up of the 8th Gen processors, bringing the beastly Core i9 enthusiast class processor to laptops, aside from unveiling the Core i5+, i7+ and i9+ processors with Optane memory. Following the launch, Intel has now quietly listed the details of the Z390 chipset on its official website.
The company has published a Z390 Chipset Product Brief on its website, which states that the new chipset is aimed at gamers and provides superior performance, thanks to the Intel Optane memory onboard and a few other gaming optimizations courtesy of Intel.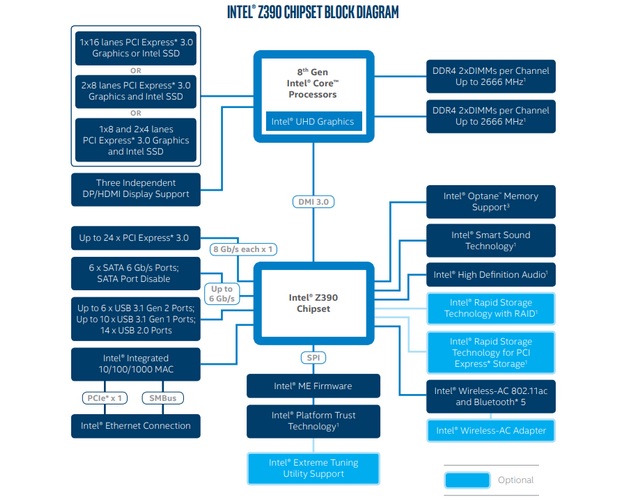 The new chipset brings improvements over its predecessor, the Z370, in two key areas- connectivity and I/O support. The Z390 chipset boasts WiFi 802.11ac (for Gigabit WiFi speeds) and Bluetooth 5.0 for a superior connectivity. Moreover, the Z390 improves over the USB 3.1 Gen 1 support on the Z370, as it comes with support for USB 3.1 Gen 2 standard which is claimed to significantly boost the data transfer speeds.
As for the Z390's specifications mentioned in the official product brief, the new chipset supports the 8th Gen processors in the Intel Core, Pentium and Celeron processors, and facilitates overclocking for the Core series of processors to unlock their gaming prowess. It also supports Intel's Optane memory technology as well as RAID system compatibility when used in tandem with PCIe SSDs.
The chipset block diagram in the Z390's product brief suggests that the new chipset will be compatible with the Intel UHD graphics, however, there is no detail regarding support for the recently unveiled 8th-Gen CPUs with integrated AMD Radeon RX Vega graphics. The official product details reveal that the Z390 has been designed with a focus on gaming, which suggests that the new chipset will be marketed with the overclockable 8th Gen Coffee Lake processors, however, there is no information about its pricing or market availability.
---