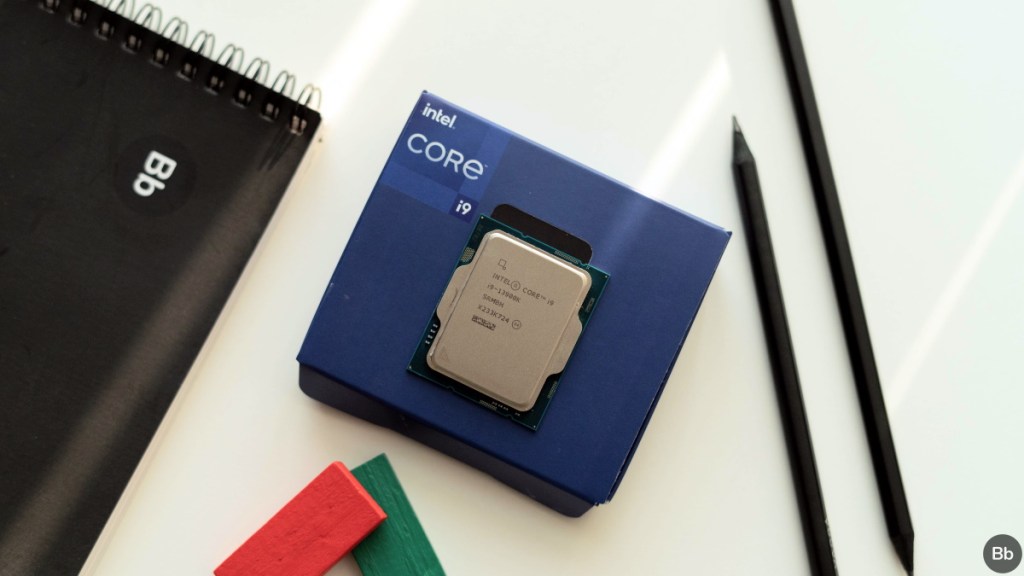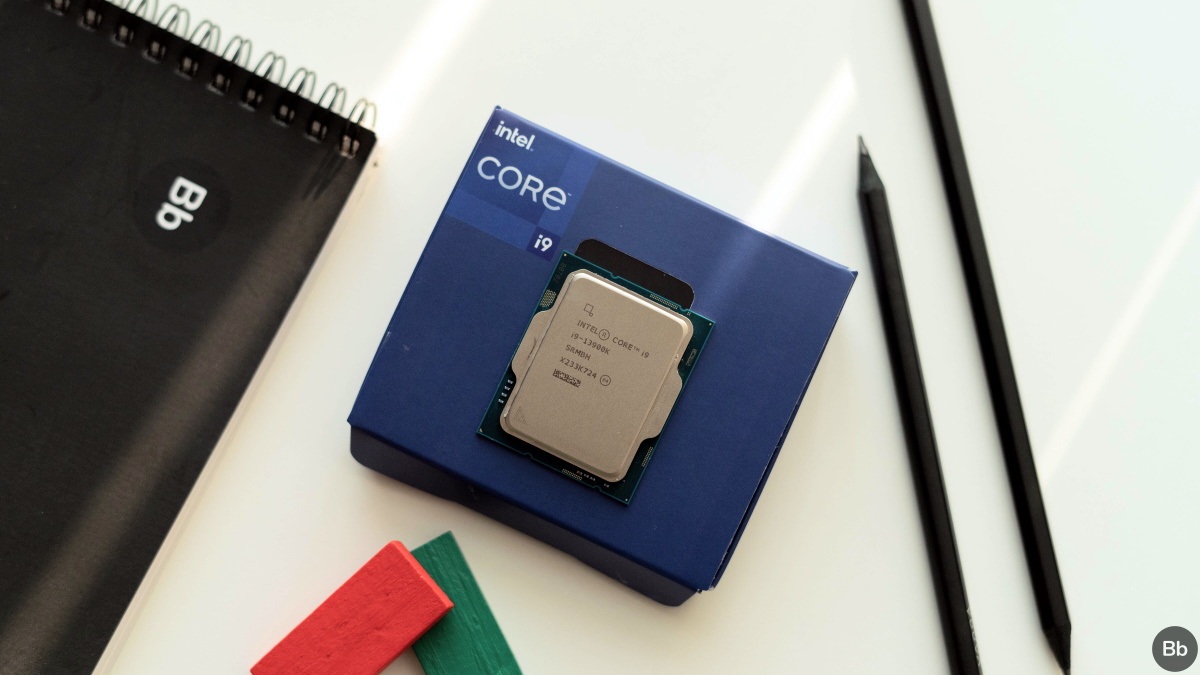 The new Raptor Lake architecture empowers Intel's new 13th-generation processor lineup, which has been out for a while now. The Core i9-13900K is the highest-end CPU in Intel's 13th-Gen lineup, and we got a chance to spend a couple of weeks with this beastly processor. We have tested the Core i9-13900K under various workloads and bring you this in-depth review. In comparison to last year's 12th-Gen i9-12900K, the new 13th-Gen i9-13900K comes with a few iterative upgrades like a new chipset, more cores, a higher boost clock, and other things. In our hands-on review, we will discuss these new advancements and testing different capabilities of the processor. There are also performance benchmarks that show the Core i9-13900K's prowess in tasks such as content creation, gaming, and synthetic workloads. So without further ado, let's dive right in!
Intel 13th-Gen Core i9-13900K CPU Review (2022)
What's New in Intel 13th-Gen Processors
Raptor Lake Architecture
The new 13th Gen CPUs from Intel are designed on the Raptor Lake architecture. The latest Intel Core i9, i7, and i5 processors are created using the 10nm manufacturing process node, which Intel has branded as Intel 7 (a confusing name for a 10nm node). The new architecture has been refined for better efficiency, as per Intel, with the i9 variant getting a higher core count this time around. The Core i9-13900K is built on an improved hybrid design, with 24 cores and 32 threads. This is a significant increase compared to the last generation's i9-12900K, which had 16 cores and 24 threads. Additionally, there is 32MB of L2 Cache on the i9-13900K, compared to 14MB on the i9-12900K. The L3 Cache has also bumped up, with 36MB of L3 Cache on the i9-13900K versus 30MB on the i9-12900K.
In terms of performance per watt, which is used to measure how efficient the processor's architecture is, Intel claims that their 13th-Gen Core i9-13900K (power limited at 65 watts) is able to match up to the Core i9-12900K's performance, which needs 241 watts for the same computing power.
Clearly, the new Raptor Lake architecture of Intel's 13th Gen CPUs is marginally better and consumes less power despite utilizing a dated 10nm manufacturing process. The Core i9-13900K also has a higher boost clock speed of 5.8GHz, compared to 5.2GHz in last year's i9 CPU. The base clock, however, has decreased by 200MHz to 5.0GHz. This has been done by choice to adjust the performance in Turbo Boost mode.
New Z790 Motherboard Chipset
Alongside the 13th-Gen CPUs, Intel also released new 700-series motherboards, and their chipset brings several iterative upgrades. There are only minor differences between the Z690 and Z790 motherboards, with the latter also based on the LGA 1700 package as 12th-Gen Alder Lake desktop processors.
Further, Z790 motherboards bring support for one extra USB 3.2 Gen 2×2 port, which boasts a speed of 20Gbps. Other I/O remains unchanged, and the other upgrade includes more PCI-E 4.0 lanes. This is great for running additional Gen 4 NVMe SSDs. Thunderbolt 4 also sees a wider adoption in Z790 boards. There is better support for the upcoming NVMe Gen 5 standard as well.
However, one of the main questions that many Intel enthusiasts might have is – Can I use 13th Gen on Z690 Motherboard? What about B660 motherboard support?
Yes, the Z690 and B660 motherboards from last year support both Intel 13th-Gen Raptor Lake and 12th-Gen Alder Lake processors. But we suggest you confirm the compatibility on the manufacturer's website before making a purchase. Additionally, you might need a BIOS update before installing the new 13th Gen CPUs.
DDR5 & PCI-E 5.0 Support
Next, Intel has increased native support for DDR5 memory to 5600MHz with 13th-Gen Raptor Lake processors. The 12th-Gen Alder Lake supported up to 4800MHz DDR5 memory. However, this is different from the motherboard's maximum supported RAM frequency, which can go way higher. Previously, most Z690 motherboards didn't come out with an M.2 slot with support for PCI-E 5.0. This has now changed, with more motherboards supporting the feature, making PCI-E 5.0 support in Raptor Lake more futureproof.
However, if you are wondering whether Intel Raptor Lake processors support DDR4 memory or not, well, the answer is yes. The 13th Gen CPUs are compatible with B660/ Z690/ Z790 motherboards that use DDR4 RAMs, but we recommend DDR5 vs DDR4 memory for builds with i7 and i9 processors.
Intel 13th-Gen CPU Pricing
Intel's 13th-Gen Raptor Lake processors are available starting at $294 for the Core i5-13600KF. Next up, the Core i7-13700K variant costs $409, while Intel has priced the 13th-Gen Core i9-13900K at $589. There are other CPU models available, like the KF variants that don't include an integrated GPU. AMD's flagship competitor, the Ryzen 9 7950X, is actually priced even higher – but is already seeing price drops recently.
So yeah, the Raptor Lake i9-13900K is an expensive chip to buy. Still, that's expected since it is the top-end variant suitable for people who want the best-performing hardware in their build. The Core i9-13900K is suitable for anything – rendering, content creation software, and high-end AAA gaming too. Esports enthusiasts will also buy it simply for insane FPS output in esports titles.
Intel Core i9-13900K: Specifications
| | |
| --- | --- |
| Processor Name | Core i9-13900K |
| Motherboard Support | LGA 1700 package (Z790/Z690/B660) |
| Generation & Architecture | 13th Gen; Raptor Lake |
| Max Turbo Frequency (Thermal Velocity Boost) | 5.80 GHz |
| Cores/Threads | 24 Cores, 32 Threads |
| Maximum Thermal Limit (T Junction) | 100-degree C |
| Performance Cores (P Cores) | 8 |
| Efficiency Cores (E Cores) | 16 |
| TDP / Power Consumption | 125W Base/ 253W Boost |
| Base Frequency (P Cores) | 3.00 GHz |
| Turbo Frequency (P Cores) | 5.40 GHz |
| Base Frequency (E Cores) | 2.20 GHz |
| Turbo Frequency (E Cores) | 4.30 GHz |
| L2 Cache | 32MB |
| L3 Cache | 36MB |
| Integrated GPU (iGPU) | Intel UHD 770 |
| iGPU Base & Boost Frequency | 300 MHz Base, 1650 MHz Boost |
Intel Core i9-13900K: What's in the Box
Inside the box of an Intel Core i9-13900K processor, you will only find the CPU itself, and documentation regarding the product. There is no stock cooler included. You must ensure that you have a capable cooler that supports the LGA 1700 socket before you buy this processor. Our review unit came in a minimal box with the Core i9 label. The retail packing of the processor is slightly different – but also doesn't include a stock cooler. There is a fancy silver-colored puck involved, inside of which the CPU sits comfortably.
Intel Core i9-13900K Testing Setup Used
CPU: 13th-Gen Intel Core i9-13900K (Review unit provided by Intel)
CPU Cooler: Lian Li Galahad 360 AIO ARGB CPU Liquid Cooler
Motherboard: ASUS ROG STRIX Z790-E GAMING WiFi
RAM: 32GB (16GB x 2) HyperX FURY DDR5 5200MHz
GPU: ROG STRIX RTX 3070 Ti Gaming OC Edition
SSD: 500GB WD Black SN770 Gen 4 NVMe Storage
PSU: 1000W Deepcool PQ1000M 80 Plus Gold Power Supply
Cabinet: Cooler Master MasterFrame 700 Full Tower Case
Thermal Compound: Cooler Master Mastergel Maker
This is the testing setup we are using to review the Intel 13th-Gen Core i9-13900K processor. Starting with the motherboard, we're using a top-of-the-line ROG STRIX Z790-E board that has support for DDR5 RAM and Gen 5 SSDs. Gen 5 PCIe SSD slots are a feature we couldn't find on many other boards, except this one. It also has excellent motherboard VRMs, making it capable of handling high-end CPUs such as the i9-13900K.
The cooling system we are using in our testing setup is the Lian Li Galahad 360 AIO, as the i9-13900K is a monstrous CPU with up to 253W power consumption. We recommend researching and getting a capable air/water cooler for your personal i9 build. Further, we are using 32GB 5200Hz DDR5 memory, which is sufficient, but faster DDR5 memory would definitely result in better scores. Most of the gaming tests we'll run will be CPU bound, though, to showcase the CPU's gaming prowess.
With the new Raptor Lake i9 CPU, users definitely require a high-wattage power supply. You can check for total compatibility on this website. But we have used a 1000W unit from Deepcool with an 80 Plus Gold rating. We have more than enough headroom here, and we can even use the 13900K with an RTX 4080/4090 with this power supply.
That is not the case with our testing setup, though. We have paired the Intel Core i9-13900K with our ROG STRIX RTX 3070 Ti graphics card, which has been factory overclocked. We chose all the other parts as per the availability. Also, we are using the WD NVMe Gen 4 SSD for storage, and our CM Master Frame 700 contains the build itself.
Intel Core i9-13900K: Benchmarks and Performance
All our tests conducted on the Core i9-13900K were performed with MCE (Multi-Core enhancement) turned off. Intel's stock power limits were being enforced as well. Essentially, no motherboard enhancements were enabled, as those optimizations will vary depending on the board being used. We have aimed to showcase the i9-13900K with minimal exposure to external improvements to highlight its out-of-the-box performance. So let's look at the 13th-Gen Core i9 CPUs benchmark scores:
Synthetic Benchmarks
The Core i9-13900K first went through a series of synthetic tests. Our aim is to measure the processor's raw performance and compare it against other previous-gen i9 & i7 processors. Additionally, we also tested the Core i7-13700K (Beebom unit) to showcase the differences between the flagship i9 vs the i7 variant. For comparison against AMD, we have included benchmark scores of the Ryzen 9 7950X, a CPU that directly competes against the Intel Core i9-13900K. Lastly, we have also compared it to the Ryzen 9 5950X, AMD's last-gen flagship CPU, which competed with the 12th Gen i9 CPU.
i9-13900K: Cinebench R23 Multi-Core
In the Cinebench R23 Multi-Core test, the Core i9-13900K performed admirably, scoring 38,071 points. It leaves the competing Ryzen 9 7950X processor behind by a small margin. In comparison, the Ryzen 9 7950X comes close to the i9-13900K. But in reality, the i9-13900K can score even higher. You could run the i9-13900K on faster, overclocked DDR5 memory, which would yield slightly higher scores. In our testing, we used the HyperX Fury 5200MHz DDR5 memory. We will also stress-test the CPU in a later section of the review.
Comparing our scores against the previous-gen's i9-12900K, the 13th-Gen i9-13900K performs 33% better in multi-core performance. Intel is using the same 10nm manufacturing process, but they have made iterative design changes to improve the CPU's efficiency. The new Raptor Lake CPUs can go considerably faster than the last generation.
In terms of clock speed, the Intel Core i9-13900K hit a maximum of 5.8GHz on the performance cores during this test. The P-cores were all running anywhere from 5.3GHz to 5.8GHz. Through this test, we have verified that Intel's promise of 5.8GHz Turbo Frequency is true. The average core clock during this test was around 4.7GHz, but that number takes the irrelevant clock speeds of E-cores into account, which are designed to run at lower frequencies for handling lower-level tasks and efficiency purposes. The minimum clock speed of all the P-cores was 5.3GHz.
i9-13900K: Cinebench R23 Single-Core
Looking at the same Cinebench R23 test, but only at the Single-Core performance this time, the Core i9-13900K outclasses everything in sight again, scoring 2,191 points. It's clearly the fastest CPU in single-core performance available on the market, outperforming the competing Ryzen 9 7950X, but again, by a smidge. In reality, both processors are closely matched in performance, making the buying decision confusing for a consumer.
Intel has several turbo-boosting features built into the Raptor Lake design such as Thermal Velocity Boost, Turbo Boost Max Technology 3.0, etc., and these were intelligently boosting the CPU's speeds well. We saw 5801.4 MHz being the highest frequency during this single-core benchmark test. We are going to overclock the chip in a later section to see if we can see 6GHz+ speeds on the Intel Core i9-13900K. While comparing it against the last generation's i9-12900K, the latest 13th-Gen Core i9-13900K scores 9% higher in single-core performance.
We see a greater difference in single-core performance when comparing the Core i9-13900K against the last-gen Core i9-12900K. And if you look at the 13th-Gen i7 chip, it does not score as high as the 13th-Gen i9 in the single-core Cinebench test. However, the graph above shows it is still better than the last generation and comparable to AMD's flagship processor.
i9-13900K: GeekBench 5 Multi-Core
Next, we have the Geekbench Multi-Core test results for the Core i9-13900K. In the graph above, we can see that the Ryzen 9 7950X pulls ahead here, by quite a decent margin of 2609 points. In fact, even the Ryzen 9 5950X seems to be outperforming the Raptor Lake i7 by a few hundred points. Still, it is impressive to see the Raptor Lake i7 perform as well as the last-generation Ryzen 9 flagship. However, the way these benchmarking applications are designed is different from software to software. So those factors account for the scores between these latest generation processors from AMD & Intel.
In one benchmark, AMD could perform better, and in the other, Intel could be better. Still, synthetic numbers on different benchmarking applications such as these give us a good idea of the raw performance difference between the processors. Compared to the last-gen Core i9-12900K, the scores are about 20% better on the Core i9-13900K in multi-core performance for Geekbench 5.
i9-13900K: GeekBench 5 Single-Core
Moving on to Geekbench 5 Single-Core benchmark results, we notice the Intel Core i9-13900K being strong again, being nearly 100 points ahead of AMD's Ryzen 9 7950X chip. In this benchmark, it is clear that Ryzen 9 7950X also offers a strong single-core performance, being close to the i9 and on par with the i7-13700K. You can clearly see that in this synthetic benchmark, AMD's Ryzen 9 7950X performs better in Single Core in the Geekbench 5 test versus the Cinebench R23 test earlier.
While both AMD and Intel's flagship processors are close in terms of performance, do remember that they perform differently based on the application. Every application takes advantage of both CPU architectures differently. The last generation's Core i9-12900K seems to be only behind by 111 points, and in practice, it appears that the Core i9-13900K is about 5% faster in single-threaded performance when looking at Geekbench 5 scores. Clearly, the major improvements of this generation have been made in the multi-core department as we can see from both Geekbench & Cinebench tests.
i9-13900K: PCMark 10 Extended
PCMark 10 is a benchmarking tool that tests a PC by taking it through several workloads that range from testing the graphics capabilities to other tasks such as browsing, social media, and photo/ video editing. It is a great tool to analyze the general performance of your PC, and a score above 4500 is the recommended minimum for office tasks. The 13th-Gen Intel Core i9-13900K along with an RTX 3070 Ti has scored 11,731 points in the PCMark 10 Extended test. This means a 13th-Gen i9-powered PC is more than enough for all of the tasks tested by PCMark such as video conferencing, spreadsheets, rendering, photo/video editing, and everything in between.
Content Creation Tests
Next, we took our Core i9-13900K system through a series of Puget Benchmark tests, which are used to understand a system's capability in Adobe applications. Since some of the tests are dependent on both the GPU and CPU, comparing them against other CPUs is not ideal. Still, we aim to show you how well the Core i9-13900K fares in multiple benchmarks focused on content creation.
i9-13900K: Premiere Pro Benchmark
In the PugetBench Premiere Pro Test, we see a score of 1,019 points on the standard test. For the extended overall test, the CPU scored 944 points. This is good, and the system had zero hiccups while going through this intense Premiere Pro test. Intel Core i9-13900K can handle video editing applications with ease and scenarios that involve single-threaded performance should also perform well.
i9-13900K: Photoshop Benchmark
Next up, we have the PugetBench Photoshop Test. We see a score of 1471 points overall, which is a great result and means that the Core i9-13900K can handle heavy photo-editing workloads quite well. During the benchmark, many intensive activities were performed on plenty of sample images, and the sizes were huge too.
i9-13900K: Blender Benchmark
Moving to the last benchmark for our content creation tests, we will take the 13th-Gen Intel Core i9-13900K through a render of Blender's Scanlands demo. The scene was detailed and watching the system render it was quite the experience. We set a total of 100 samples of the Scanlands demo rendered, and our Core i9-13900K system finished rendering it in just 115.61 seconds. In a later section of the review, we will be taking the system through a render loop in Blender to stress-test the CPU.
Gaming Benchmarks
We tested the Intel Core i9-13900K on a total of 10 games at 1080p resolution. The reason for this is simple – to show the CPU's prowess in gaming, we must use the settings and a resolution at which we are CPU-bound. In the benchmarks we are running, we showcase what is the best FPS you can get with this CPU with different games and settings.
We will be showing the Intel Core i9-13900K's prowess in esports titles such as Valorant, Apex Legends, and CS:GO first, to determine how appealing the i9-13900K is for competitive gamers. After that, we will show you the processor's performance in several new and older AAA games.
i9-13900K: Performance in Esports Games
The Intel Core i9-13900K performed exceptionally well at every esports title we threw at it. These benchmark numbers show that the CPU is perfect for the use-case of esports enthusiasts & competitive gamers. In Valorant, a popular and new esports title, the i9-13900K scores 590 FPS on Average at 1080p Low settings, and the maximum frames it achieved was 1,075. At 1080p High Settings, the average lowers to 457 FPS, and the maximum FPS stands at 691. At both high and low settings, the i9-13900K had minimum frame rates above 300.
Moving on to Counter Strike: Global Offensive, the i9-13900K flexed its muscles with an average of 911 FPS on 1080p Low, and 733 FPS on 1080p High. We also ran the Ulletical's CS: GO FPS Benchmark here. In CS: GO, the Core i9-13900K clearly speaks volumes of its ability to output insane FPS numbers. A section of the test includes going through smokes, explosions, and particle effects, which slows down most systems a lot, and it's quite surprising to see the minimum FPS dropping down to 159 right when the camera went through the smoke. It seems like CS: GO is still unoptimized for a few scenarios because even the most modern and powerful Core i9 CPU drops down to 159FPS. A similar drop also happened at High graphics settings.
The last competitive esports title we tested was Apex Legends. It is an intensive esports game, and the frame rate is capped at 300FPS. The main motive of this test was to understand how well can the system maintain close to 300FPS in the game, especially during sections of the game, involving jumping from the ship, or when we take major gunfights in active zones. The i9-13900K performed admirably here as well, with an average of 287 FPS on 1080p Low and 243 FPS on 1080p High. In terms of minimum FPS, the game hovered above 171 FPS at Low settings and dropped to 115 FPS at High Settings.
i9-13900K: Performance in AAA Games
In AAA games, the Core i9-13900K processor showed its amazing capabilities in high-refresh-rate gaming. However, the Core i9 performs exceptionally well at many tasks, so getting it for strictly AAA gaming alone does not make sense. We recommend the Core i7-13700K or i5-13600K for that purpose if your use case is purely centered towards gaming. However, if your use cases involve streaming, being a content creator, and running heavy apps, the Raptor Lake i9-13900K CPU does make sense.
We tested several AAA games running at 1080p High Settings on the Core i9-13900K and included a few graphics-intensive titles like RDR 2, Flight Simulator, and more. Ray-tracing was turned off in all the tests. Let's talk about the notable examples in the above benchmark. In Red Dead Redemption 2, the i9-13900K manages to deliver 126 FPS on average, with a minimum of 58 FPS. Cyberpunk 2077, an intensive title, also scores an average of 141 FPS with its minimum never dropping below 113 FPS.
Microsoft Flight Simulator was also heavy on the CPU and was able to pull 105 FPS on average, with 84 FPS being the minimum, on High settings. All these intensive games ran well on a high-refresh-rate screen and were enjoyable. Many gamers tend to prefer high frame rates over 4K resolution, and the Core i9-13900K can surely get satisfactory frame rates on 1080p resolution.
Older titles such as Grand Theft Auto V, Metro Exodus, and Shadow of the Tomb Raider all saw great frame rates. In GTA V, the Core i9-13900K managed 180 FPS on average. Similarly, Metro Exodus scored 251 FPS on average. In both these games, the minimum FPS was around 33, and the game stuttered slightly when that happened. It might be an issue because of the hybrid Raptor Lake design that has P-Cores & E-Cores, but disabling the E-Cores still gave us the same results.
Intel Core i9-13900K: Testing Turbo Frequency, Running Stress Tests
Intel advertises the Core i9-13900K to have a Max Turbo frequency of 5.8GHz. The purpose of this test is to verify the company's claim and talk about how Turbo Boosting works. Intel has many features built into Raptor Lake like Thermal Velocity Boost and Turbo Boost Max 3.0, but it also manages the frequencies of its P-Cores (performance cores) and E-Cores (efficiency cores) differently, depending on the task at hand.
We are also stress-testing the i9-13900K in this section, to see how the processor performs during extended, heavy loads. The temperature observed during these extended loads are discussed in the next section.
| Stress Test Name | Worst Drop in Clock Speed Observed |
| --- | --- |
| Cinebench R23 Loop | 5.50 GHz |
| Blender Render Loop | 5.30 GHz |
| Prime 95 Extended Run | 4.70 GHz |
We ran the Cinebench Multi-Core test multiple times to see how much the performance dropped. In the synthetic benchmark section of the review, we observed that the i9-13900K scores 38,071 points. After a couple of runs performed consecutively, the score dropped to 36,804 points, which is a 3.3% reduction. On its P-Cores, Intel's Core i9-13900K maintained 5.50 GHz to 5.80 GHz frequency during all the Cinebench tests. With this, we confirm that the i9-13900K does reach its advertised turbo frequencies often and performs well even during consecutive loads.
We also ran a Blender render loop test in our benchmark. The Core i9-13900K performed well here too, with all P-Cores hitting 5.8GHz when there was thermal headroom and the minimum frequency was 5.3GHz. This means that after rendering in Blender non-stop for over half an hour, the Core i9-13900K still maintains its advertised turbo frequencies depending on the chip's temperature, and stays above 5GHz for the most part.
Finally, we ran a scenario of stress testing Prime 95. This is a stress test that uses a CPU to its full potential, by stressing every part of it. It is used to show the worst-case scenario and will absolutely test the limits of your cooler. We were using a Galahad 360 AIO since the i9-13900K has a High TDP. In this scenario, the i9-13900K managed to hit the turbo frequency of 5.8 GHz several times, but the minimum frequency dropped to 4.7GHz. Basically, if you take the i9-13900K through an unrealistic load of Prime 95, it might start throttle and start operating under 5GHz, but in other cases of stress testing the CPU, we did not see the processor drop below 5.3GHz.
Intel Core i9-13900K: Throttling & Temperature Testing
While stress-testing the Intel Core i9-13900K, we keenly kept an eye on the temperatures & turbo frequencies to access how much the CPU throttles. In HWInfo, the app confirmed that the CPU is in fact thermal throttling through all the stress tests. However, we have confirmed earlier that the Core i9-13900K does maintain its clock speeds quite well. The only point where the CPU had thermal throttled to the point of sub 5GHz speeds, was during the Prime 95 worst-case scenario stress test.
| Stress Test Name | Maximum Temperature Observed |
| --- | --- |
| Blender Render Loop | 98-degree Celcius |
| Cinebench R23 Loop | 97-degree Celcius |
| Prime 95 Extended Run | 100-degree Celcius |
As for the temperatures, the i9-13900K saw 97 degrees Celcius at most during the Cinebench R23 Render Loop. In Blender, the maximum CPU temperature did reach 98 degrees Celcius. After it hit this temperature, the CPU quickly throttled slightly but maintained frequencies above 5GHz. But in Prime95, we saw the CPU badly thermal throttling and hitting the T junction (maximum temperature allowed) of 100 degrees Celcius often. Prior to our testing, we knew that the i9-13900K could go to 100-degree Celcius, but we can confirm that paired with an adequate cooler and on stock settings, the Core i9-13900K can be a great performer with little to no throttling issues.
Keep in mind that the temperature data represented by the processor is for the hottest core, so when the PC says the CPU Temperature is 98 degrees Celcius or even 100 degrees Celcius, it could mean that only one or two of the cores are at that temperature. This is exactly what we observed – the CPU throttles itself slightly during intensive loads, by dialing the frequency down for the hottest cores by about 200MHz to 500MHz, and then the average temperature of the entire CPU drops to a reasonable level. When there is overhead, the CPU boosts again and lets a few of its best cores sustain up to 100-degree Celcius temperatures, for a short period of time.
We made a graph chart representing the core clock frequency of the i9-13900K, in relation to its temperature. This will answer questions such as how the CPU performs near the temperature limits, and how badly the core clock speeds drop while it is throttling.
Intel Core i9-13900K: Standard, Gaming, and Idle State Temperatures
The Core i9-13900K has an idle temperature range of 35 degrees Celcius to 45 degrees Celcius. While playing an intense game like Flight Simulator, the CPU went to 91 degrees Celcius, which is a good temperature considering Intel has basically made 100 degrees Celcius the new 95-degree Celcius. Thermal throttling happens at a strict margin, but if the CPU is not operating above 95 degrees Celcius, Intel will use that opportunity to make sure the CPU is using turbo speeds on as many cores as possible. Also, for most titles that don't use the CPU as heavily as Flight Simulator, the temperature of i9-13900K was around 60 degrees Celcius at most.
| State of Processor | Temperature Range Observed |
| --- | --- |
| Idle | 35° C to 45° C |
| Playing Flight Simulator | 55° C to 90° C |
| Playing Valorant | 52° C to 73° C |
Intel Core i9-13900K: Power Consumption
The Core i9-13900K is a high-TDP CPU with a base power of 125W. Intel has set the max turbo power at 253W, and the purpose of this test is to verify the power consumption levels of Core i9-13900K by observing it during different states.
| State of Processor | Minimum | Average | Maximum |
| --- | --- | --- | --- |
| Idle (Desktop) | 18.09 W | 22 W | 53.67 W |
| Persistent Load (Blender Loop) | 100.2 W | 251.2 W | 276.6 W |
As you can see above, the Intel Core i9-13900K breaks the power limit and goes to 276.6 W at maximum during a continuous load Blender test. In other scenarios and throughout our testing, we saw the processor boost beyond 253W several times and straight up ignoring the power limits set.
But after a deeper look, it is usually Intel's Thermal Velocity Boost responsible for this unusual power consumption. The feature seems to analyze the power overhead regardless of the enforced limits and accordingly boosts the CPU above 253W for a short period. Basically, the CPU is following the rules of mostly staying under 253W, but Intel's boosting technologies often uses any thermal and power overhead for squeezing in more performance.
We tested the complete PC using a power monitor to accurately analyze the total wattage being pulled through the electrical socket while running the PC. During idle state, the PC pulled around 100 watts and goes up to 105.9 watts while using the PC normally. While stress testing the CPU, the PC pulled 340-380W. After this, the last test we ran was stress testing the CPU & GPU, and the PC was pulling 600-630 Watts in that scenario.
Intel Core i9-13900K: Overclocking Test Results
The Intel Core i9-13900K already has a high power limit of 253W on stock settings. In the previous section, we observed the chip's turbo boosting features already push beyond the stock-defined power limits. People have been able to overclock the i9-13900K and gotten crazy clock speed numbers, so we wanted to see how well our Core i9-13900K unit can be overclocked with the Galahad 360 AIO. At this point, any extra cooling performance is appreciated, since the CPU is running in the 90-degree Celcius domain with a high-performance 360mm Liquid Cooler, and we need tons of headroom for overclocking.
By enabling Multi Core Enhancement (MCE) in the BIOS, ASUS automatically adjusted how far the all-core boost can go as per rest of the system specifications and thermal overhead. In addition to this, we unlocked the power limit, so it was no longer capped at 253W. ASUS AI Overclock was also turned on, and the CPU was tweaked with all enhancements available on our Z790 motherboard. Previously, to remind you, no motherboard enhancements were turned off and the CPU was tested at Intel's stock defined power limits.
Right off the bat, the Core i9-13900K started seeing a higher idle temperature of 40° C to 50° C, and the CPU seemed to touch turbo speeds a lot with temperature spikes even while trying to start applications. In terms of power consumption, instead of the usual 20W average and 50W maximum on idle, the overclocked Core i9-13900K started to regularly hit anywhere from 50-70W during normal tasks and very rarely stayed around 30W.
While overclocked, the overall power consumption during an extended load of Blender revealed that the CPU is simply boosting more actively, but still does not go above 276 W, just like at stock settings. Moreover, after overclocking, higher voltages are applied to all cores to extract better frequencies. If there is any thermal overhead, the CPU will use around 300W during turbo power mode, but for that, you need the right conditions, and an even better cooler than the 360mm AIO we are using.
In terms of clock speed, the Core i9-13900K did break the 6GHz barrier after overclocking. The maximum frequency it achieved was 6.2 GHz, which is an amazing feat to see in our testing, but there is a catch here. We will now discuss the overclocked i9's performance, and it is quite disappointing. After the overclocking process, our Intel Core i9-13900K performed worse than in stock mode. While the core clocks were higher, every single benchmark from the content creation Puget Bench to synthetic tests like Cinebench were all scoring about 5-10% lower compared to stock scores. So yeah, it shows how power-hungry the processor can be.
Intel Core i9-13900K: Ideal Settings For General Users & Power Saving Mode
The Intel Core i9-13900K runs best when the user has configured it according to their cooling capacity. This is an amazing CPU capable of running at only 65W while still performing as well as the last-generation i9-12900K. Keeping that in mind, it can perform well with strict power limits. Overclocking the i9 might give you negative results based on the rest of your system. The most ideal way to run the processor is to limit its power to around 200-250 watts. It also depends on how good your cooler is. With the right settings, the CPU will run cooler and turbo in a stable manner whilst reducing power consumption.
There is also a 'Power Saving Mode' available on various motherboards. Enabling it will make the CPU underperform slightly, but with a massive stability in temperatures. We recommend turning it on if your CPU is running at unreasonable temperatures. Unless, your cooler can handle the stock settings, and in that case, you should stick to them. You can also limit the CPU's power with Intel's Extreme Tuning Utility, or through the BIOS on Windows 11.
13th-Gen Intel Core i9-13900K: Is it Worth Buying?
Intel's Raptor Lake 13th Gen Core i9-13900K is a monstrous CPU with a hunger for power and top-of-the-line cooling solutions. For the right use cases that can utilize the sheer computing power on hand, we think it's worth it. If we talk about productivity workloads, every second counts in a work environment. Small iterative differences in render times can make a big change in the total time saved by a content creator.
So, we definitely recommend the Core i9-13900K for workstation use cases, but the Core i5-13600K/ i7-13700K also deliver plenty of power for intensive gaming. You can pick them up over the i9-13900K for your gaming-focused builds. Still, many competitive gamers and esports enthusiasts can invest in the 13th-Gen i9 processor to avoid any throttling issues. And well, as we saw in the benchmark results, the FPS output in competitive titles is simply insane.
Intel Core i9-13900K: Pros and Cons
| PROS | CONS |
| --- | --- |
| Great raw performance; overclockable | Runs rather hot; requires top-notch cooling solution |
| Impressive gaming performance | Power consumption can exceed 250W limit |
| More affordable than the AMD flagship | |
| Support for Z690 motherboards | |
| New platform is more futureproof | |
Intel Core i9-13900K: Hot and Hungry Flagship Processor
Even though Intel is yet to play catch with AMD on the manufacturing front, Team Blue has proven its might with the top-of-the-line 13th-Gen Raptor Lake i9-13900K. With every generation, Intel manages to deliver sizeable performance improvements with their CPU. Despite the roadblocks, Intel has also shown a major jump in efficiency, but one cannot ignore how hot and hungry the processor runs. Moreover, even though the Core i9-13900K comes with the same socket, it's not an iterative upgrade whatsoever. Intel has clearly managed to deliver a winner with the 13th-Gen Core i9-13900K, offering class-leading performance for both gaming and productivity use-cases. So if you are looking to put together a high-end build, you cannot go wrong with the i9-13900K or its sibling, the i7-13700K. What are your thoughts on Intel's latest processors? Let us know in the comments below.