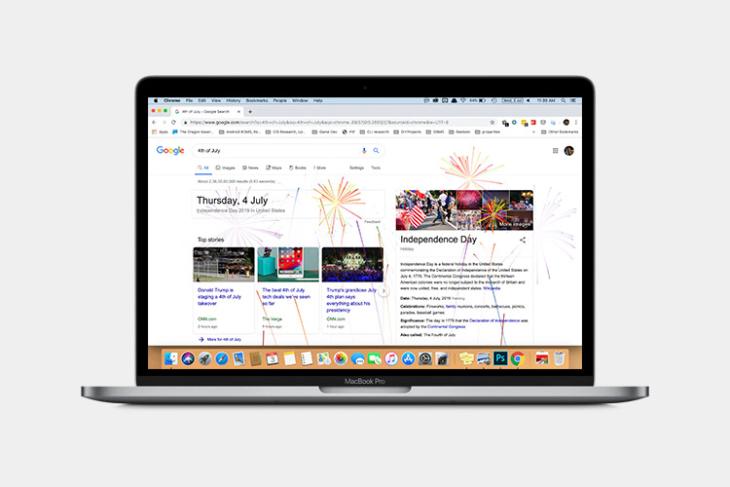 Google is well-known for coming up with cool and often hilarious Easter eggs in many of its products and services. On the occasion of the upcoming US Independence Day on the Fourth of July, Google has come up with an Easter egg that shows animated on-screen fireworks for any search related to the subject.
As can be seen from the image below, searching for terms like 'Fourth of July' or 'Fourth of July fireworks', is setting off a flurry of fireworks on Google Search results pages. However, as with most region specific Google Doodles and Easter eggs, this one is also seemingly accessible only by users from within the US, which means we had to use a VPN (US server) to record the results.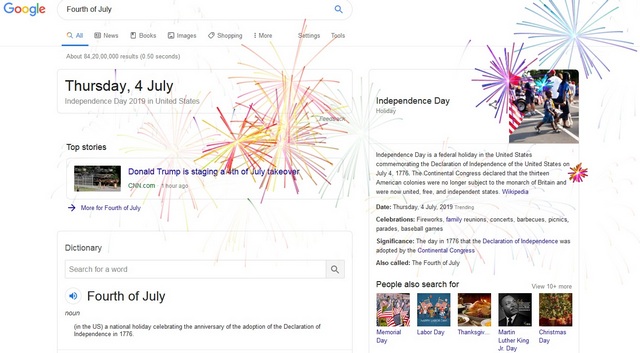 Reports seem to suggest that the fireworks are also showing up for the same searches in Spanish, which means searches for phrases like 'cuatro de julio' (Fourth of July) or 'fuegos artificiales' (Fireworks) are also setting off the animations, but only for queries originating from within the US.
The latest Google Easter egg brings to mind the awesome animations Google planted in its search results back in April in the run-up to the release of the Hollywood blockbuster, Avengers: Endgame. On that occasion, a simple search for 'Thanos' would destroy half ofo the search results before you even got the chance to explore them.