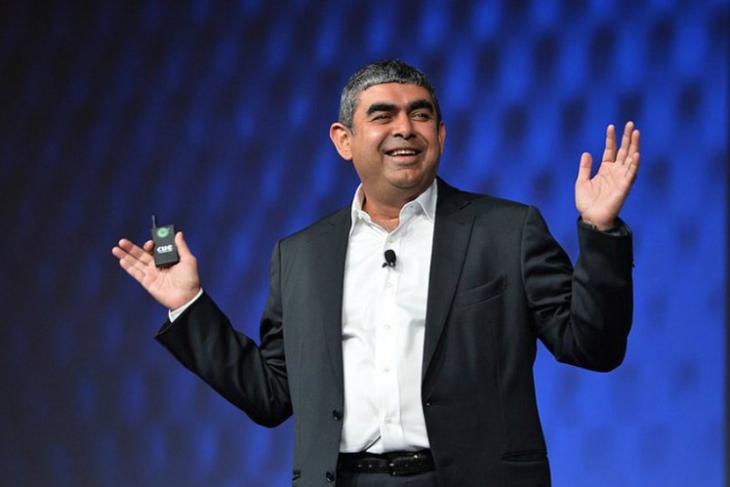 After a dramatic exit form Infosys last year, Dr. Vishal Sikka, the company's former CEO is reportedly building an artificial intelligence company aimed at increasing human creativity. Sikka disclosed this during his keynote at the TiE Inflect Conference in Silicon Valley.
Sikka revealed his plans while talking about employment opportunities in the field of artificial intelligence. During his address, Sikka also talked about how people are mistaken that AI will take their jobs and this notion is hindering its development. With old jobs being given up, new jobs will be created, he suggested.
Sikka announced that his venture was in its early stages, and is expected to disrupt the AI scape. He insisted that people must be informed about the potential the technology as the current workforce of only 250,000 will be inadequate in keeping up with the pace of AI's development.
A proud promoter of artificial intelligence and machine learning, Sikka led several AI-dependent projects at Infosys. Under his watch, Infosys embraced analytics, mobility, and AI. He also led the development of the artificially intelligent platform, Nia. "As I look at the future, I am personally extremely excited about doing something in that area (AI), something that fundamentally improves the world", Sikka said at a conference earlier this year.
Sikka resigned from the position of CEO in August last year after the controversy around the acquisition of two companies – automation firm Panaya and e-commerce platform Skava. In the recent quarterly earnings call, Infosys listed the two ventures under impairment losses and put these up for sale.
Nia, however, will now be integrated into all of Infosys' offerings as well as internal mechanisms. Even after Sikka's departure, AI is one of the pillars of the software giant's business.
Sikka has previously talked about how AI will add context to the understanding of our roles as humans and help us invent solutions to next-generation problems while automation will take care of the mundane tasks.