Facebook is pissing off a lot of people these days, especially the ones running the brand pages.
No matter what you post on your Facebook page, It won't reach to even 20% of your followers. Engagement has dropped down several folds, earlier the posts which were getting hundreds of likes, they are now getting only 10 or maximum 20 likes.
If you don't believe me, here are some (Then and Now) Facebook posts from India's biggest fan pages.
This was posted by flipkart on December 26, having 2 million followers on their page,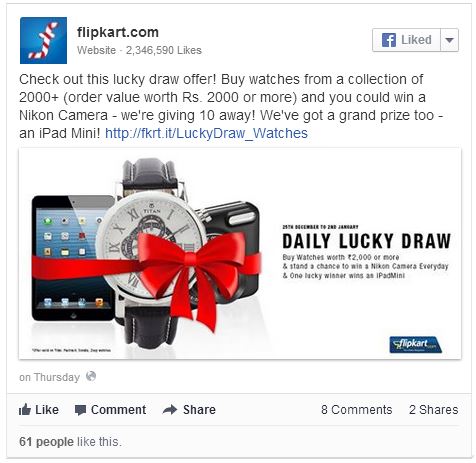 Now, Lets take a look at a similar post from the month June,
You can see a huge difference in engagement of both the posts. In June, a similar post which was getting around 2k likes, 19 shares and so many comments is getting only 39 likes in December. That's ridiculous.
Now, Let me take you to a comparatively bigger page, MTV Roadies having 7.5 million+ likes.
Post in December,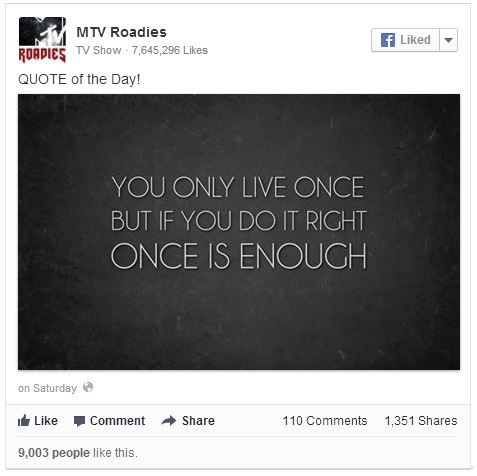 Post in June,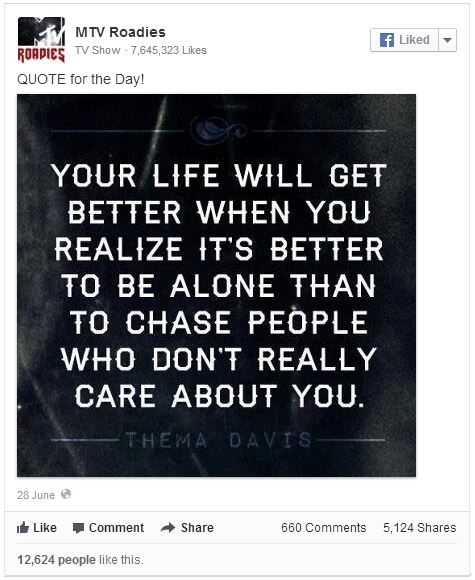 Both the posts are similar but engagement has dropped from 12k likes, 5k shares and 660 comments to 9k likes, 1.3k shares and 109 comments despite the fact that the number of followers of this page are increasing at the rate of 41k new likes per week.
For large pages having millions of likes and enough money to spend on promotion, its not a big issue but for small businesses, this is a serious problem
Earlier, people used to spend money on building their Facebook community and after the community became strong enough to grow on its own, there was no need to pour money in Facebook adverts. But, now even if you have a strong follower base, you can't reach all of them without spending money.
I have experienced this on thetecnica page also and I ran some experiments to find out what kind of content has more reach, here are the outcomes,
Plain simple link will have the least reach.
If you shorten the URL with any of the freely available tool, the reach will increase. I use this tool.
Adding pictures with shortened URL was doing better earlier but not anymore.
If you want to redirect your followers from Facebook to your blog, above mentioned tips will do best for you.
Share your experiences with Facebook pages in comments below the post.