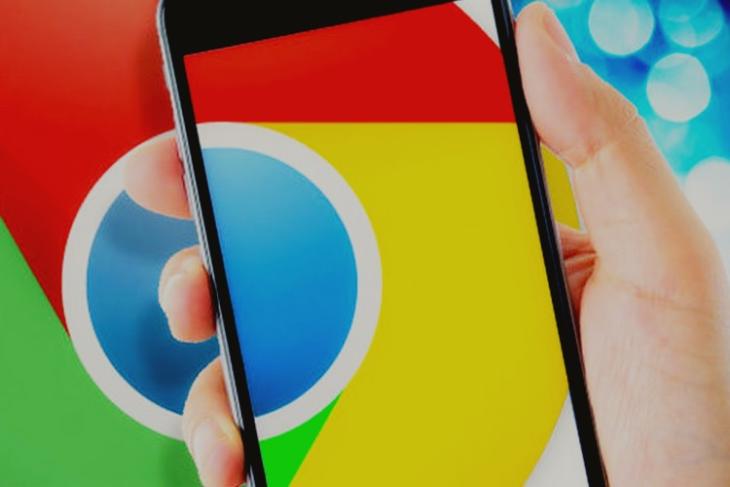 Google Chrome is a feature-laden mobile browser which keeps on improving, thanks to the continued addition of new functionalities like support for native video playback controls and sitewide audio muting to name a few. However, Chrome on mobile has also helped Google accomplish another noteworthy feat i.e. drive web traffic to sites which get picked on Chrome's suggested articles.
According to a report by Neiman Lab, Google Chrome's 'Articles for You' feature has recorded an astonishing 2100% surge in web traffic in a single year, and its net traffic tally from Android makes it the fourth most prominent reference source for web content behind Google Search, Facebook and Twitter.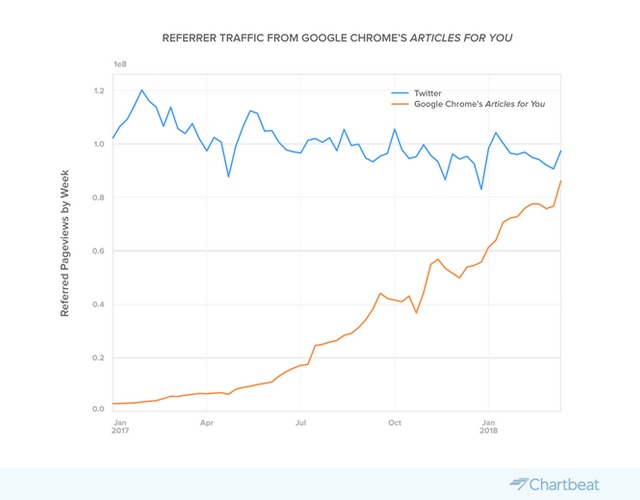 Chrome's 'Articles for You' recommendations feature was added last year on Android and iOS, and as per the data compiled by Chartbeat, its monthly traffic grew from 15 million visits to 341 million visits to publishers' website whose content is listed on the platform. There are multiple factors which have led to the surge in traffic created by Chrome's 'Articles for You' feature, and one of them is the dominance of Google Chrome as a mobile browser.
The data collected by Chartbeat only takes into account the traffic driven on Android, and even in that case, the net traffic volume is still two-thirds of the entire referral traffic created by Twitter through its desktop client and its Android and iOS platforms. Moreover, 'Articles for You' is enabled by default, which further accounts for the increase in its web traffic volume, as the feature alone is responsible for around 12 percent of website visits via Chrome on Android (as of March 2018)
Moreover, 72% of the website links presented by Chrome's article recommendation feature use Accelerated Mobile Pages protocol, and as per Chartbeat's data, AMP pages generate 35% more user engagement than non-AMP webpages. The combination of the aforesaid factors might explain the 2100% growth in traffic, but the sheer magnitude of the surge is a clear sign that Chrome's 'Articles for You' is quickly becoming one of the biggest drivers for referral traffic to publishers' websites on the Internet.