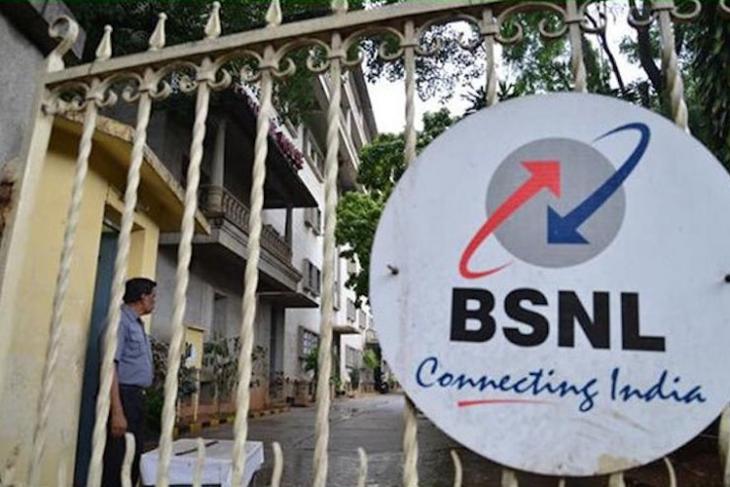 State-owned telecom giant, BSNL, has finally secured government approval to seek airwaves in the 2100 Mhz band for 4G services at a time when carriers around the world are prepping to deploy 5G networks. BSNL Chairman, Anupam Srivastava, confirmed the news to ET Telecom, saying that the government's decision has paved the way for the company to launch its 4G LTE services more widely.
"The telecom department has accepted our proposal and is in the process to allow spectrum in the 2100 Mhz band to run 4G services" – BSNL Chairman Anupam Srivastav
According to the report, BSNL last year had sought to acquire spectrum worth about Rs 13,885 crore, and asked the government for Rs. 6,652 crore towards it. The company believed that it would be able to recoup the remaining cost from its 4G revenues over the next ten years.
BSNL had launched its 4G services in Kerala earlier this year, and followed that up by rolling it out in Bangalore a few weeks later. According to ET, the company is expected to deploy its 4G network on the 2100 Mhz band in all 21 licensed service areas except Rajasthan where it has airwaves in the 800 MHz range.
Meanwhile, even as Srivastava thanked the telecom minister for supposedly fast-tracking the spectrum allocation process, industry insiders believe that the current government has actually prevented the state-run firm from launching the service over the past few years to help certain private players, including Reliance Jio.
It's worth noting here that BSNL was similarly late in rolling out its 3G services earlier this decade under controversial circumstances. Critics had alleged that then central government of had stopped the company from deploying the technology to favor Sunil Mittal-led Bharti Airtel, which is the market leader.