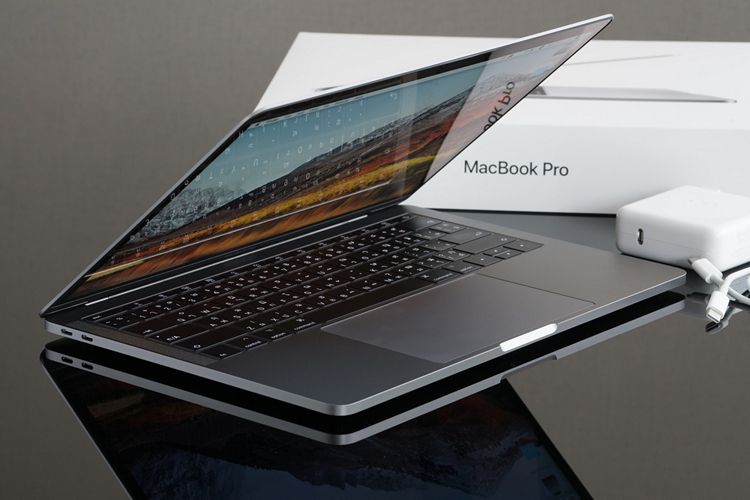 Apple's 2016 and 2017 MacBook Pro line-up might not necessarily provide you terrible battery life unlike several other Windows laptops but users have not been getting the 10-hour battery life according to the company's claims. Sure, the "up to 10-hour battery life" does stand for very minimal usage, but we're pretty sure you expected more out of your new MacBook. Although it is totally possible to extend your MacBook's battery life with an external power source due to the introduction of USB-C ports, not everyone prefers to carry around a hefty power bank that requires a tethered connection while they're on the move. This is exactly where MagC Boost battery case comes into play.

You might have seen battery cases for smartphones and tablets, but this is the world's first battery case for MacBooks. Being an integrated battery pack, the MagC Boost provides over 30,000 mAh of capacity with the help of six 6000 mAh batteries to keep your laptop powered for over 24 hours of continuous usage. The company has managed to do this without adding much bulk to the laptop either, as it's just over 5 mm in terms of thickness. What's more exciting about this battery case is the fact that it requires only one USB-C port for charging, so you can still use the remaining ports for connecting other devices. Despite improving the battery life of your MacBook Pro by 2.7x, it also acts as a fully functional case that keeps it free of dust, scratches and scuffs that could occur due to accidental drops.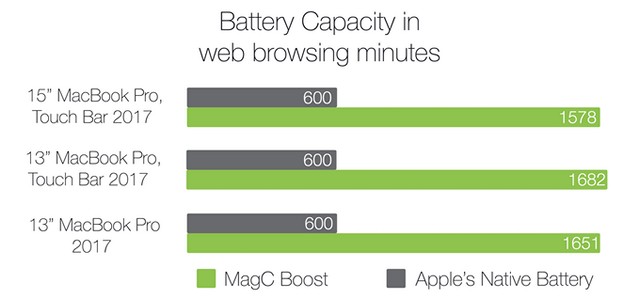 MagC Boost project is currently being crowdfunded on Kickstarter and it's scheduled to start shipping in June 2018. It's expected to be priced at $249 when it launches, but you can get it for much lower right now by pledging at least $99 on Kickstarter, which lets you save $60 off the retail price, as part of an "Early Early Bird" offer. So, are you interested in getting one of these to keep your MacBook powered while you're constantly travelling? Do let us know your thoughts on the MagC Boost in the comments section down below.
---