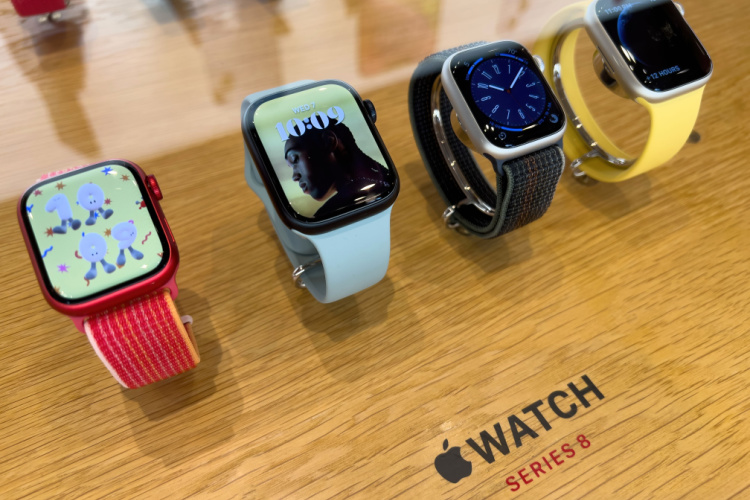 Now that the iPhone 15 series has launched, it's almost a wrap for Apple for this year. This will obviously lead us to what to expect next year and thanks to Bloomberg's Mark Gurman, we may have a clue. Have a look at the details.
2024 Apple Products Details Leaked
Gurman has revealed that Apple will be bringing in a lot of newness to its product lineup in 2024. To start with, it's Apple Watch's 10-year anniversary next year and to celebrate this, the 2024 Apple Watch Series 10 will come with a major revamp.
This could first result in the introduction of the Apple Watch X with a new design. This is the treatment Apple gave to the iPhone X in 2017. The watch will have several enhanced features, including, a new blood pressure monitor. An AI-backed health coaching service might also be included but nothing much is known about it. There are chances that the Apple Watch X might come in 2025, although, there's no concrete evidence available.
2024 could also see the availability of the Vision Pro AR/VR headset, which Apple announced at this year's WWDC event. It will be limited but might not end up generating a lot of money. To know more about the headset, you can refer to our article here.
Apple is also expected to introduce the M3 chip for Macs, which will be the first to be based on the 3nm process. It recently launched the 3nm A17 Pro chipset with the iPhone 15 Pro models and it remains to be seen how powerful the one for the Macs will be. A new iPad Pro with a major design change is also expected and this one could come with an OLED display and a new Magic keyboard.
As for the iPhones, the 2024 iPhone 16 series could include an iPhone with a bigger display, which could possibly happen for the Pro Max and the Plus models. Details are pretty scanty at the time of writing, though. A focus on AI is also on the horizon as Apple may plan to launch its ChatGPT rival, the alleged Apple GPT.
As 2024 is still a few months away, we will have to take the aforementioned with a grain of salt and wait for more details for a better idea. We will keep you posted with new details whenever they arrive. So, stay tuned!
---