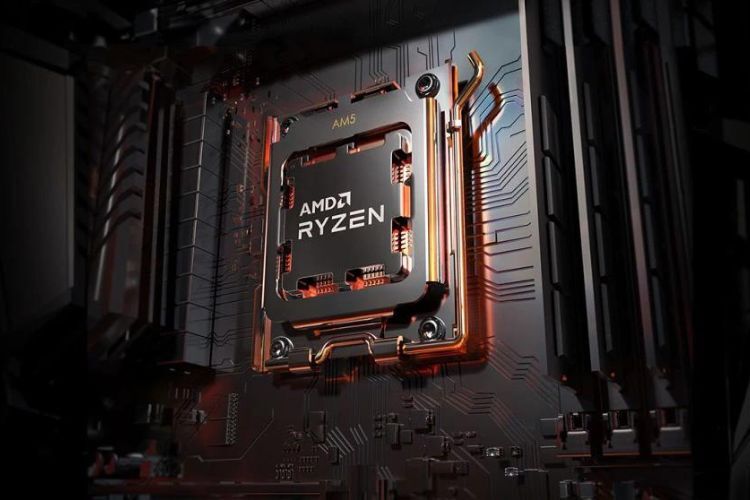 AMD has unveiled the latest addition to its Pro lineup with the Ryzen 7000 Pro series desktop and laptop solutions. These include six high-performance chipsets for laptops and three high-performance chipsets for desktops. These SKUs offer a plethora of enterprise-based features and capabilities. Continue reading to know more.
AMD Ryzen 7000 Pro: Details
The AMD Ryzen 7000 Pro lineup has three efficiency-based chipsets and three high-performance-based chipsets. These include the Ryzen 5 PRO 7640HS, Ryzen 5 PRO 7640U, Ryzen 5 PRO 7540U, Ryzen 7 PRO 7840HS, Ryzen 7 PRO 7840U, and Ryzen 9 PRO 7940HS.
All the SKUs are crafted using AMD's Zen 4 architecture platform and are aimed to introduce performance and power upgrades for enterprise solutions. These generally offer hardware and software-based security and IT management solutions.
The Ryzen 5 Pro series offers clock speeds of up to 4.9GHz and comes with 6 performance cores and 12 threads, up to 28W of TDP, and 22MB of L2+L3 cache. The Ryzen 9 Pro 7940HS and Ryzen 7 Pro 7840HS offer a clock speed of 5.2GHz and 5.1GHz, respectively. Both the chipsets offer 8 performance cores and 16 threads, up to 54W of TDP, and 24MB of L2+L3 cache. As for the Ryzen 7 Pro 7840U, the chipset comes with 8 performance cores and 16 threads with 5.1GHz clock speed, 24MB of L2+L3 cache, and up to 28W of TDP.
Now, coming to desktops, AMD has revealed three high-end desktop-grade silicon. All of them are also molded using the Zen 4 fabrication process and for the first time, offer integrated GPUs.
These new SKUs include the Ryzen 9 PRO 7945, Ryzen 7 PRO 7745, and Ryzen 5 PRO 7645. The Ryzen 9 Pro, 7 Pro, and 5 Pro chipsets come with up to 12 performance cores and 24 threads. All three chipsets have a TDP of 65W. In terms of clock speed, the SKUs can offer up to 5.4GHz with 76MB of L2+L3 cache.
As of now, there is no official confirmation as to when desktops and laptops using the 7000 Pro series SKUs will be made available. However, we can expect to see devices with these SKUs in the latter half of 2023. AMD showcased the Lenovo Thinkpad Z13 and Z16 laptops using the Ryzen PRO 7000 chipset. Additionally, both Lenovo and HP laptops will specifically use the Ryzen PRO 7040 and the Ryzen PRO 7030 chipset respectively.
---