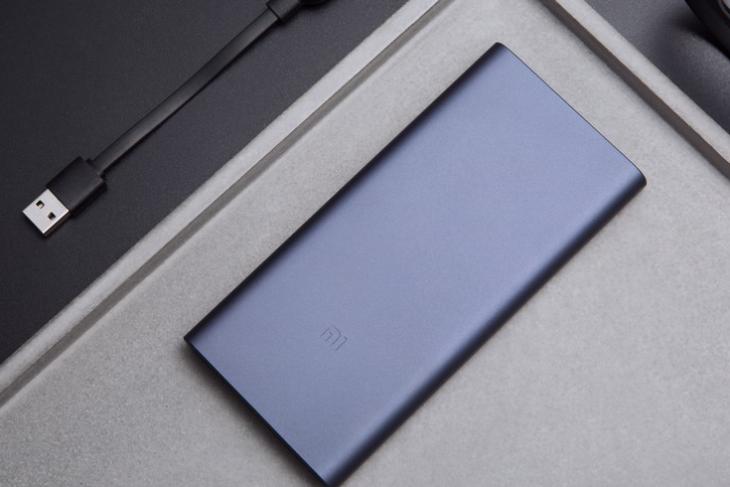 Xiaomi today launched the Mi Power Bank 2i in India at a starting price of Rs. 799 for the base 10,000mAh version. There's also a pricier 20,000mAh model that has been priced at Rs. 1,499.
Xiaomi is putting a lot of emphasis on the fact that the devices are "Made In India, Made For India". According to the company's official press release, the Mi Power Bank 2i will be "Made in India at an exclusive accessories factory situated in Noida in partnership with Hipad". The devices will be available for purchase from November 23 on Xiaomi's official website, as well as through its Mi Home stores. The device will also subsequently be available on Amazon India, Flipkart and offline retail outlets from next month.
Presenting Mi Power Bank 2i – Made in India at an exclusive accessories factory situated in Noida in partnership with Hipad. Check it out! pic.twitter.com/mE1xKA5LGo

— Mi India #SmarterLiving2022 (@XiaomiIndia) November 21, 2017
Taking a quick look at some of the features of the two latest Mi Power Banks, both come with dual USB ports, but while the cheaper version has two-way quick-charge support through both ports simultaneously, the larger-capacity unit comes with Quick Charge 3.0 support when using a single port. Just like earlier Mi Power Banks, the latest ones are also build out of anodized aluminum, while the chipset is made by Texas Instruments. Both versions can be used to charge laptops, smartphones and tablets  as per the following specifications: 5V/2A, 9V/2A and 12V/1.5A.
Over the past few days, Xiaomi had been teasing a product with the letter "i". While some people were hoping that it would be the upcoming Redmi Note 5, large sections of the media were convinced that it wasn't going to be the case. While the Mi Power Bank 2i now seems to be the product that the company was teasing on social media, some reports seem to suggest that there's something more in the pipeline that Xiaomi is yet to disclose. The company, apparently is all set to launch something that will be geared towards rural India, although, what that will be is still anybody's guess.