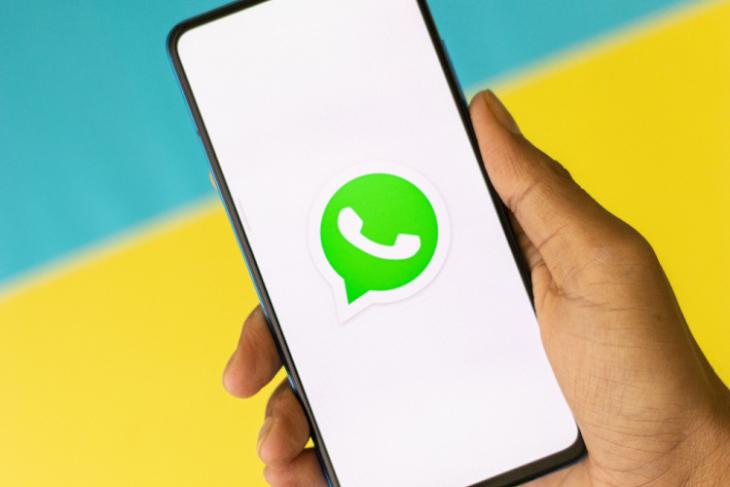 WhatsApp for Android is expected to see a few design changes, which will make it more akin to the messaging platform's iOS counterpart. It was recently reported that WhatsApp is testing a bottom navigation bar and now we are hearing about a new message menu in the making. Keep reading below to know more.
Redesigned Context Menu Coming Soon!
As per a WABetaInfo report, the Meta-owned messaging giant is looking to introduce a redesigned Context Menu for Android. This overhaul is part of the latest WhatsApp for Android beta version 2.23.11.4.
As you can see in the screenshot above, when you tap and hold a message, the emoji bar will appear at the top while the context menu will appear at the bottom in the form of a drop-down floating menu. It will still provide all the existing context menu options like Delete, Forward, Reply, Keep, and Info. Currently, all these options are placed at the top.
With the new tweak, the Android interface for WhatsApp is inching closer to that of iOS' context menu. Putting all these options in one place will make them more accessible. Plus, it makes both the iOS and Android WhatsApp apps uniform.
Besides, the design tweaks, WhatsApp is also working on another functionality for its Android app that will be copied from iOS. It is testing the ability to edit and save contacts directly instead of getting redirected to the Phone app. This will make things hassle-free for users.
One thing to note is that the aforementioned changes are still under development. So, there's no word on when it will be available for everyone. However, given that WhatsApp is frequently seen introducing new features, we can expect this one to arrive soon. We will keep you updated on the same. So, stay tuned and do comment your thoughts on the redesigned Context Menu for Android.