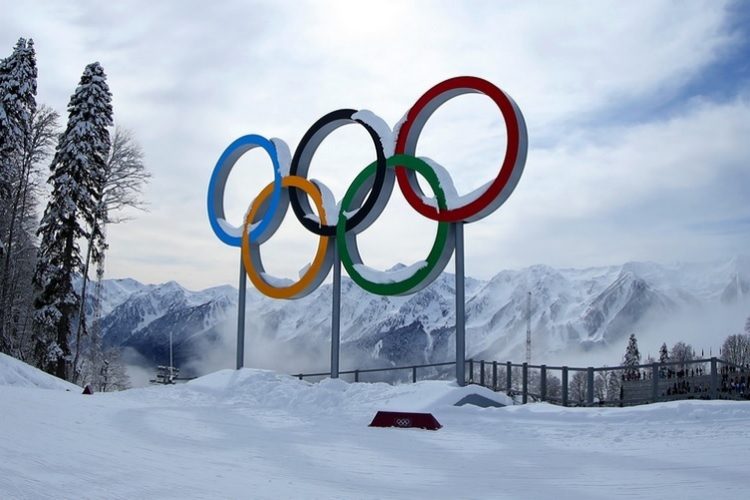 The PyeongChang 2018 Winter Olympics have now come to an end. After occupying the attention of the world for the better part of February with reports of hacking and impossible feats of athletes, the event concluded last week, with an impressive closing ceremony which witnessed another memorable drone show by Intel.
Twitter was obviously abuzz with user activity surrounding the sports event, which has now been released in a statistical form for all to see and recap the memorable moments. As per Twitter Data, 103 million tweets related to the winter olympics were posted between February 8 and February 26, which generated a staggering 33.6 billion impressions.
Twitter total audience: 33.6 billion views of Tweets on & off Twitter, based on 103 million Tweets during the #Olympics. https://t.co/ux2ENfgvzq pic.twitter.com/kxFWuv7zbX

— Twitter Data (@TwitterData) February 27, 2018
When it comes to the most talked about moments during the event on Twitter, Japanese figure skater Yuzuru Hanyu's gold medal-winning performance took the crown. Popularly known as the "Ice Prince", the celebrated figure skater took home gold and glory despite an ankle injury. The third and fifth most talked-about moments too involved Yazuru Hanyu, while the second spot was nabbed by the Japanese women's curling team's victory over the UK.
The moments that drove the most Twitter conversation during the #Olympics: pic.twitter.com/v9q0aUp3nk

— Twitter Data (@TwitterData) February 27, 2018
Unsurprisingly, the list of the top ten 'Most Mentioned Athletes' was topped by Yazuru Hanyu, while his fellow Japanese athlete Shoma Uno occupied the second spot. Interestingly, the list was populated solely by Asian athletes exclusively from Japan and Korea, with the sole exception being American snowboarding ace, Shaun White.
The events and athletes that fans were most excited about in #PyeongChang2018: pic.twitter.com/VI4DxAW2X5

— Twitter Data (@TwitterData) February 27, 2018
As for the most tweeted sports throughout the games, figure skating emerged as the most popular one, followed by curling and short track. The top five list was rounded off by speed skating and snowboarding at the fourth and fifth spot respectively.
But you can't call it a fun event if there aren't some jokes and hilarious one-liners on Twitter. Well, here are some 'pieces of wisdom' inspired by the sports extravaganza.
Dear Olympics commentators, at the beginning of each figure skating couple please let us know if the couple loves each other or if he's in the friendzone.

— Jon Acuff (@JonAcuff) February 9, 2018
The coach is just low key knitting while his athlete is getting ready to go 😂😂 #pyeongchang2018 #olympics #snowboard pic.twitter.com/51fd8e7OfY

— Grace Dafoe (@gracedafoe) February 10, 2018
when i was a kid watching the olympics i thought they were all old af but i'm watching now and everyone's literally children and i can't run a mile without getting shin splints

— the common denominator (@GabbieHanna) February 16, 2018
Shocked that there's an event called Skeleton at the #WinterOlympics that has nothing at all to do with playing your own ribs as a xylophone. pic.twitter.com/1tP7T7vLBG

— Roger (@iamtherog) February 16, 2018
---