The week is coming to an end and the weekend's here! As with every week, this week has been brimming with a lot of tech news. So, here's all the news from tech that matters.
Apple released the 4th beta of iOS 8
While iOS 8 is all set to be released to the general public later in the year, Apple has been steadily releasing developer betas of the OS. iOS 8 beta brought a new app dubbed Tips, which as the name suggests will give your tips about hidden features in iOS 8. Apart from that there are the usual refinements and bug fixes. For more details, hit the source link below.
The thinnest smartphone is on its way.
Earlier this year, Gionee released the Elife S5.5, which is the world's thinnest smartphone at 5.5mm thickness. A new Gionee smartphone dubbed Gionee GN9005 was certified at China's FCC equivalent Tenna. It's a mid-range smartphone, which is 5mm thick. The phone is said to be coming with a 4.8-inch HD display, Quad-core processor, 1GB RAM, 16GB storage, 8 and 5MP cameras, 2050 mAh battery and Android 4.2 Jelly Bean.
Windows, Windows Phone and Xbox platforms to be merged into one soon
Well, this has been on the cards from the beginning. Microsoft recently let developers build unified apps for Windows and Windows Phone and if a famous leakster is to be believed, Microsoft is hard at work to merge all its platforms into one platform. The unified kernel will be called Windows OneCore.
Alleged picture of the Moto G successor leaks
The Moto G has been a huge hit and reportedly, a picture of the Moto G successor has leaked. The leaked picture suggests that the Moto G successor will take some design cues from the Moto E. The specs are mostly identical to the Moto G but for the 8 MP camera.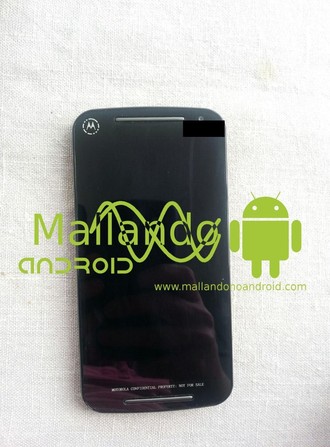 Via
ZTE will bring phones with Google Now launcher
ZTE, the Chinese manufacturer has announced that it will pre-load the Google Now launcher on its upcoming smartphones. We first saw the Google Now launcher with Nexus 5 and then it was available for the Nexus and Google Play Edition devices.
Micromax Canvas Fire is another Moto E competitor for Rs. 6,999

The Micromax Canvas Fire A104 features a 4.5-inch FWVGA display, 1.3GHz Quad-core MediaTek processor, 1GB RAM, 4GB internal storage with expansion, 5MP rear camera, 0.3MP front-facing camera, Android 4.4 KitKat and a 1900 mAh battery powering it all.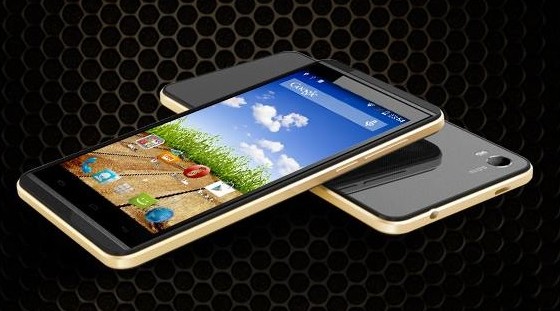 LG G3 hits the Indian shores, price starts at Rs. 47,990
The LG G3 hit the Indian market and the device was launched with much fanfare. The device is the first from a major manufacturer to pack a QHD/2K display. The flagship is priced at Rs. 47,990 for the 16GB/2GB RAM version and Rs. 50,990 for 32GB/3GB RAM version.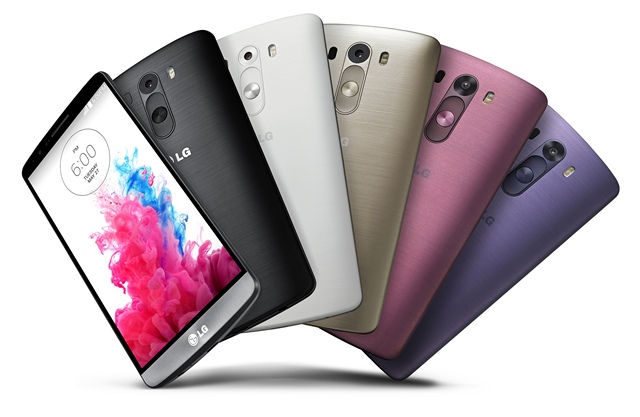 Source
Facebook introduces new Save feature for web and its apps
Facebook unveiled a new Save feature that will let you save links, places, TV shows, movies and almost anything on the social network to check out later. Sadly, there's no offline support. The new feature will be rolled out to the Facebook Android and iOS apps and the web soon.
Microsoft reportedly kills off 3D Touch packing Nokia 'Mclaren' flagship
Reports suggest Microsoft has killed off the Nokia 'Mclaren' flagship, which was supposed to debut Microsoft's 3D Touch tech and Kinect like gestures. The reason why it has been killed is said to costs and the inability to push the project from the proposal stage. This leaves the Redmond giant with no flagship device for the summer.
The Xiaomi Mi3 goes on sale in India and sells out in 38 mins
The super value-for-money smartphone, the Xiaomi Mi3 went on sale in India for Rs. 13,999 and it went out of stock in 38 minutes. As expected, Flipkart came crashing down from all the traffic and reportedly, 10,000 Mi3 units were sold. The registration for the second sale in open, so if you want an Mi3 on your open, register at the source link below.
Xiaomi Mi4 goes official, Mi3 buyers in India should be relieved
The Xiaomi Mi4 was announced and it is an incremental upgrade to the Mi3. So, if you have bought the Mi3, which recently went on sale in India, you have nothing to worry about. The Xiaomi Mi4 features a steel frame and iPhone-ish looks. The specs are mostly identical to the Mi3 but for the Snapdragon 801 processor, 3GB RAM, 13 and 8MP cameras and a 3080 mAh battery.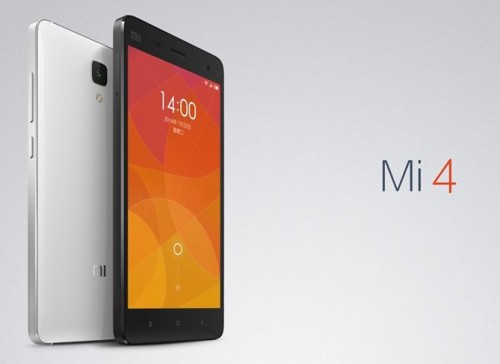 Source
Lenovo S850 launcher in India for Rs. 15,499
The Lenovo S850 is a pretty decent smartphone for Rs. 15,499. It features a 5-inch 720p display, 1.3GHz Quad-core MediaTek processor, 1GB RAM, 16GB storage, 13 and 5MP cameras, Android 4.4 KitKat and a 2000 mAh battery.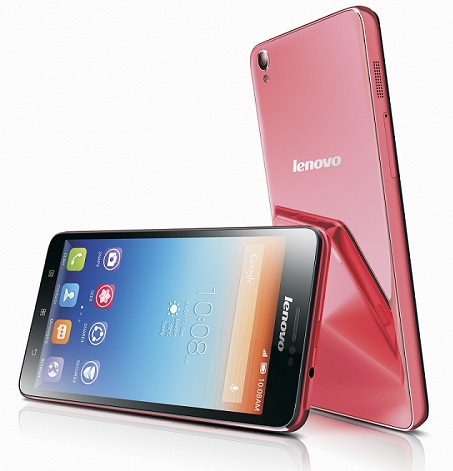 Google Maps gets Hindi language support
To cater to a larger group of users in India. Google has brought Hindi language support for its Maps app on Android. Hindi in Google Maps is supported on phones running Android 4.3 and higher. Support for Android 4.1 and 4.2 phones is said to be coming soon.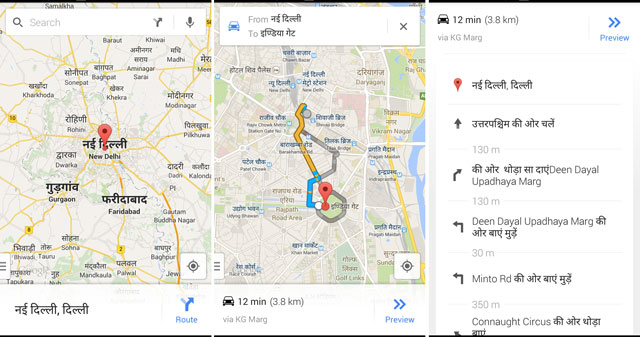 Via
Swipe Slice is a 7-inch Android tablet for Rs. 4,990
Swipe Slice is a very affordable Android tablet. It features a 7-inch WVGA display, 1.3GHz dual-core MediaTek processor, 512MB RAM, 4GB internal storage with expansion, 2MP rear camera and 0.3MP front-facing camera, Android 4.2.2 Jelly Bean and a 3000 mAh battery. The tablet comes in various color options and will be sold exclusively through Flipkart.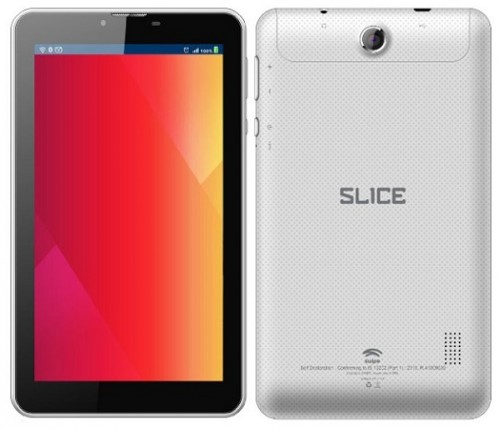 Flipkart reportedly raises $1 billion funding
Leading Indian e-commerce Flipkart is said to have raised a fresh billion dollar funding. Although Flipkart has declined to comment on this, reports suggest it will announce the new funding soon. If this is indeed true, it will be the biggest-ever funding for an Indian company.
Sony Xperia T3 goes on sale in India for Rs. 27,990
The world's slimmest 5.3-inch smartphone was launched in India this week but the price for the smartphone makes it a not so good buy. It features a 5.3-inch HD display with a plethora Sony display branding, 1.4GHz Quad-core Snapdragon 400 processor, 1GB RAM, 8GB memory with expansion, 8MP rear camera with flash and 1.1 MP HD front-facing camera, Android 4.4.2 KitKat and a 2500 mAh battery.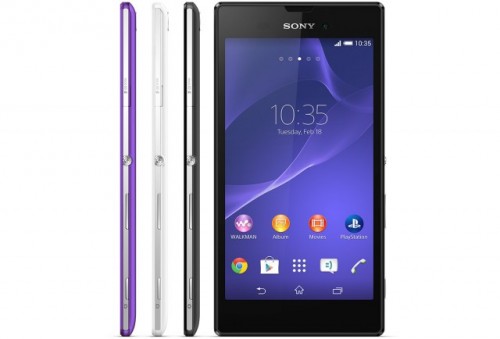 Source
Nokia Lumia 530 officially announced, disappoints!
Nokia Lumia 530, the successor to the very successful Nokia Lumia 520 was made official by Microsoft. It is disappointing as it is a downgrade to the Lumia 520 and 525. It features lesser RAM, lesser memory, downgraded camera and an ugly design. It features a 4-inch FWVGA display, 1.2GHz Quad-core Snapdragon 200 processor, 512MB RAM, 4GB internal storage with expansion, 5MP fixed focus camera, Dual SIM, Windows Phone 8.1 and a 1430 mAh battery.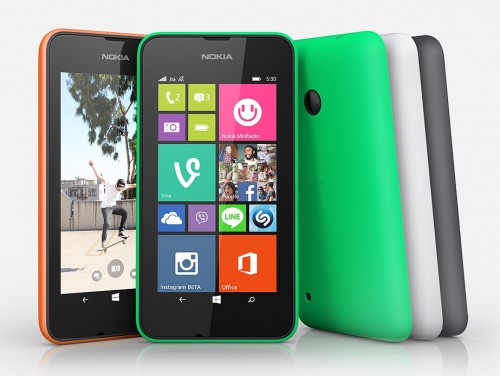 Samsung Galaxy Alpha with a metal frame leaks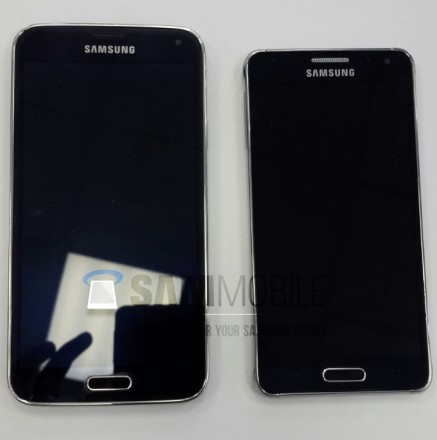 Samsung has been universally panned for not-so-premium looking smartphones, so they plan to do something about it with the Galaxy Alpha. The Galaxy Alpha (which looks a lot like the Galaxy S2) features a metal frame and a 4.7-inch display. The plastic back cover still makes it look the same old plastic Samsung smartphone though. It should be launched in August.
Source
Sony Xperia Z3 pictures and specs leak, mostly identical to the Z2
Sony recently launched the Xperia Z2 flagship and they are already preparing to launch the Xperia Z3. The phone features specs identical to the Xperia z2. The design has undergone some change but nothing major though. Why launch this thing Sony?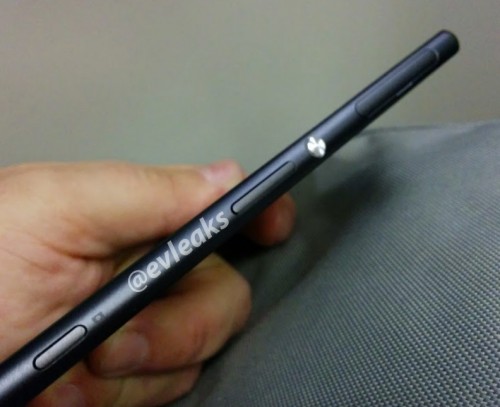 Source
Uber app arrives for Windows Phone
Uber, the popular on-demand car service already has apps on Android and iOS and now, they have finally launched an app for Windows Phone. The features are similar to the its Android and iOS counterpart. You can set up your pickup destination, you can check the fare, compare rates for different cars and more.
Modern Combat 5: Blackout is now available for download
The next iteration of Gameloft's popular Modern Combat game franchise is here. The Modern Combat 5: Blackout is now available on Android, iOS, Windows Phone and Windows. As expected, the game brings better graphics and better gameplay. The game has been priced at around Rs. 360-420 at the different app stores and after that, there are no in-app purchases needed.
Spice Android One smartphones and Firefox OS phones to launch before Diwali
The Android One initiative is a great one and it all starts in India. Spice, one of the partners with Google in the initiative is set to launch the Android One smartphones before Diwali, so we can expect it around September. Spice Firefox OS smartphones are also said to be coming.
Google Maps for iOS and Android gets new Explore feature
Google Maps got updated with Hindi support this week but that wasn't all, as later Google brought a new explore feature to both its Android and iOS apps. As the name suggests, it will tell you about interesting and happening places around you. ?
Details around the Samsung Gear VR , a virtual reality headset leaks
Samsung is working on a virtual reality headset dubbed Gear VR, which will pair up with your Galaxy smartphone and take you to a virtual world. The hardware is developed by Samsung and software is being developed in collaboration with Oculus VR.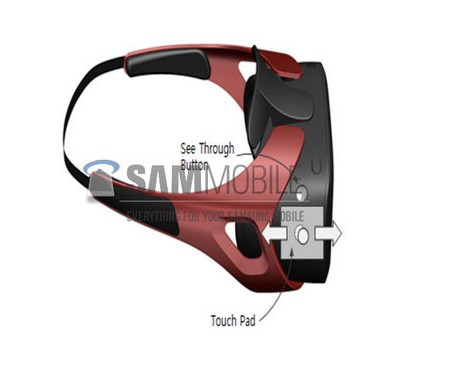 Source
Instagram to bring Bolt to compete with Snapchat
What's going on with Facebook? They seem hell bent on going against Snapchat. First they tried to acquire Snapchat, they failed! Then they released Poke to compete against it, they failed! Recently they released Slingshot and I don't anyone who's still using it. Now, Facebook acquired Instagram is all set to bring Bolt, which is said to be a "one tap photo messaging app". Instagram accidently revealed the app on its Android app.
Lenovo K920 Vibe Z2 Pro to be unveiled on August 5
Lenovo is all set to release its next flagship, the K920 Vibe Z2 Pro on August 5. We already know the specs though. It will pack in a 6-inch IPS QHD (2560x1440p) display, 2.5GHz Quad-core Snapdragon 801, 3GB RAM, 32GB RAM, 16MP and 5MP camera, Android 4.4 KitKat with Vibe 2.0 UI and a 4000 mAh battery. The Vibe Z was released in India, so we can expect the Vibe Z2 Pro to come in India.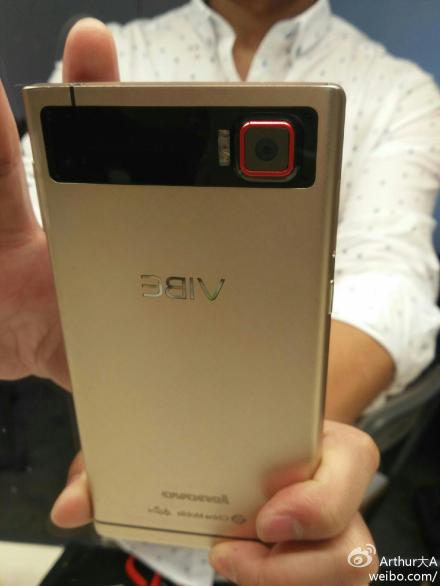 Source
Moto X+1, the Moto X successor leaks in live pictures with wooden back in tow
The Moto X+1 has been rumored since very long. Today, we have leaked pictures of the device. The device features front-facing speakers like the Moto E and the Moto logo on the back is weird. The device is expected to feature a 5.1-inch 1080p display, Snapdragon 800, 2GB RAM, 12MP rear camera with LED flash and a 5MP front-facing camera, 32GB storage and a 2900 mAh battery. Am I the only one to think wooden backs are ugly?
Source
BBM for Windows Phone to come to the general public next week
BBM Beta for Windows Phone went live last week and the 10,000 registrations were grabbed up quickly but users who couldn't try it then should not worry, as the final version of the app is coming next week. BlackBerry has announced in a blog post that BBM for Windows Phone will be available for all next week.
So, that's all for the week. Have a happy weekend!