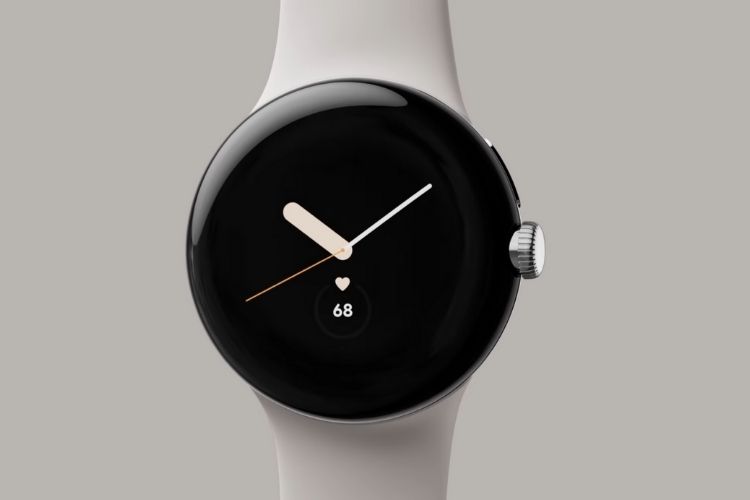 Google made a debut in the smartwatch segment with the Pixel Watch last year and while it looked like a promising start, the use of a really old chip and affected battery life didn't add up to its glory. And now, the company is prepping the second-gen Pixel Watch, which might sort these issues out based on new leaked details regarding its upgrades. Here are the details.
Pixel Watch 2 Details Emerge
A recent report by Android Authority has spilled the beans about the Pixel Watch 2. An unknown source at Google has suggested that the smartwatch will be powered by the Qualcomm Snapdragon W5 Gen 1 chipset. This is based on a 4nm process and has four cores clocked at 1.7GHz. This is way more efficient than the 2018 Exynos 9100 chip with two cores.
It is said that a Snapdragon W5 Plus variant will be used, which will come alongside a custom coprocessor based on the NXP chip. This inclusion will result in improved performance while ensuring a longer battery life. To add to this, there will be a bigger 306mAh battery for the Pixel Watch 2, again, ensuring improvement in this department, which would mean a sigh of relief for fans.
Another interesting part is that Google's second smartwatch will come with an ultra-wideband (UWB) chip, which can enable various use cases like device tracking, which makes sense given that Google is working on enhancing its Find My Device functionality. This could also enable the watch to double as a digital car key and Google might collaborate with various companies for this.
Additionally, the Pixel Watch 2 is expected to come with the same 1.2-inch screen size but this time, the panel could be sourced from Samsung. It will most likely come with Wear OS 4, much like the new Samsung Galaxy Watch 6 Series based on Android 13, new customizable watch faces, and much more. The interesting part is that the Pixel Watch 2 might be heading to India and since the Pixel Watch 1 didn't, it could be a nice thing.
The smartwatch is expected to launch in a few months alongside the Pixel 8 series but since there's nothing concrete available, it would be best to wait for Google to reveal the details. We will keep you posted with the updates, so, stay tuned. Also, are you excited about the Pixel Watch 2's possible arrival in India? Let us know in the comments below.
Featured Image: Pixel Watch
---