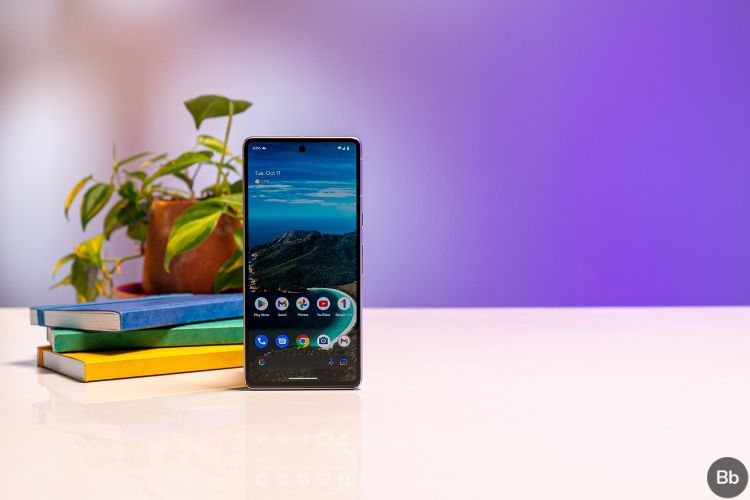 The Google Pixel 8 series is highly anticipated by Pixel fans and enthusiasts alike. With the next-gen Tensor G3 processor, rumored camera upgrades, and software enhancements, the lineup is already looking top-tier. To add to that excitement, we have some interesting new leaks that reveal the display specifications of the upcoming Pixel 8 lineup. Keep reading to find out!
Google Pixel 8 Series Display Specs Leak Online
The display specs leak comes from Android Authority, and it seems like the Pixel 8 lineup will not disappoint. The leak suggests that both the Pixel 8 and Pixel 8 Pro will come with smaller displays. The vanilla Pixel 8 will arrive with a 6.17-inch display, and the Pixel 8 Pro will offer a 6.70-inch display. If we compare it to the Pixel 7 lineup that was introduced last October, the Pixel 7 comes with a 6.31-inch 90Hz OLED flat display while the Pixel 7 Pro sports a 6.71-inch 90Hz OLED curved panel.
The biggest thing to note is that both smartphones will come with flat OLED panels and a 120Hz variable refresh rate. This indicates that the vanilla Google Pixel 8 can switch between 10 Hz and 120 Hz, while the 8 Pro can go as low as 5 Hz.
There are other noteworthy upgrades to the display as well. For example, the Pixel 8 will have 1,400 nits of brightness compared to the Pixel 7's 1,000 nits of brightness, and the Pixel 8 Pro will offer 1,600 nits of brightness compared to Pixel 7 Pro's 1,400 nits. The Pixel 8 lineup will come with HDR support out of the box.
Additionally, as per Android Authority, the display panel source will change too. Instead of its reliance on Samsung, Google is planning to shift production to BOE for the Pixel 8 display panel. The Pro model, however, will still come with a Samsung panel.
With this revelation, it is clear Google wants to establish itself as a "premium smartphone manufacturer." While the Pixel 7 lineup was an indication, the 8 series can very well become the confirmation.
Other than this, we don't have much info on the upcoming Pixel 8 lineup. It will obviously feature Google's next-gen Tensor G3 chipset, with AI enhancements, software-based camera upgrades, battery optimizations, and more. With the official launch a few months ahead, we expect to receive concrete details soon.
So, what do you think of this latest development for the Pixel 8 series? Are you excited about the upcoming Pixel 8 lineup? What are your expectations from Google? Do comment down your thoughts below!
Feature image: Google Pixel 7
---