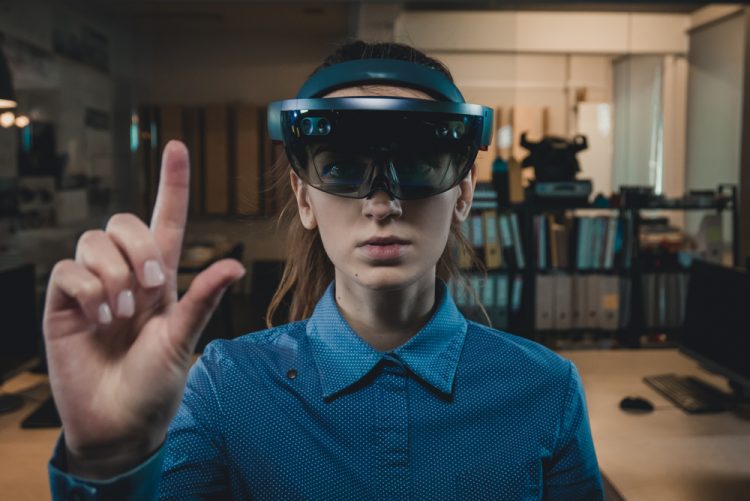 Over the past few years, Microsoft Build has seen more and more emphasis on mixed reality and the HoloLens, as the world moves towards AR and VR from mobile and PC. The Redmond giant has today decided to extend its mixed reality experiences to the workplace with the launch of 2 new apps called Microsoft Remote Assist and Microsoft Layout. It's part of Microsoft's vision of bringing AI and mixed reality experiences to Windows users in offices and in industrial settings.
Microsoft Remote Assist
Microsoft Remote Assistant is a collaborative HoloLens app, which will allow workers to remotely connect with experts on their Microsoft Teams contact list. The app will include many features such as hands-free video calling, image sharing, and mixed-reality annotations to help workers solve off-site issues in real-time.
The first-line workers, who usually connect with consumers and buyers, will no longer have to keep one hand hooked onto a phone for instructions. With the head-mounted HoloLens, they'll have both hands free to troubleshoot engineering or hardware problems, thus reducing downtime and phase lag.
The Microsoft Remote Assist app sounds like something from a science-fiction movie, but it's the logical extension of mixed reality applications, which are slowly getting more and more mature. If only we had some holograms to go with this.
Microsoft Layout
And here they are with the Microsoft Layout app. This one allows users to design creative spaces in mixed reality. They can simply mount the HoloLens, import 3D models and then create or edit them with a sense of real-world scale by placing it right in their room.
Once you're done designing, you can even share 3D designs with others, so they can also place the holograms in their physical or virtual spaces to see if your design has universal appeal. This, Microsoft says, will enable easy visualization of designs which need changes for various use-cases, and gives co-workers more context than an email could possibly hope to.
Talking about their decision to tap workplaces instead of an average HoloLens consumer, Lorraine Bardeen, Microsoft's GM for Mixed Reality Workplace said,
The workplace is changing now more than ever. While we live in a world where technology is everywhere, many people don't have information where they need it most: in the real-world context of their work.
Both Microsoft Remote Assist and Microsoft Layout will be available for a free preview but only for a limited period, starting May 22. So, if you're interested in bringing the HoloLens into your workplace, then visit this link right here for a commercial overview.
---