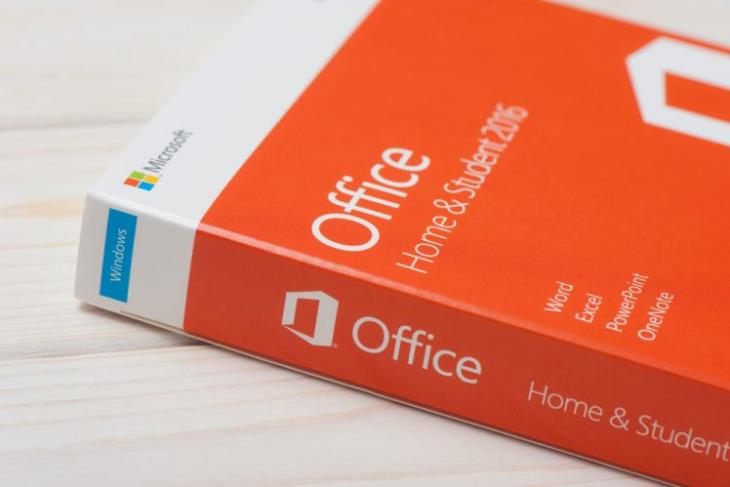 If you've been looking forward to collaborating with peers on Office 2016 for Mac, then the latest update for Microsoft's productivity suite will finally enable you to do so. You can now jump into Word, Excel or Powerpoint with other users to work on a project simultaneously.
The rollout of this collaborative feature on macOS now makes it stand at par with all the other platforms, i.e Windows, Android, and iOS.
Among the Office 2016 suite, both Word and Powerpoint will now highlight who all are working together on projects by showing thumbnails in the upper right corner of the window. Microsoft has also a small flag icon to show where other people's cursors are and track the changes they're making in the document.
In Powerpoint, Microsoft has baked a feature that will highlight the slides which have bagged a change since the last time you check the presentation. This will enable you to understand which individual has made what edit and not overwrite the same. The collaborative feature also brings along the capability to auto-save data, which now pits Microsoft Office 2016 suite up against Google's G Suite.
In addition, this update also makes it possible for you access all frequently-used sites and groups through the Open menu in a jiffy. While Excel has included brand new chart types, functions, and easier Pivot Table chart modification, Powerpoint has now gained the ability to suggest designs, generate outlines, trim audio and video clips. Outlook has also bagged Google Calendar and Contacts integration with this update.
The update for Office 2016 is now officially available for download. If you aren't seeing the update, you can navigate to the "Check for Updates" option under the Help section of any Office 2016 app to get the collaborative features right away. This update process will only work on personal Mac computers, whereas work Mac computers will have to wait for action from the admin.