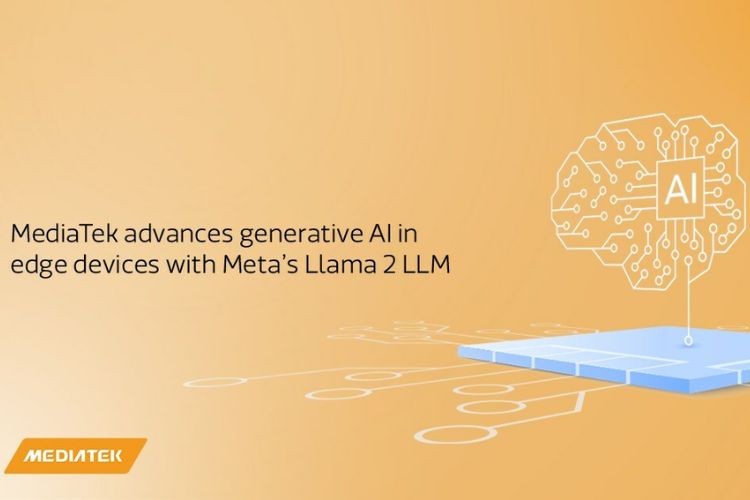 The AI revolution has started with generative AI at the helm, bringing unprecedented innovations to everyday life. Only last month, Meta announced its own open-source generative AI model Llama 2. And it looks like the next-gen AI model has already found its way into that one device that we quite literally can't live without – our smartphones. Let's learn how MediaTek is using Generative AI in its chipsets.
MediaTek Dimensity 9300 Will Leverage Meta's Llama 2
In an official blog post, MediaTek announced that it is "working closely" with Meta to utilize its Llama 2 Large Language Model (LLM) to bring on-device generative AI capabilities with its next-generation flagship chipset, possibly the Dimensity 9300, later this year. This means that you will soon be able to purchase a flagship-grade smartphone with a MediaTek Dimensity chipset and enjoy AI capabilities on the go!
Now, you may ask, "How is this any different than the way we already access and use generative AI?" The answer lies in the way it is being brought forth. Most of the generative AI processing today is done with the help of cloud computing. In contrast, MediaTek's collaboration with Meta will allow the AI processing to take place on your device, rather than on the cloud. In a nutshell, AI will be "embedded" in your smartphone processor moving forward.
This will not only make your experience with generative AI faster but might also change the way you interact with it in the future. Another key takeaway here is user privacy. Since this on-device implementation will store and process the AI data locally within your smartphone, it will lead to enhanced security as well as increased user control over personal data.
MediaTek believes that offering Generative AI on its chipster will help deliver "seamless performance, greater privacy, better security and reliability, lower latency, the ability to work in areas with little to no connectivity, and lower operation cost."
As of now, we know very little about the upcoming flagship mobile SoC from MediaTek. However, if we go by the leaks, the Dimensity 9300 chipset will include ARM Cortex-X4 and A720 CPU cores along with the Immortalis-G720 GPU.
Moreover, MediaTek is not the only semiconductor company making headways in the AI space. Qualcomm also announced its partnership with Meta to enable on-device generative AI capabilities, harnessing the power of Llama 2, on its next flagship chipset. And by the looks of it, Snapdragon 8 Gen 3 will likely be the first mobile chipset to infuse Llama 2 capabilities.
So, what do you think of this move? Do you think on-device AI will change the way we use our smartphones? Do share your thoughts in the comment section below.
---