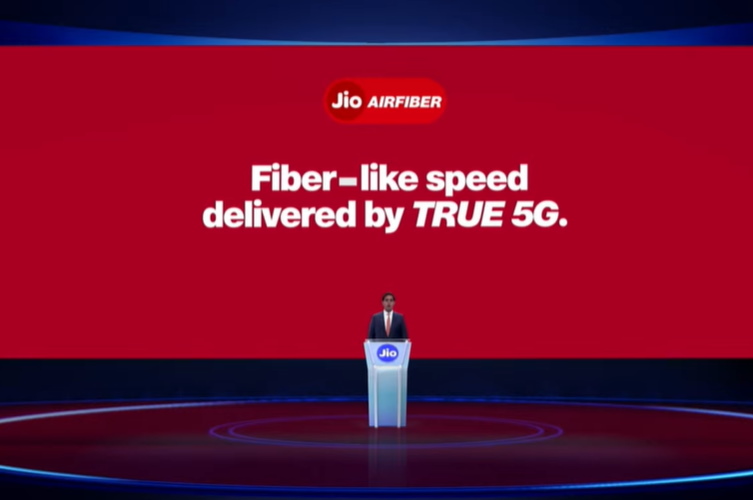 We recently saw Airtel bring the wireless home internet solution, Xstream AirFiber based on 5G become officially available and it won't be a lot of ask to finally get to see Jio's counterpart, which by the way, was announced last year. We expect it to officially launch this year and ahead of this, we have got some details on its possible pricing. Have a look at the details.
Jio AirFiber Details Appear Ahead of Launch
A recent report by ET Telecom suggests that Jio AirFiber will be available at a 20% lower price as compared to the currently available devices in the market. It could be priced at around Rs 6,000. For those who don't know, the Airtel Xstream AirFiber is priced at Rs Rs 4,794 for 6 months and requires a security deposit of Rs 2,500, totaling up to Rs 7,294.
The alleged cost of Jio's version could help it give tough competition to Airtel's offering and might end up attracting more people. And if Jio makes it easily available in more markets, this could further add to its demand.
The service is expected to be based on SA 5G architecture and will include the Jio AirFiber Home Gateway, which can be easily set up and connected to True Jio 5G for internet access with a single click. Other details regarding the service remain behind the veil and should be out soon.
It is also suggested that the device has been sent for trials before the official launch. The Jio AirFiber wireless internet service is expected to launch at this year's Reliance AGM, which is scheduled for August 28. So, it is a matter of a few days before things go official.
To recall, Airtel's Xstream AirFiber supports 5G Plus and has inbuilt Wi-Fi 6. It can be connected to up to 64 devices at the same time and requires the Xstream AirFiber app for easy management. We shall get more details on what Jio AirFiber will be like and for more updates on this, stay tuned. Also, are you excited about the new Jio product? Let us know in the comments below.
Note: Reliance has just announced the launch date of the Jio AirFiber, read our full coverage here.
---