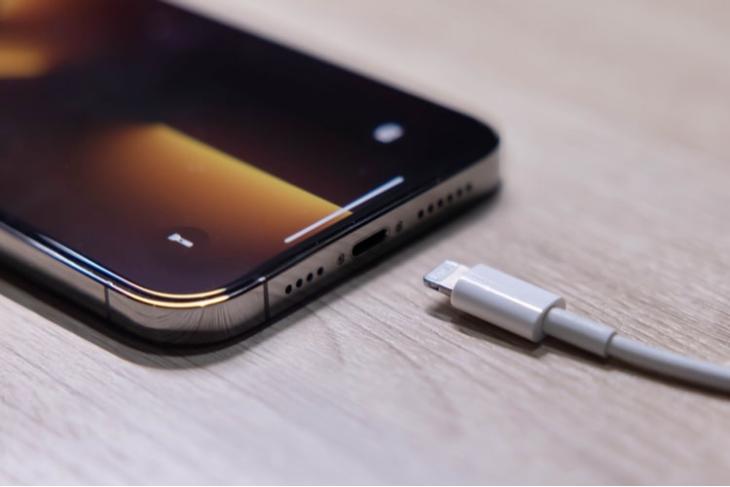 The iPhone 15 is highly expected to adopt USB-C and a previous word by an Apple executive further confirmed this news. Now, a new leak has again pointed out the possibility of a USB-C port on this year's iPhone but this will arrive with some limitations that might not be liked by many. Have a look at the details.
More Details on USB-C-Enabled iPhone 15 Leaked
A Weibo user has revealed that Apple will introduce an integrated circuit board for the USB-C port for the iPhone 15. This will limit the port's compatibility with any accessory and will only work well with MFI (Made for iPhone/iPad)-certified accessories.
If a non-MFI-certified accessory is plugged in, a "This accessory is not supported" message will appear since those don't come with an IC. The inclusion of an IC also ensures that users have genuine cables and other accessories to connect to their iPhones. Apple products like the iPad, the Mac, and more with USB-C don't come with the integrated chip so if this information becomes true, it would be a first for Apple.
So, while Apple is willing to adopt USB-C for its iPhones (which ought to be a standard for devices by 2024 and in India by 2025), it may want to limit the accessory that gets in contact with it. The post also suggests that the IC will be Lightning-compatible, which means that the iPhone 15 will continue to support lightning cables, making it easier for Apple to comply with the EU law and have its own way too.
While this may not be a surprise given that Apple tends to restrict things when it comes to third parties, this can simply defeat the whole purpose of standardizing a charging port. That said, this is just a rumor and we will have to wait for an official word for a better idea.
Apple is also expected to introduce two kinds of USB-C ports; the standard iPhone 15 and iPhone 15 Plus could have USB-C 2.0 with limited speeds while the iPhone 15 Pro, the 15 Pro Max, and the possible iPhone 15 Ultra could go for the USB-C 3.2 port for faster data speeds. Other details to expect are Dynamic Island for all iPhone 15 models, a periscopic lens for the Pro ones, a changed price strategy, and more enhancements.
The iPhone 15 series will launch this fall and this is when we can get proper details about them. But, you can always get an idea of how these will turn out before things become official, courtesy of reliable rumors and leaks, and for them, stay tuned. Meanwhile, do share your thoughts on the limited USB-C for the upcoming iPhones in the comments below.