Google Earth, a geo-browser which employs satellite imagery to render a 3-dimensional representation of our planet, has received a new feature which allows users to measure the distance between two points on Earth and also map an area.
Google Earth's new mapping feature is called Measure Tool, and it is now available on Chrome and the Google Earth app for Android. As per Google's official blog post, Measure Tool is one of the most demanded features and will soon make its way to the Google Earth app on iOS too.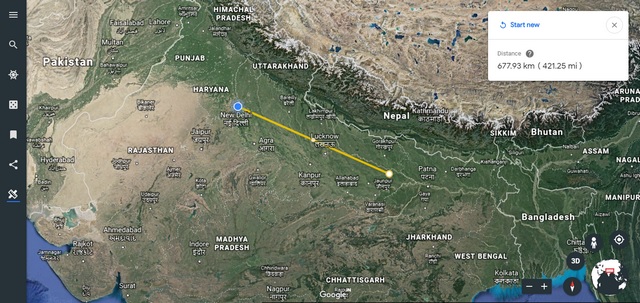 In order to use the Measure Tool on the web, open the Google Earth website on Chrome, and once you are on the homepage, click on the last icon (ruler and pencil) located on the left side of the screen. Once the Measure Tool is active, just point the crosshair to the initial point and tap on it, then locate the final point and tap once again. You'll now see a yellow line connecting the two points on the map and a card at the top right corner of the screen which shows you the approximate distance between the two points.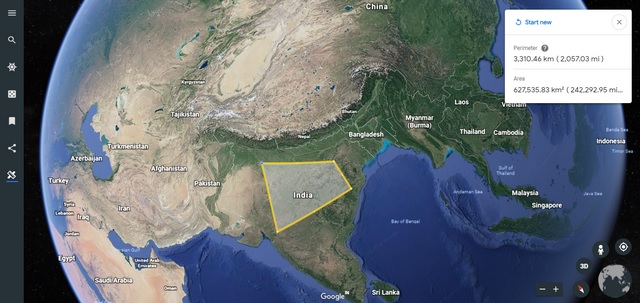 To map an area, just draw a polygon using the crosshair symbol to measure the area covered by the points marked on the map. However, the separation between the two points can be more accurately called the displacement, and not the distance, because the measurement provided by Google Earth doesn't include the change in elevation. It may also result in slightly different distance values in case of areas with an abundance of 3D terrain.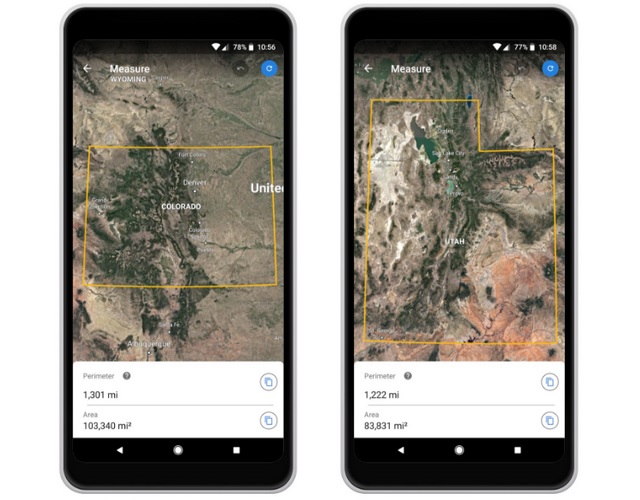 On mobile, open the Google Earth app for Android, tap on the three-dot icon at the top-right corner of the home screen and select the 'Measure' option to measure the distance between two points or map an area. In our testing, we found that the feature works much better on the web compared to the Android app due to some navigation issues. We also discovered that the Measure Tool cannot be used on Google Earth's web client once you enter the Street View mode.