Dynamic Wallpaper on macOS was introduced with the Mojave update and Apple has released more live wallpapers for Catalina and the upcoming Big Sur updates. As a Windows user, I find myself drooling over the sleek and visually pleasing backgrounds. Sure, we have some of the best Rainmeter skins with live background, but to be frank, the dynamic wallpapers are just better and well designed. So, if you want macOS dynamic wallpaper on Windows 10 then you have come to the right place. Here, we show you how to install dynamic wallpapers from Mojave, Catalina and Big Sur on Windows 10. On that note, let's go through the guide.
Install macOS Dynamic Wallpaper on Windows 10
1. First of all, you need to download WinDynamicDesktop (Free) application from the Microsoft Store. The program is clean and ad-free.
2. After the installation is done, open it and you will be asked to enter your location. Enter your address and click on the "OK" button. It will then confirm your location with sunrise and sunset time.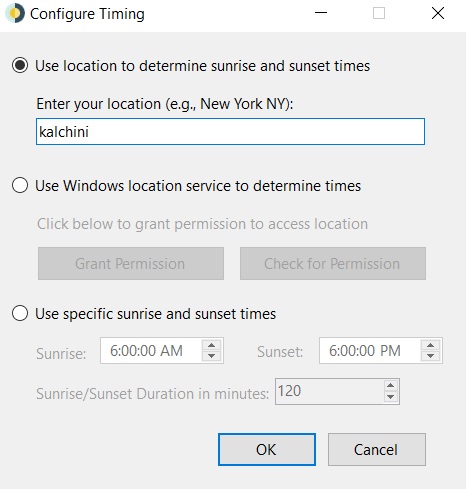 3. Next, you will be presented with many of the macOS dynamic wallpapers including Big Sur, Catalina, Mojave and more. Select your choice of wallpaper and click on "Apply".
4. The application will now download the macOS dynamic wallpaper. The file size hovers around 20-100MB.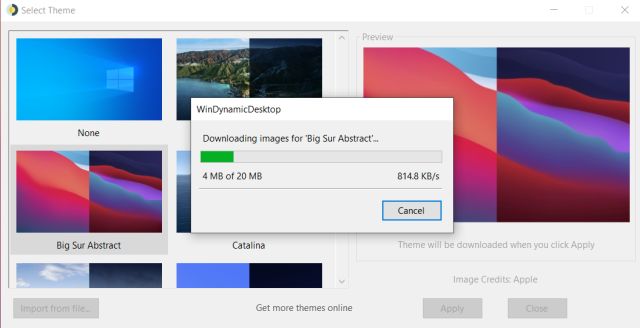 5. After the download is complete, the macOS dynamic wallpaper will be applied on Windows 10 automatically. And the wallpaper will also change its theme based on your local time.
6. If you want to try out other macOS dynamic wallpapers on Windows 10 then you will find the app under the system tray. Open it and select a theme of your choice. You can also choose to use the Night Mode of any wallpaper all the time.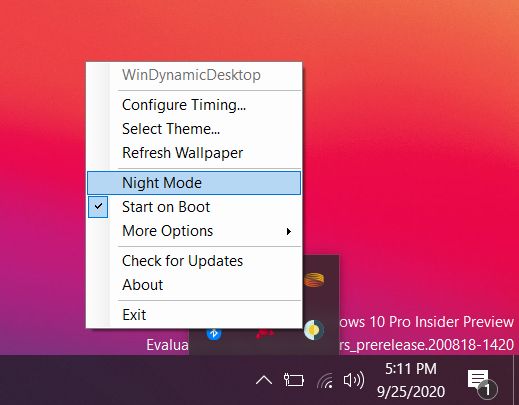 Enjoy Big Sur and Catalina's Dynamic Wallpaper on Windows 10
So that is how you can get macOS dynamic wallpaper on Windows 10. What I love about this application is that it works without any issues and adapts to your local region quite well. There are also multiple dynamic wallpapers based on different gradients that you can try on your Windows 10 computer. Anyway, that is all from us. If you want to learn more about how to get macOS features on Windows 10 then go through our guide.