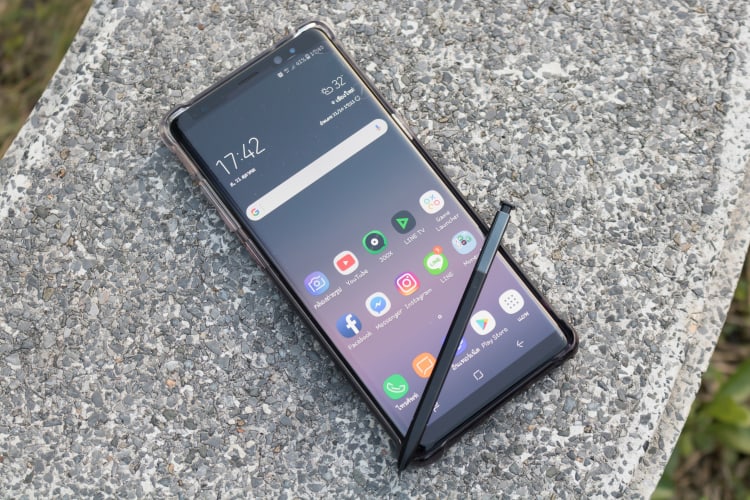 Samsung's Galaxy Note 9 may be launched earlier than usual, according to a new report from Bloomberg, which claims that the South Korean company is on track to unveil its next flagship phablet on August 9th. The Note 8, in comparison, was announced on August 23 last year after its predecessor, the Galaxy Note 7, had to be pulled from the market following several cases of fires and explosions reported from around the world.
It is worth noting that a report earlier this week suggested that the launch of the Galaxy Note 9 may be delayed by a couple of weeks following a last-minute design change ordered by the company's vice chairman, Lee Jae-yong. According to that report, Lee wanted Samsung engineers to make the upcoming device thinner by 0.5mm after being impressed by the slick in-hand feel of smartphones from leading Chinese vendors, Oppo and Vivo.
Meanwhile, the aforementioned Bloomberg report also mentions an "upgraded processor from Qualcomm for some markets", although, it's not immediately clear what that means. While the US version of the device is heavily rumored to be powered by the Snapdragon 845, the Indian edition will very likely come with the same Exynos 9810 that powers the Galaxy S9 units in the country. Qualcomm is said to be developing a Snapdragon 850, but that's only for Windows PCs, according to reports.
The San Diego-based chipmaker is also reportedly working on the 5G-enabled Snapdragon 855, but it will apparently only be announced later this year, so it is unlikely to find its way to smartphones any time soon. As for the company's Snapdragon 1000-series chips, they are reportedly a long way away from hitting prime-time, and even then, they are apparently being primed for Windows laptops rather than Android smartphones.
In that case, what's more interesting is the claim that Samsung's next-gen phablet flagship might ship with upgraded cameras. What that means in essence is that the device may come with the same camera setup that's found on the Galaxy S9, which will certainly be something to look forward to in the new device.
---