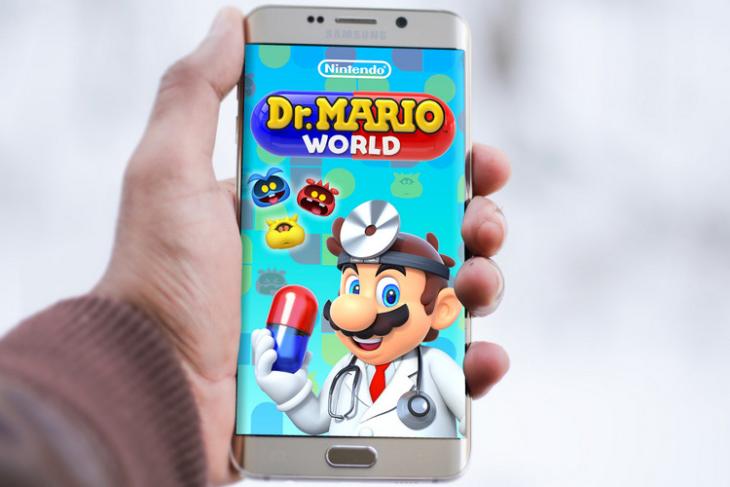 Originally scheduled to launch July 10 on Android and iOS, Nintendo's new puzzle game, Dr. Mario World, launched a day early on both platforms after being opened up for pre-registrations last month. Based on the classic Nintendo title created in 1990 for the NES and Game Boy, Dr. Mario World is a matching puzzle game where the player, playing as a doctor, needs to cure 'viruses' by matching pill colors.
According to the game's listing page on Google Play, players will have to match capsules with viruses, either horizontally or vertically, to make them disappear. "Luckily, Dr. Mario and friends have virus-busting skills, and you can use leftover half-capsules to strategically zero in on especially meddlesome viruses. Take your time, because each puzzling configuration of viruses must be cleared using a limited number of capsules", said Nintendo.
Apart from Dr. Mario, the game offers a number of other characters, including, Dr. Peach, Dr. Bowser and more, all of who have various skills to destroy the pesky viruses. There are also several assistants, such as Goomba, Koopa Troopa and Buzzy Beetle, with virus-busting skills of their own, so gamers will have to team up with these assistants that are ready to help out the doctors with their additional skills.
Dr. Mario World is free-to-play with optional in-game purchases. On Android, it comes with a download size of 93MB and is compatible with 4.4 KitKat and above. On iOS, the download size is a much larger 194MB, and is compatible with iPhones, iPads and iPod Touch devices running iOS 11 or later. In-app purchases range from $1.99 for Tier 2 Rank Up Promo to $69.99 for 1,050 diamonds.
Download Dr. Mario World for free (Android, iOS)