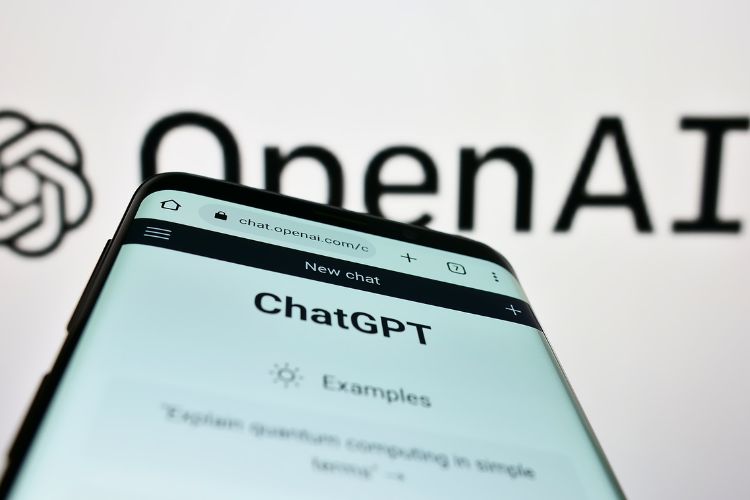 OpenAI has updated the famous ChatGPT conversational AI tool to make it more conversational than ever. As a result, it has now gained voice and image capabilities. So, now ChatGPT will talk to you and even recognize images. Here are the details to know.
New ChatGPT Features Added
ChatGPT now uses a new text-to-speech model, which will help you have a back-and-forth verbal conversation with it. Human-like audio will be generated and OpenAI has taken the help of professional actors to create 5 voices for ChatGPT. Plus, Whisper, the open-source speech recognition system has also lent some help for transcribing speech into text.
This voice conversations feature can be enabled via the New Features option under Settings. Once done, you can tap the microphone icon in the top left corner of the home screen to get started.
You can also show images to ChatGPT to get your queries answered. For instance, while traveling, you can show any landmark image to get more details on it, or maybe, show some issue in your smartphone to get information on how to solve it. This is backed by multimodal GPT-3.5 and GPT-4. You can simply select the photo button (select the plus button first on Android and iOS) to get started.
The voice and image capabilities are currently for the Plus and Enterprise users and will be rolled out in two weeks. While the voice chat feature is available on Android and iOS, the image feature will be available on all platforms.
It is also revealed that ChatGPT's voice capability will be used by Spotify for voice translation in podcasts to help podcasters reach more people easily. This will be currently in pilot. For images, it has partnered with Be My Eyes, a free app that helps guide the blind and people with low vision.
These may become open for free eventually. OpenAI is aware that these capabilities can be used for malign activities and hence, has just opened its voice feature for chats. Even the image functionality has been tested with 'red teamers' first to ensure responsible usage. So, what do you think about the new ChatGPT features? Will you use them? Let us know in the comments section below.
---