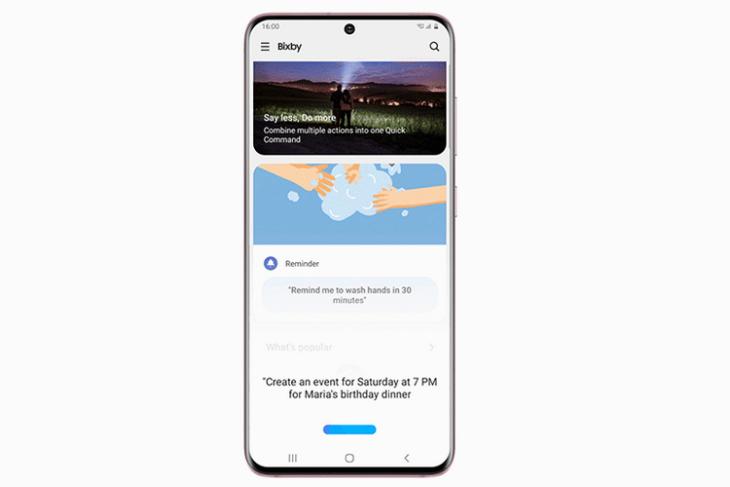 Bixby might be an acquired taste when it comes to voice assistants but Samsung keeps releasing updates to enhance its capabilities. With the latest Bixby update, Samsung is simplifying the user experience, adding Bixby support on Samsung DeX, reducing any interruptions, and more.
Improved User Experience
Samsung has tweaked the design of Bixby to bring it closer to One UI. Going forward, you won't find Bixby's classic blue background. Instead, you will notice that the app's background changes based on your smartphone's theme to enhance readability. You also get horizontal and vertical scrolling gestures for improved reachability.
Grouped Commands and Reduced Interruptions
In an attempt to unify the app's structure, the latest version of Bixby groups recommended commands, trending commands, and the Marketplace into a single menu. This way, users can easily search for new Bixby capsules and issue voice commands. Moreover, the redesign reduces interruption and now takes up just the lower third of the screen much like the compact Google Assistant.
Custom Voice Command Suggestions
One convenient addition with the new Bixby is the presence of custom voice command suggestions. The feature will offer recommendations for apps and services based on your usage patterns across your smartphone and other compatible devices.
Samsung Dex Support
Lastly, Samsung has added Bixby support on Samsung DeX. Through this convenient integration, you can open apps or perform voice searches to find what you're looking for. This should prove helpful for users who regularly rely on Dex to meet their productivity needs.
All these new features hint that Samsung is not ready to give up on its voice assistant just yet. If you're a Samsung user, will you consider giving Bixby another chance with these latest feature additions? Let us know in the comments.