The conclusion to the 22-film series of the Marvel Cinematic Universe is coming soon, with Avengers: Endgame poised to be the highest grossing MCU film of all time. The movie, which will see our favorite superheroes take a final stand against Thanos, and avenge the deaths of all our other favorite superheroes that were killed in Infinity War. However, until Endgame releases on April 26, you'll have to be very wary of spoilers online. So, if you're worried about having the ending to the Endgame ruined for you by bad-actors on the internet (and there are a lot of them), here's how to avoid spoilers for Avengers: Endgame online and on your smartphone.
Avoid Avengers: Endgame Spoilers Online
The easiest way to block Avengers: Endgame spoilers online, all over the internet, is to just use a browser extension. The one I'll recommend is called "Spoiler Protection 2.0" and it's available for both Chrome and Firefox, so that's awesome.
Just install the extension on your browser, and then click on the icon. Here, add the keywords that you want to block from showing up while you're browsing the internet. Include keywords that are likely to feature in spoilers. Things like "Avengers", "Spiderman", "Iron Man", "Thanos", "Endgame", etc — you get the gist.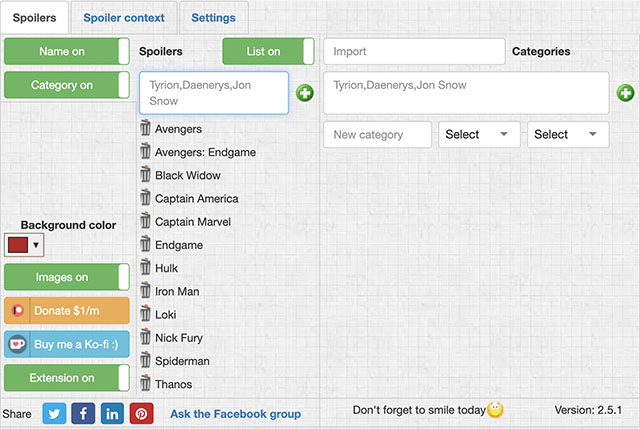 Once you're done, the extension will block all the mentioned keywords almost everywhere on the internet. It's pretty cool, and is probably the easiest way to avoid Avengers: Endgame spoilers online.
Download Spoiler Protection 2.0 (Chrome, Firefox)
Avoid Avengers: Endgame Spoilers on Twitter
If you're an avid Twitter user, and you don't really do much else on the internet, you can use Twitter's built-in "Mute" tool to mute words related to Avengers: Endgame, and ensure you don't accidentally come across any spoilers for the movie. Here's how to use the Twitter "Mute" feature:
Head over to Twitter, click on your profile picture in the top-right, and head over to "Settings and Privacy."
Here, click on "Muted Words" on the sidebar. Click on the "Add" button.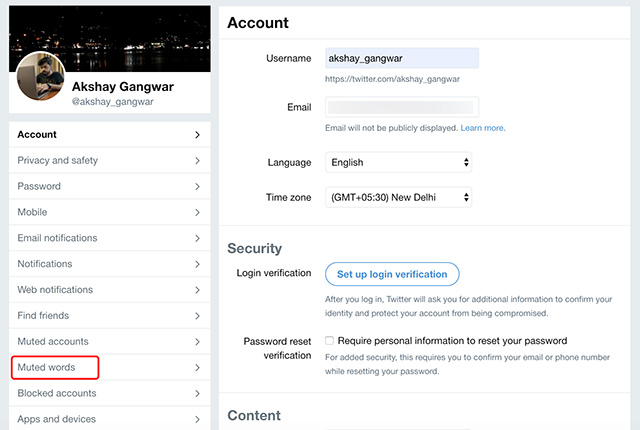 Type in the keywords you want to mute, and click on "Add."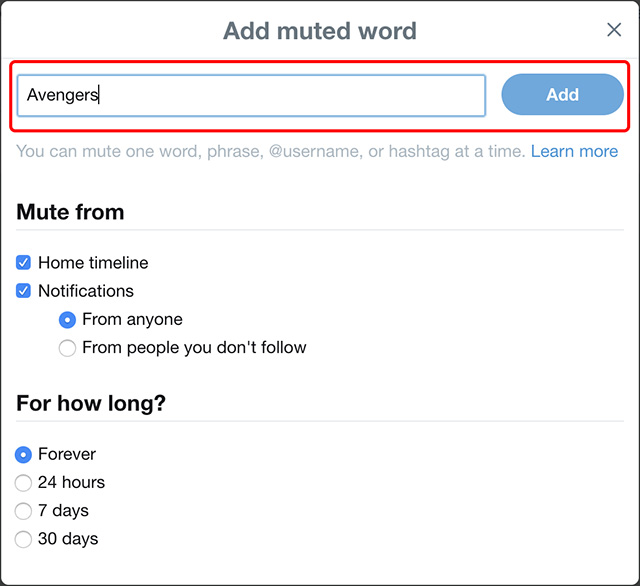 Twitter only lets you add one keyword to mute at a time, so repeat the process multiple times (tiring, I know, but Thanos demands your silence) until you've created the entire list of keywords you don't want to see.
Avoid Avengers: Endgame Spoilers on Mobile
The Chrome and Firefox extension I mentioned above works fine and dandy, but what if you're browsing on Mobile? What then? Well, fortunately, we have a solution for that as well.
Download the Spoilers Blocker app from the Play Store (iOS users can download the Spoilers Block app instead).
Launch the app, and give it the required permissions. Once you're done, tap on "Blockers."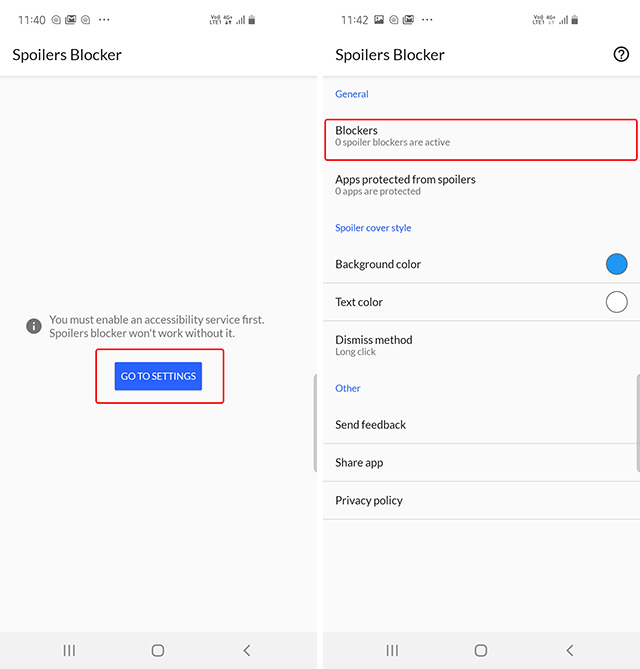 Now, tap on the plus icon in the bottom right corner, enter a Spoiler name (anything will work), and then add the keywords you want to block.
Once done, tap on 'Save'. Now tap on 'Apps protected from spoilers' and select the apps where you want to block spoilers (I'd recommend Facebook, Twitter, Reddit, Feedly, and similar apps).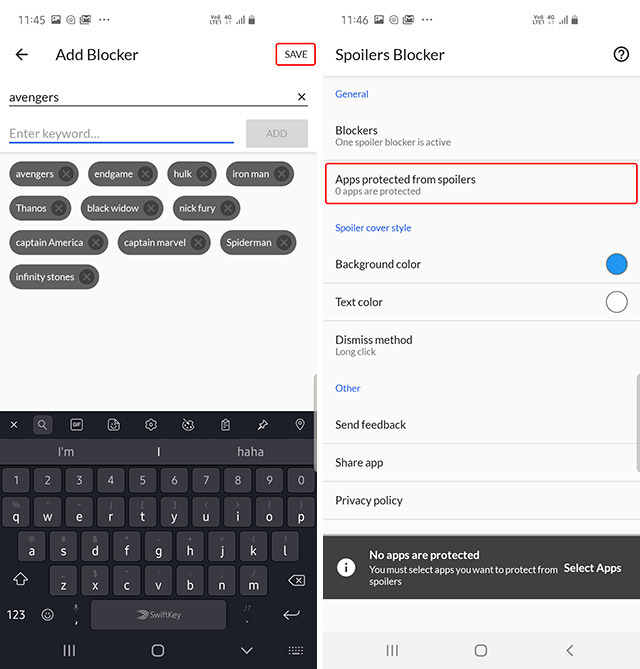 Now, whenever you're in any of the apps that you've selected in the Spoilers Blocker app, you'll get a spoiler alert warning. That's pretty cool, isn't it?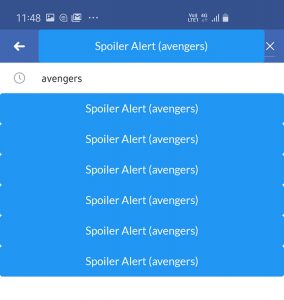 SEE ALSO: How to Block Game of Thrones Spoilers on the Internet
Avoid Avengers: Endgame Spoilers Easily
Avengers: Endgame is not a movie you'd want spoiled for you, and these methods should work just fine. Personally, I'd recommend using the Chrome (or Firefox) extension and the Spoilers Blocker app on your phone to stay protected from spoilers whether you're browsing on a desktop or a laptop, or on your smartphone on the go. Avengers: Endgame releases on April 26th in India, so get hyped.