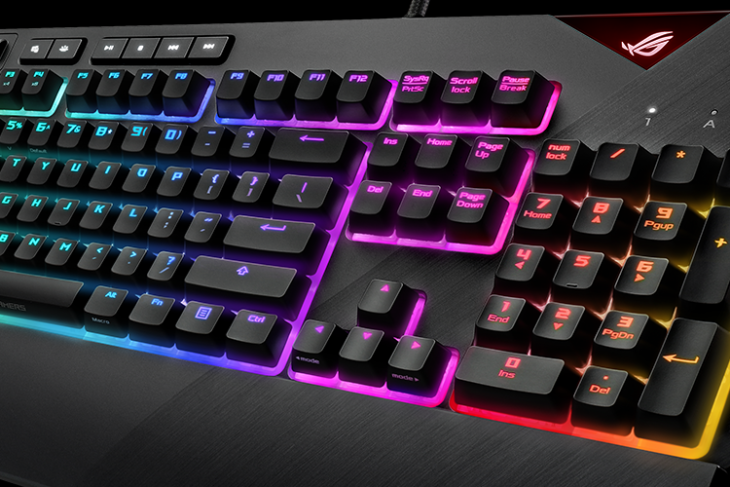 Asus has had a relatively quite CES so far, but has managed to launch a couple of eye-catching products – its first Wi-Fi 802.11ax router and the ROG Bezel-free Kit – but it's also announced a few other gaming accessories under the Strix and Aura labels.
These should go well with the Nvidia BFGD tech that the company is integrating into its gaming monitors this year. In addition, the company announced Alexa integration for some of its laptops, which may play a role in controlling the RGB accessories.
Strix Flare Gaming Keyboard
First off, we have the Strix Flare mechanical RGB gaming keyboard that comes with Cherry MX RGB switches, dedicated media keys, a USB passthrough port and a detachable wrist rest. Much like the bezel-free kit, Strix Flare will also be available in the first half of this year, which is when the pricing is also expected to be announced.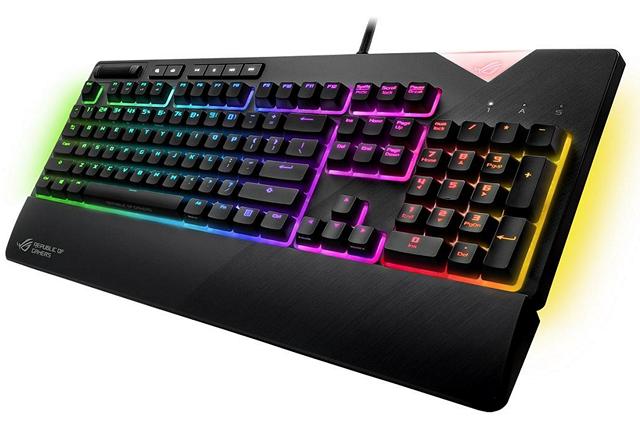 ROG Aura Terminal
Asus is also going all-out on its proprietary Aura Sync lighting technology that now gets a standalone, quad-channel RGB controller that can add bias-lighting (popularly known as the 'halo-effect') to a gaming monitor to sync with on-screen action.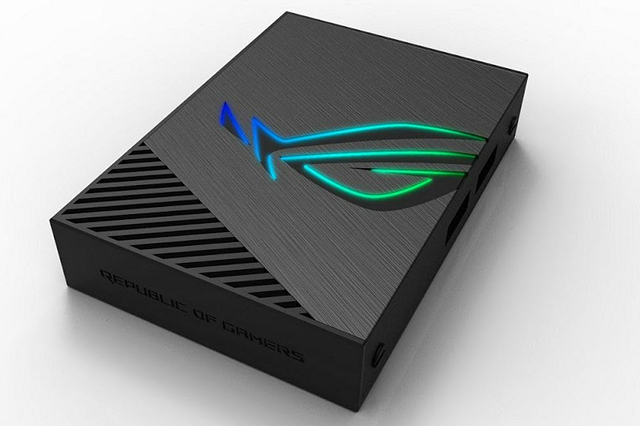 The ROG Aura Terminal can be used to control any LEDS that are also connected to your motherboard, to create lighting effects around your system. Asus had launched the Aura SDK for developers in the days leading up to the CES, to develop lighting effects for games and apps.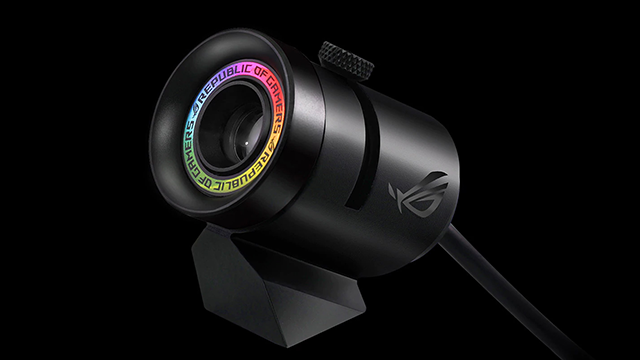 If you are an ROG fanboy, you might already have a bunch of these RGB accessories with the ROG logo. But Asus is giving you one more chance to prove your loyalty beyond doubt. It's launching a very odd product called the ROG Spotlight, which is not functional in any way. It's RGB LED lamp which can be magnetically attached to the right surface to project the Asus ROG logo.