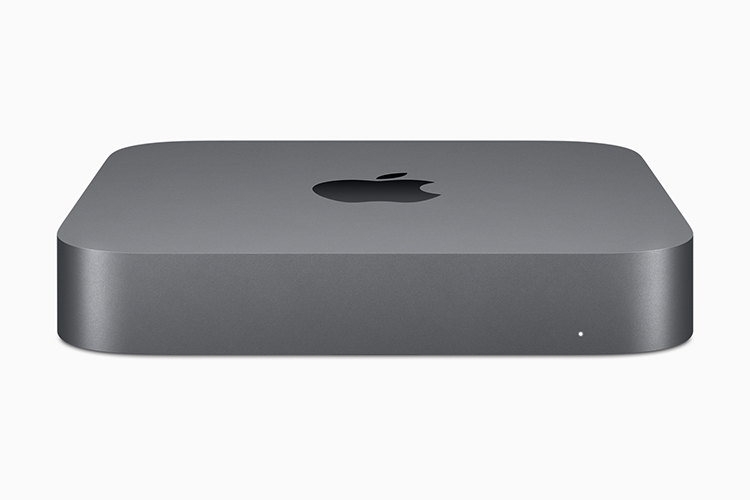 A new Mac Mini in 2018? Yes, that's right. Apple has actually unveiled a brand new version of Mac mini desktop after 4 long years at the October media event. Apple has also launched a fully-upgraded MacBook Air and you can learn everything about it here.
The new Mac mini will be offered in a new Space Gray finish. You'll be able to pick one up starting November 7th for $799 for the base model. According to Gadgets360, the Mac Mini will start at Rs 75,900 in India and will be available from November 7, too.
Physically, as you can see, the new Mac mini retains the same design. However, it has powerful internals to match the standards of other desktops that are out there in the market.
Instead of the age-old 4th Gen Intel Core i5 dual-core processor, Apple will ship the new Mac mini with 8th generation Intel quad-core processors. The base model will include a quad-core Intel Core i3 processor. In fact, Apple will also offer six-core models for the first time, which is simply awesome.
The new Mac mini supports up to 64GB RAM, and SSD drives. On the back side, the new Mac mini includes a bunch of I/O ports. There's a gigabit Ethernet port, 4 Thunderbolt 3 ports, an HDMI port, and USB-A.
https://www.youtube.com/watch?v=hVEaL9izgjs
According to Apple, the new Mac mini will also ship with the T2 security chip for security. The company is using recycled aluminum for the enclosure and has redesigned internals to keep things cool.
A fully specced-out Mac mini features a 4.6GHz 6-core Core i7 CPUs, up to 64GB RAM, a 2 TB SDD and 10 Gigabit Ethernet, which is some serious power, to be honest, in such a small package.
---