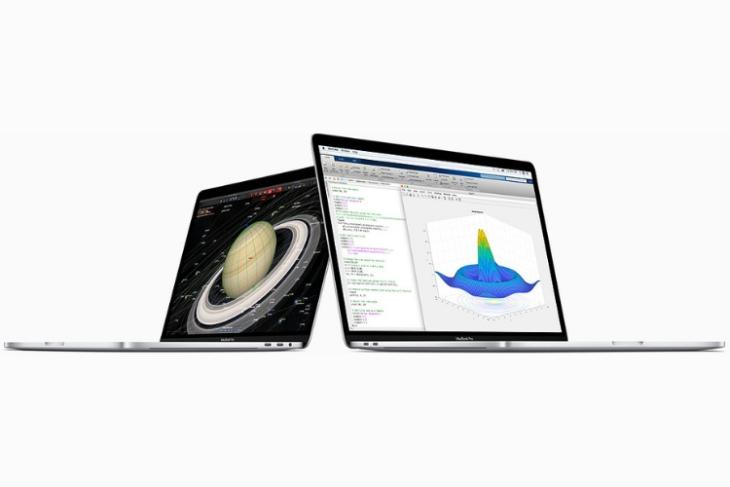 If you've been keeping tabs on the latest in tech, you'd know that Apple has scheduled a launch event for October 30 in Brooklyn, New York. Though the invite simply hints at the arrival of a new iPad, along with an upgraded Apple Pencil 2, the Cupertino giant is long-rumored to unveil fresh new MacBooks and a modular Mac Pro as well.
The most-anticipated among all the expected launches is obviously the MacBook Air, that hasn't received any love from Apple for a really long time. It still dons the same-old build with massive bezels, age-old processors, and the iconic keyboard, which many might prefer over the newer keyboards.
Needless to say, the MacBook Air deserves some much-needed attention and here's what you can expect from its speculated October 30 launch:
Latest Internals
The biggest upgrade for the new MacBook Air, also the most important one, would be the CPU. The aging MacBook Air is powered by three-year-old 5th-gen Intel Core processors and it's disheartening to see in 2018.
While there has been a myriad of rumors about MacBook Air's internal refresh in the past few months, there's still no concrete evidence of what Apple would ultimately settle with. The rumor mill has suggested an upgrade to 8th-gen Intel Core processors and it does look like the most plausible option.
Intel has a bouquet of 8th-gen processors that should be fitting for use in the speculated MacBook Air upgrade, including the Kaby Lake refresh (Kaby Lake-R), Whiskey Lake, and Amber Lake processors. The most suitable of the lot, however, is believed to be their U-series Whiskey Lake processors that offer 2 times better performance and double-digit gains in office productivity as compared to a 5-year old PC.
Retina Display
As reported by multiple sources in the past, Apple will finally add a Retina display to its upcoming MacBook Air to bring it up to par with the rest of the MacBook lineup.
The existing MacBook Air, which is three-years too old now, just has a display resolution of 1440 x 900 pixels, but it could be bumped up to the same resolution as MacBook Pro's OLED display (2560×1600 pixels) soon. The LCD panel is rumored to be made by LG.
This would be a significant upgrade for MacBook Air, which has the most outdated screen on any Apple product right now.
Design Upgrade
Apart from powerful internals and a gorgeous Retina display, Apple is also expected to cut down on bezels, as well as change the ports with the MacBook Air refresh.
Almost every PC maker has trimmed out the bezels from the display this year, and Apple also did so with the MacBook Pro in 2016. The 13-inch MacBook Air has huge outdated bezels, well, because it's from late 2010 and the design worked back then.
As for the ports, Apple could stick with its guns and make a complete transition to USB-C on the MacBook Air as well. This means you can expect to get sucked into the dongle life (which is an added expense) even if you decide to spend less and get a MacBook Air.
You'll also have to leave behind the old-style chiclet keyboard and learn to adapt to the butterfly keyboard, with less key travel and noise. And finally, we can expect Apple to add some color to its new affordable laptops and unveil Space Gray, Gold, and Rose Gold color options, alongside the silver one.
No Touch Bar
If you have been expecting the Touch Bar to make its way down from the MacBook Pro to the forthcoming MacBook Air lineup, you're probably going to be disappointed.
Apple's Touch Bar looks great and has plenty of features, but it hasn't received much love from users or developers.
Touch Bar Feels Like a gimmick at this point
Apple is said to be planning a cheaper MacBook Air this time around, and the Touch Bar would be an added expense. Apple could add Touch ID (with the T2 security chip) in the power button to improve the security of its new MacBook Air, which would be exactly what many fans want.
Retina MacBook!?
Though the MacBook Air is certainly the one we'd like to receive a refresh at the October 30th event, we wouldn't want the existing 12-inch MacBook, with a Retina display, to be left behind either. We expect Apple to upgrade the internals, further trim the bezels and bring a new fanless build to this MacBook but without a big price bump.
Finally, if you're wondering how Apple is going to price the cheaper MacBook Air laptops, well, the rumor mill is insistent on the fact that at least one of the configurations will be available for $999 or less (around Rs. 1 lakh, including customs duty+taxes).