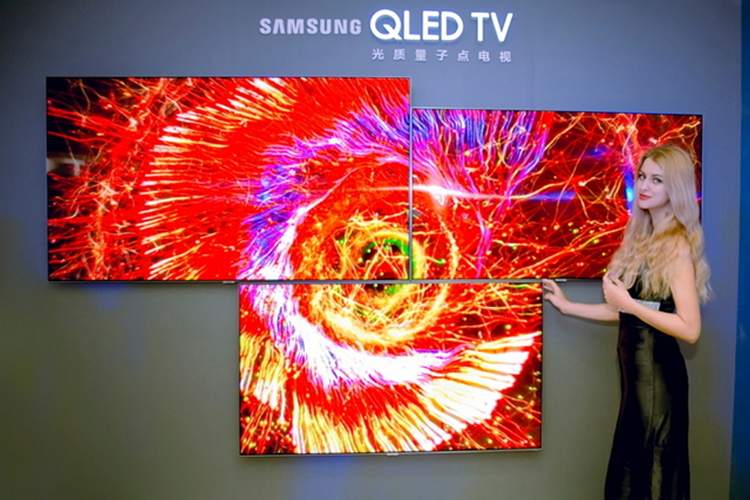 AMD has had a busy Computex 2018. At the ongoing event in Taiwan, the company announced a number of its upcoming products and services, none more interesting than the massive 32-core/64-thread Threadripper refresh that will go on sale later this year. The company also announced the 7nm Radeon Instinct GPU chip meant for deep learning applications, as well as the expansion of its EPYC-powered cloud ecosystem.
Another interesting announcement from AMD at the event relates to its 'FreeSync' variable refresh-rate technology that's aimed at reducing tearing and stuttering while displaying high frame-rate content on a monitor. It was originally released back in 2015, and competes with Nvidia's proprietary G-Sync technology, which will soon find its way to a number of 65-inch 4K displays from a number of leading tech companies, such as Asus, Acer and HP.
Now, AMD has announced that its FreeSync will also soon be available on a number of giant televisions, including Samsung's 2018 QLED lineup (55-inch to 82-inch models) and the NU8000 / NU8500 55-inch to 82-inch Series. According to AMD, the new feature will be available to the aforementioned devices through a firmware update that has already started rolling out as we speak.
In a press statement, Scott Herkelman, the vice president and general manager at AMD's Radeon Technologies Group, said that the collaboration between AMD and Samsung will make 'extra smooth gameplay visuals' more accessible than ever before. According to him, "With Samsung's FreeSync technology QLED TVs, extra smooth gameplay visuals have never been so accessible, and never in such a large and appealing format".
---