Amazon may be the preeminent online retailer of anything and everything under the sun today, but the company started off with books, and it is one category that continues to remain close to heart of the company's founder and CEO, Jeff Bezos. While the retailer sells a variety of books in the US, the choice, especially in the textbook department, has always been somewhat limited in India.
Now, however, that's all set to change, with the retailer focusing on offering a larger portfolio of textbooks and reference books for schools, colleges and universities in the country. With a view towards doing just that, the US retail giant is now offering a separate section for 'Engineering Textbooks' that apparently has a selection of almost 100,000 books spanning various streams, subjects and universities.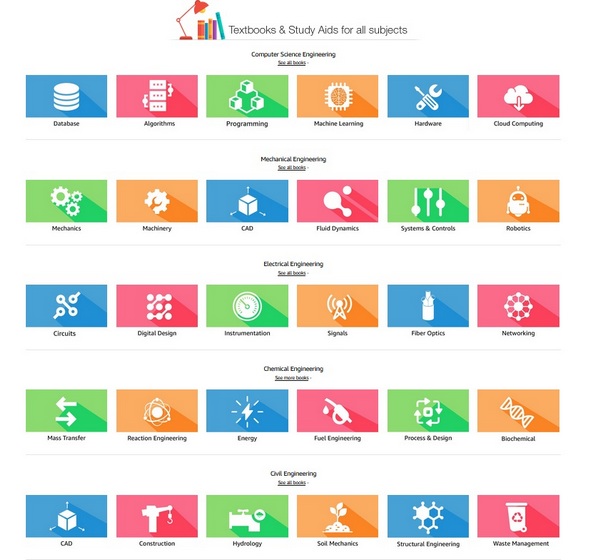 As can be seen in the above screenshot of the landing page for Amazon's engineering textbook section, users will be able to choose books on Aeronautical Engineering, Electrical, Mechanical, Chemical, Civil, Computer Science, Automobile, Biotech, Electronic, Metallurgical, Environmental, Industrial and Nuclear Engineering, among others.
It's not immediately clear how long the retailer has been offering the separate sub-section for engineering textbooks, but it's certainly likely to make life a whole lot easier for engineering students, given that books, like most other products, are typically significantly cheaper on Amazon than at physical brick-and-mortar stores.
So, are you an engineering student trying to get hold of a rare, out-of-print, high-priced reference book on the cheap? If so, do let us know in the comment section below about how helpful you think the retailer's new section is.