With thousands of iPhone game apps to choose from, you may find yourself a bit overwhelmed! If you need some help, check out our list of our favorite free iPhone games so you don't have to sift through the entire App Store! Whether you love iPhone games akin to video games, like to play games on your commute, or enjoy playing the most popular App Store games, there's something on the list for you.
1. Dots/Two Dots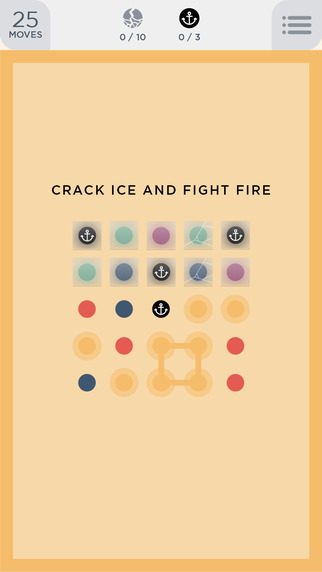 These two puzzle games are easy to pick up, and therefore easy to get hooked on! The premise is simple – connect the dots to remove them. As you level up, challenges will get harder.
In Dots, you can play in 4 modes:timed (how many dots can you clear in 60 seconds?), moves (how many dots can you clear in 30 moves?), endless (costs $1.99 through in-app purchase), and challenges (play over the internet). Two Dots ramps up the gameplay with more specific tasks, like removing different colors of dots, dropping anchor dots off of the board, and breaking the ice off of dots.
Hint: complete a square of dots in either game to remove that entire color from the board!
Install Dots and Install 2 Dots
2. Angry Birds Free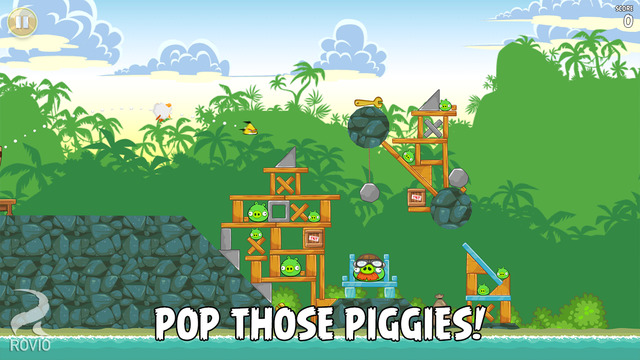 Angry Birds is a staple iPhone game. The premise – that pigs stole the bird's eggs – is a slightly juvenile one, but the gameplay makes you forget that. Sling different types of birds toward the pigs, breaking their barriers and safe houses to get your eggs back! As you progress through the game, there are different kinds of birds with different powers to master.
Install
3. 2048
If you're a math person, this is the app for you. The object of the game is to reach a score of 2048 by dragging tiles on a board. Unlock the perfect combination by multiplying with a simple slide of your finger. It's easy to get carried away – so be careful where you swipe! 2048 is perfect for your commute home, and it only takes one finger.
4. Madden NFL Mobile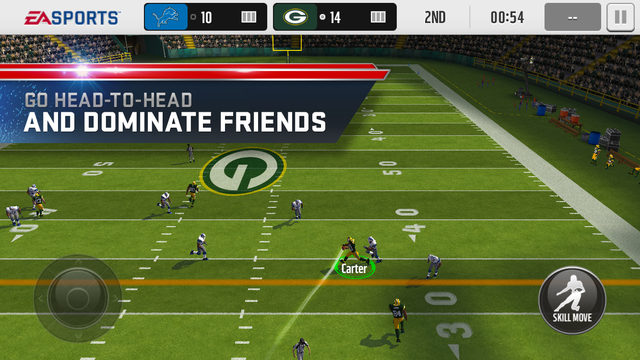 Madden NFL Mobile from EA Sports was made for gridiron fanatics. Similar to the Madden video games for your video game console, Madden Mobile brings your favorite football stars to your iPhone screen. Compete in a drive against other user's teams across the country, while collecting trophies for amazing plays!
You can work your way through the tutorials to get better and use the built-in plays.
5. Trials Extreme 4
Make your way through extreme dirt bike courses with Trial Extreme 4. The app teaches you how to efficiently shred the course, winning coins to upgrade your bike's engine, wheels, front fork, rear fork, and body.
Users can challenge their friends over Facebook.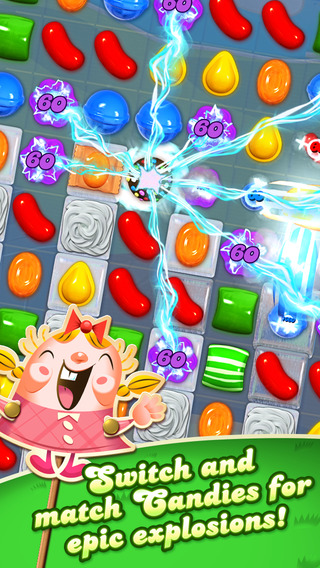 If you haven't tried this game  yet, you're behind a lot of the world! Candy Crush took over the App Store last summer, the addictive puzzle game is the modern version of "Bejeweled" – where you remove pieces from the board by connecting them in groups of three. Connect four, or even five candies for power-ups!
Make sure to complete the board in the correct number of moves, or else you have to wait for more lives.
Install Candy Crush Saga / Install Candy Crush Soda Saga
7. Temple Run 2
Run from the monkey/evil spirit to stay alive! With Temple Run 2 and other paid variations of the game, run along an abandoned temple world with the treasure you stole. With this endless running game, collect jewels to buy advantages in the store, and collect power-ups along the road to become invincible or run faster.
You also have to tilt your phone to stay on the path sometimes, avoiding certain death below.
8. Super Stick Man Golf 2
Compete in a fictional golf world in Super Stick Man Golf 2. There are three ways to play: single player, turn based (with a friend), and race mode (competing for the highest score). Play through tours on single player mode, crafting your skill. You can also use a practice tee to perfect your swing.
But be careful how high you queue the "go" meter!
9. Dumb Ways to Die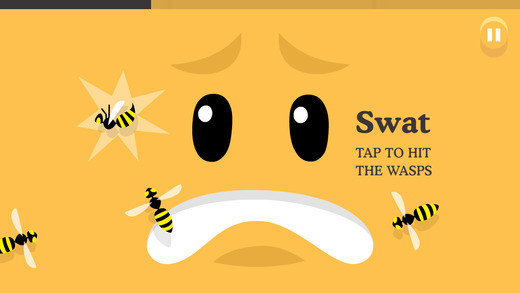 Play through this simple graphic game – complete with cute animations and easy navigation – but don't die! With Dumb Ways to Die, you have to decide quickly what you're going to do to stay alive. Gameplay is easy – just tap your finger on the screen to complete tasks.
If you happen to kill your character, you can tweet your death: it's that funny!
10. Asphalt 8: Airborne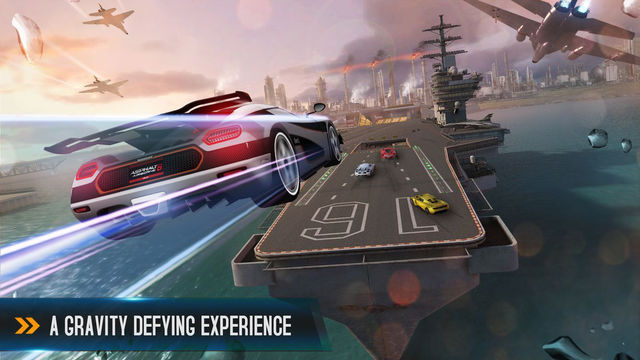 Asphalt 8 is the latest installment of car racing games from Gameloft, top mobile game developer. Pick your car, race people around the world, and level up by smashing through the medians, boosting your engine with nitro, and drifting around tight turns! Just tilt your phone to drive – that's what makes it so easy to start and begin to master.
Level up to upgrade your vehicle.
11. Doodle Jump Free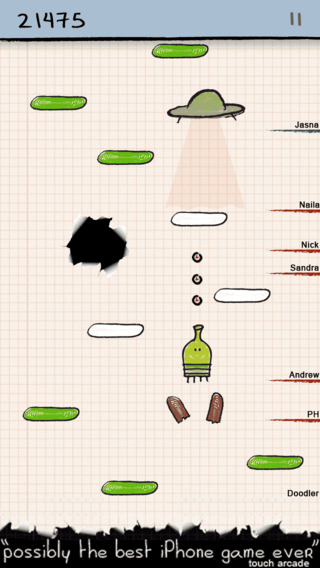 Doodle Jump Free is a simple way to waste time. The game takes one motion – tilting back and forth. The character is constantly propelled upward, so just tilt your phone to land on the platforms and continue your trek to the top! Play through different worlds, like the world cup, space, Halloween, and a snowstorm.
Download the paid version for more worlds and monsters to conquer.
12. Fruit Ninja Free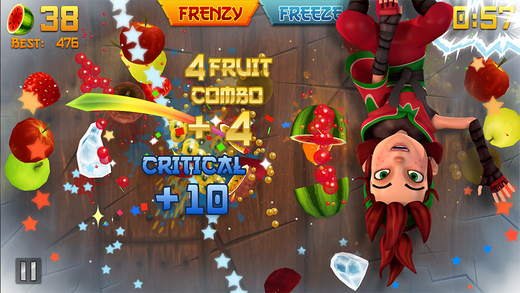 Fruit Ninja Free is a classic game that allows users to slice fruit with a machete – what more could you ask for? The bananas give you special powers, like extra fruit, extra points, or extra time to slice fruit. The different game modes provide very different gaming experiences. In classic mode, its three strikes and you're out – drop three fruits and your game is over! Arcade mode gives you 60 seconds to slice as much fruit as possible while avoiding bombs, and zen mode gives you a minute and a half to slice as many (or as few) fruit as you want. Completing challenges unlocks different blades and backgrounds.
13. Clash of Clans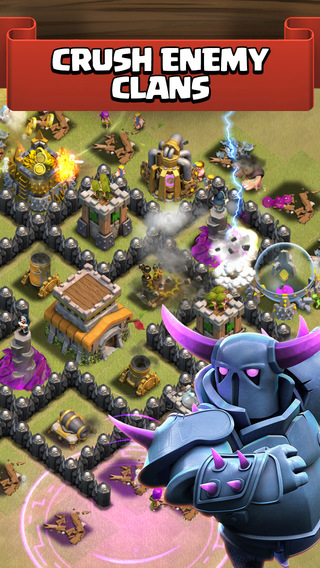 Clash of Clans is the top grossing app in the App Store as of March 2015, and for good reason. Build your own world, collect troops, and fight for someone else's land. Although this app is free to play, in-app purchases make gameplay even faster. This strategy-based game is addicting to some, so beware!
14. Sonic Dash

Relive your childhood with Sonic Dash, the fast-paced endless running game featuring Sonic the Hedgehog. Collect rings, like in the SEGA version of Sonic, and roll through the course without falling into the water or crashing into a barrier. You can compete as Tails, Shadow, and Knuckles, or against your Facebook friends.
15. Shades
Shades is Tetris with a twist. You have to fit the right square in the right place to clear the line of blocks, but be careful! Users must fill in the block with the correct shade, blending it to make a new shade, and therefore clearing the row of blocks.
Sounds complicated, but give it a try. You'll be the Shade Master in no time.
Install
16. Tetris FREE

Speaking of Tetris, why not add that to the list? Tetris FREE from EA Games gives you the Tetris you know and love with new added power-ups. Play Tetris BLITZ (also free) for more power-ups and game modes.
17. Elevate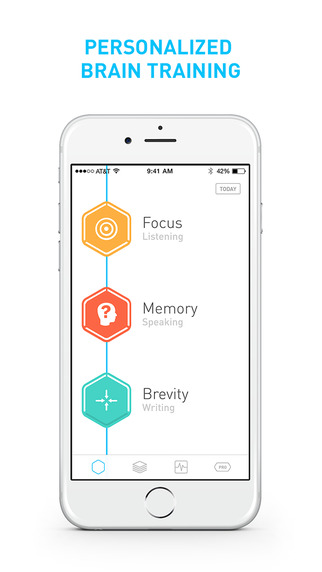 Why not use a game to train your brain? Enter Elevate – a brain-massaging app that uses focus, memory, and brevity to improve your listening speaking, and writing. While, the app obviously doesn't have a scientific study behind it, it's still fun to go through the levels every day, which Elevate will remind you to do.
18. Solitaire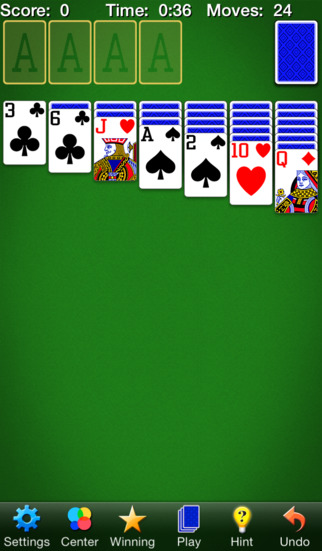 Sometimes, you just need some good old-fashioned Solitaire. This app from MobilityWare gives users just that – a simple solitaire experience. Turn your phone landscape mode to play with more space, and complete daily challenges. There are no levels or points in this app, just you and a deck of cards.
Sometimes, that's good enough!
19. Trivia Crack

If you're a trivia fan, Trivia Crack is for you. Trivia is a multiplayer game which you can play with your Facebook friends or a random opponent, and try to beat them in the art, sports, history, science, geography and entertainment.
The questions range from obvious to difficult, just make sure you answer in time!
20. Flow Free

Flow Free is an app for those who love logic puzzles. In the game, users connect the colored dots without overlapping the other lines. With over 1,000 free levels, and more with in-app purchases, this game is sure to keep you busy for hours.
SEE ALSO: 10 Best Call Recorder Apps For iPhone
With thousands of games in the App Store, there's bound to be some we missed! Please let us know if we left out any of your favorite iphone game in the comments.
---
Load More