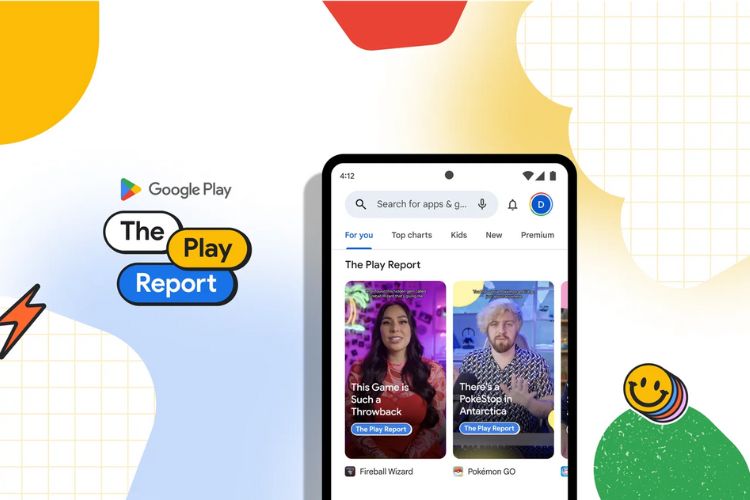 The Google Play Store is a treasure trove of apps and games for Android users. It can be quite overwhelming trying to scroll through a sea of recommendations and find new apps to install. To aid you in this search, the Play Store already delivers app suggestions in the form of card-like carousels. And now, with short videos being the hottest trend, the Google Play Store is integrating YouTube Shorts for improved app discovery.
Get App Recommendations via Shorts in the Play Store
As per the official blog post, the company wants you to watch "short app-centric" videos to help streamline your choices on the platform. These videos dubbed The Play Report will showcase a series of app recommendations from experts, creators, as well as Googlers. The content of the videos will range from trending apps and games to some super underrated choices.
From the looks of it, these videos will be an extension of the YouTube Shorts. These new short videos will be displayed prominently on the homepage of the Play Store and will replace the usual card-like editorial picks at the top.
Once you click on a video, a Google-certified creator and/or expert will talk briefly about the features of the app and/or the game. In case you want to download the app, you will be able to easily do so right from the video player by using the conveniently placed Install button.
Also, if you look closely, the word "Shorts" is mentioned in the video player, indicating the fact that this is an extension of YouTube Shorts and not a new functionality. As of now, Google is only making this visual overhaul available via a pilot program in the U.S. In case you are not part of this pilot program, you can easily visit the official Google Play Instagram, Facebook, and YouTube accounts to watch videos released under the Play Report series.
---