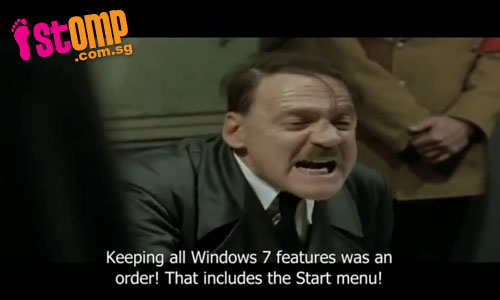 If you are having hard time using windows 8 desktop mode always missing that classic windows logo on the bottom left. Then here a few windows 8 start menu buttons alternatives, these applications will make your task simple by bringing back that windows start menu logo with many customization options you will love.
Here are 9 different Windows 8 Start Menu Alternatives,
1. Start menu 8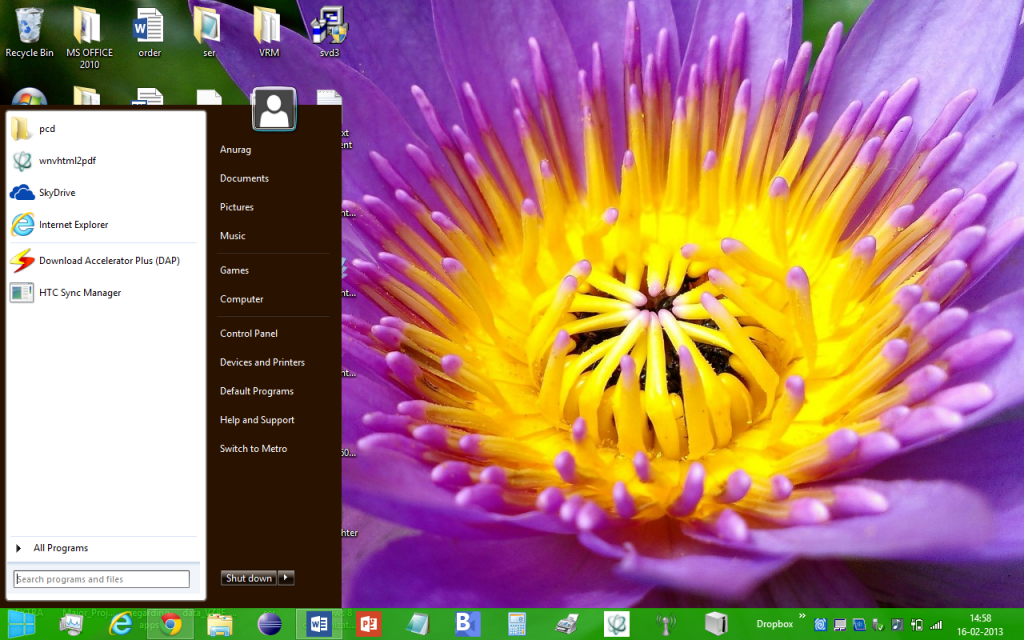 The app will allow you customize the windows logo and make short-cuts for switching between desktop mode and the metro mode of Windows8. It even allows you to directly switch to the desktop mode when you boot up without need to see the windows 8 start screen.
Developer: IObit
Availability: free
2.  Start 8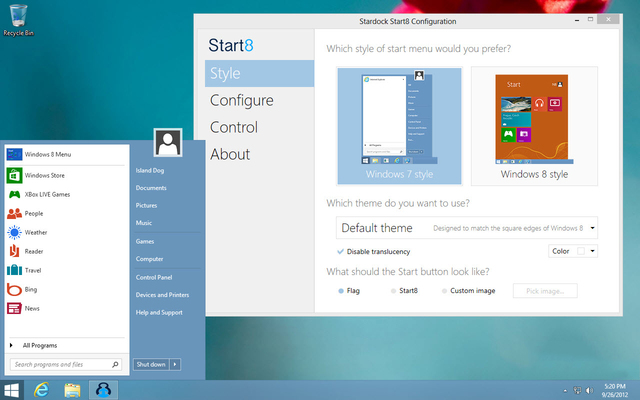 From the developers of well known customization apps on windows platform (object dock and windows blinds) this app will give you a whole bunch of customization features but not free, it is a paid app but a good choice.
 Developer: Stardock Software
Availability: paid
3. Classic shell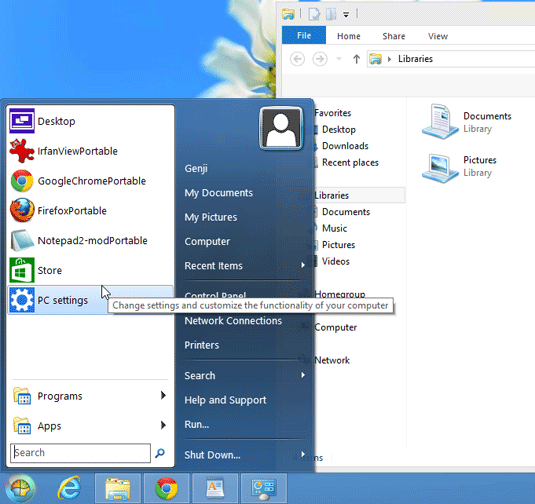 The app will completely transform the windows 8 desktop to windows 7 user experience by making changes to the taskbar, hot corners to the explorer.
Developer: Ivo Beltchev
Availability: free
4. Pokki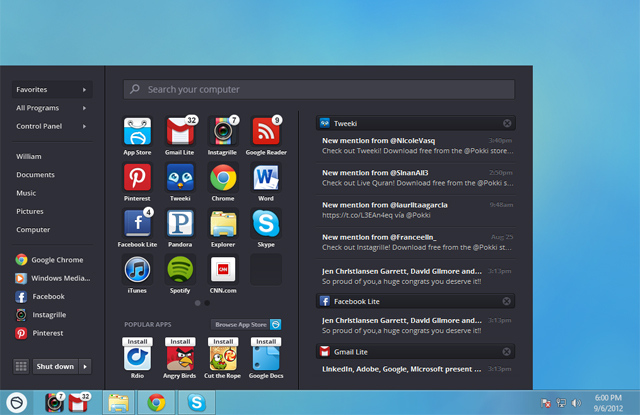 This app will not restore your old windows 7 start button but will completely transform using its own user experience which is quite new and refreshing one.
Developer: sweetLabs
Availability: free
5. Power8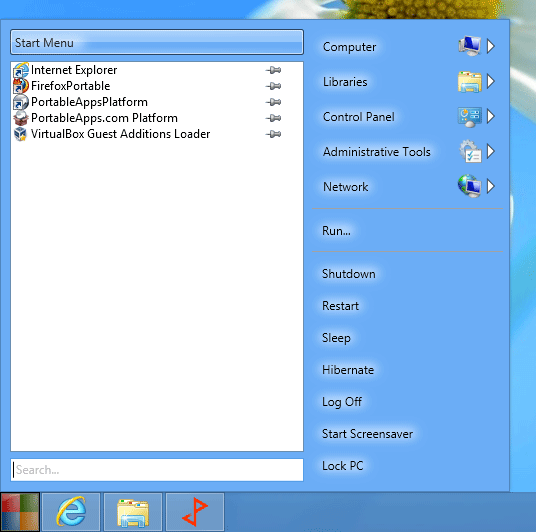 With minimal customization features this application offers you only what you want with nice simple and clean user interface.
Developer: Power8
Availability: free
SEE ALSO:  Reasons why Windows 8 Out-dates Windows 7
6. StartIsback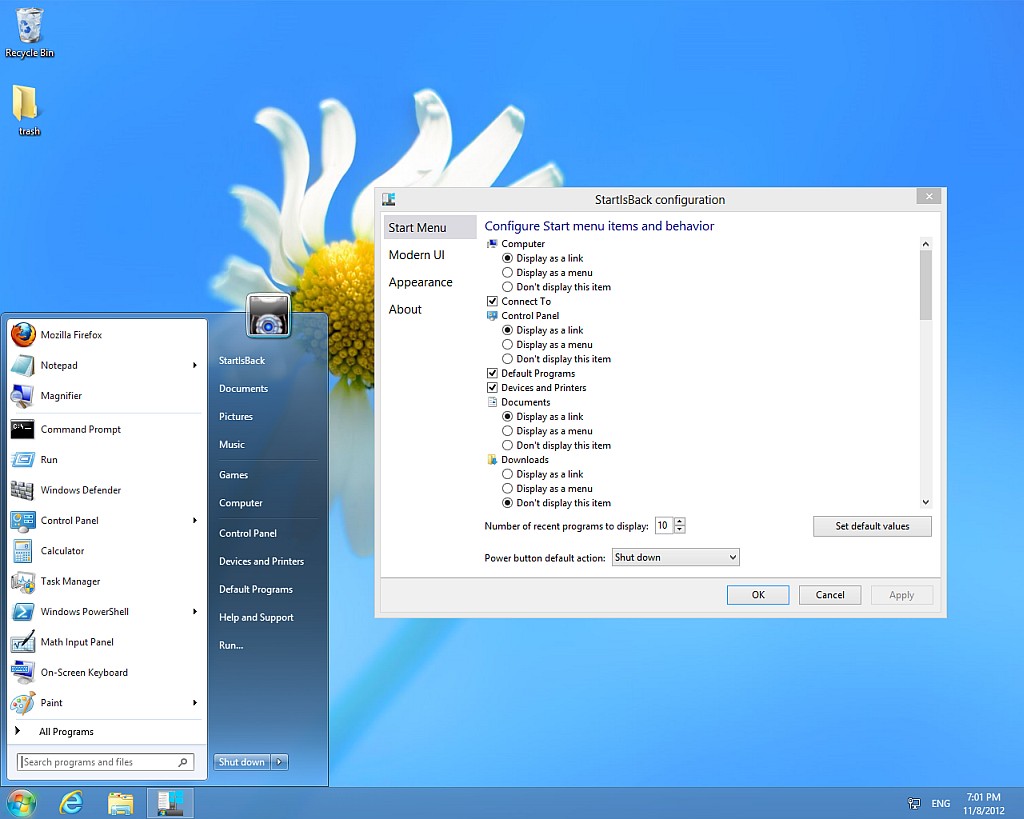 This application will bring the closest possible feeling of using the windows 7 style start menu, with the same features like pinning, searching and exploring in your old windows 7 OS.
Developer: Tihiy
Availability: trial and paid
7. StartW8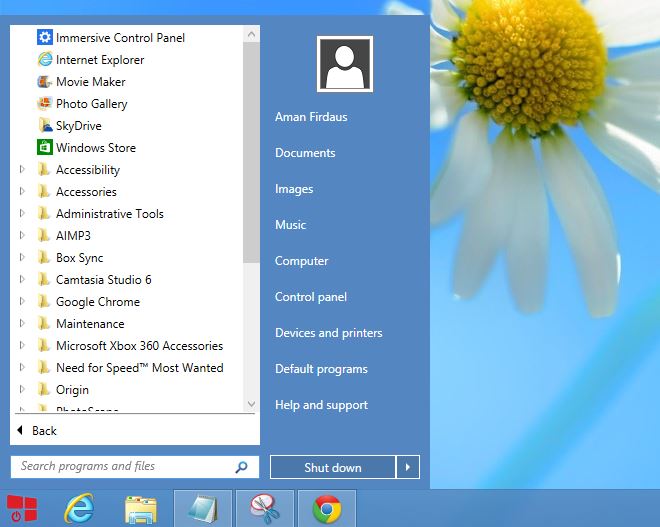 Nice 2D look perfectly matches the user interface of windows 8 giving more UI compatible feelings. The application has less options but does a decent job in fulfilling all necessary requirements like direct log on to desktop mode.
Developer: SODATSW
Availability: free
8. RetroUI
The app is packed with tile icons in the start menu and in taskbar along with pinning capabilities with certain windows short-cuts and fly out menu.
Developer: Thinix
Availability: trial and paid
9. ViStart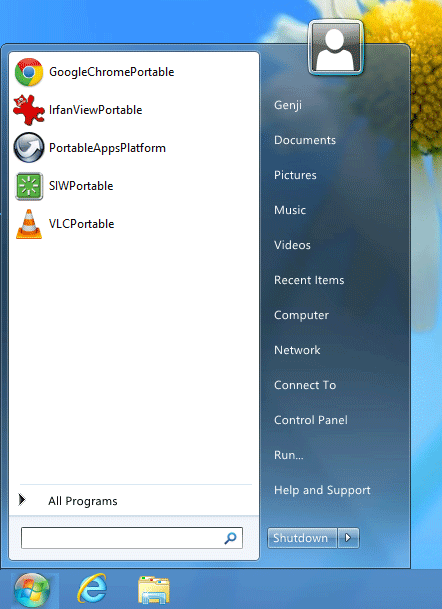 This application comes with minimal options and customizability and missing right click options. There are choices of the skins available and the logo can also be customised.
Developer: Lee-Soft
Availability: free
SEE ALSO:  Windows 8 Boot using Lock screen and Picture Password
Image Courtesy: stomp.com.sg