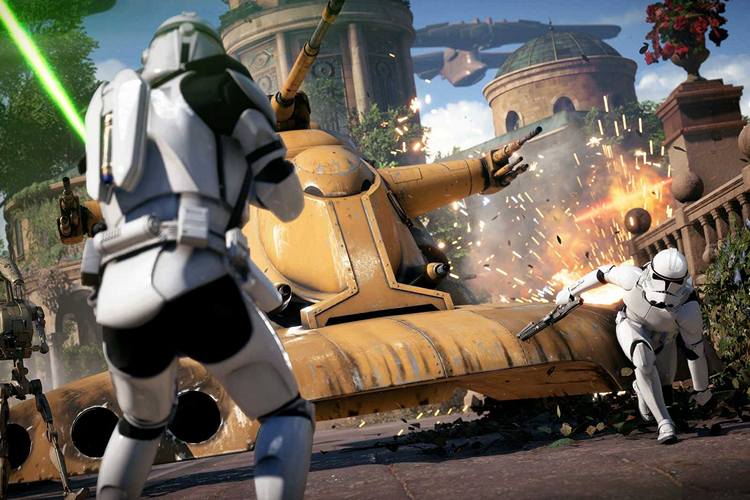 Gone are the good old days when we used to spend 60 dollars on a game to get an uncompromised gaming experience. Well, thanks to money-minded publishers and developers, we're now living in the age of microtransactions. If you're are a gamer just like me, this might probably be your worst nightmare. Consider you're spending 60 dollars on a game only to realize that it's filled with players who have multiple advantages over you in online matches, just because they spend a chunk of money on in-game purchases. As gamers, it's high time to wake up from this nightmare. Microtransactions really affect a lot of players who're expecting an even playground where they can actually put their skills to test, rather than money.
We recently saw EA temporarily disabling all the microtransactions in Star Wars Battlefront II just before its release after a major backlash from the community. Almost all the gamers finally stood up for themselves against EA's poor business model. Well, the reason was quite obvious here, because microtransactions reached a whole new level with this game. In Battlefront II, players were left with two options to master the game. Either play (or waste) 4500 hours to unlock all the in-game items or purchase them right away by paying $2,100. Yes, you read that right, they're asking us to spend $2,100 on a game that already costed us 60 bucks, which is mind boggling to say the least. Thanks to the community, we don't have to do that anymore, at least for the time being.
Several other games have faced the wrath of microtransactions, and multiplayer experience suffers the most as a result of this. You can have a look at some of the biggest video game franchises like FIFA, Call of Duty, Battlefield, Destiny and more. Well, I'm not completely against the idea of microtransactions, but it could certainly be implemented in a much better way by the developers, without making it a "pay-to-win" game. For example, in-game clothing and weapon skins could be made available for purchase using real money. This basically doesn't affect the core gameplay experience in any way, and this is exactly how microtransactions can be done right. If players vote against such business models with their wallet on a regular basis, we could potentially change the way how developers use microtransactions in their games over time.
---